Since April 2011, art director and photographer Tatsuya Tanaka's imagination has built a magnificent number of miniature worlds. Through the artist's clever lens, everyday activities like construction work, walking the dog, getting a parking ticket, and plowing through a blizzard become delight-inducing scenarios. Tanaka also plays with pop culture references, building staple skyscrapers for Godzilla to prowl.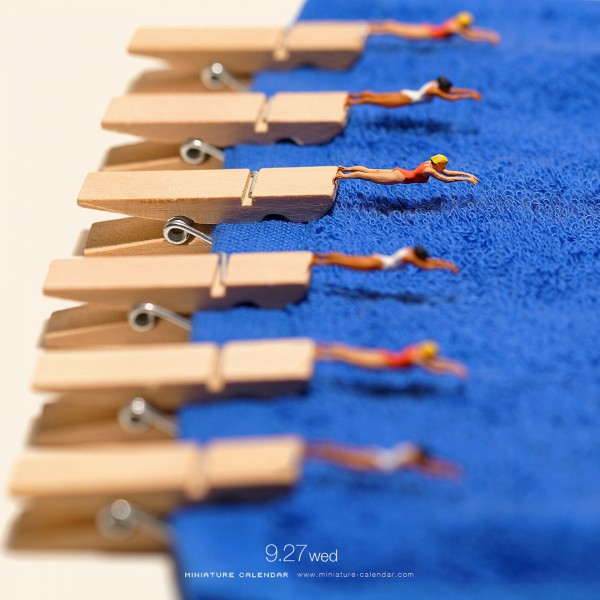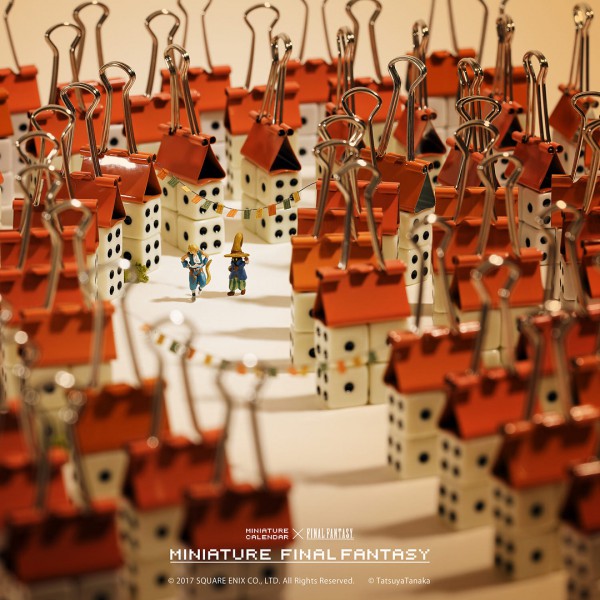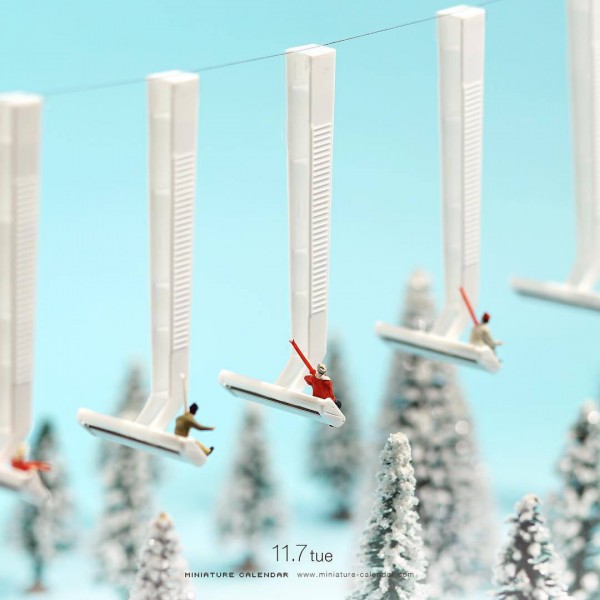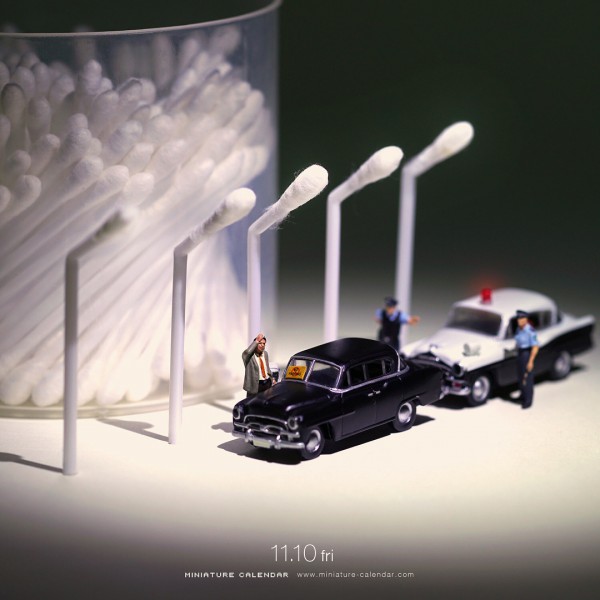 You can see more from Tanaka's ongoing Miniature Calendar project on Instagram, where he shares his creations each and every day. With over two thousand scenes and counting, he has garnered an impressive followership of a million people. In August, Tanaka also released a book of his work, Small Wonders – Life Portrait in Miniature.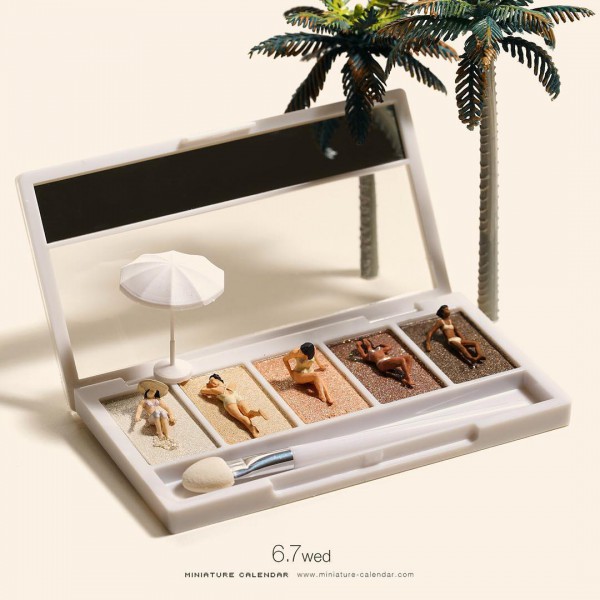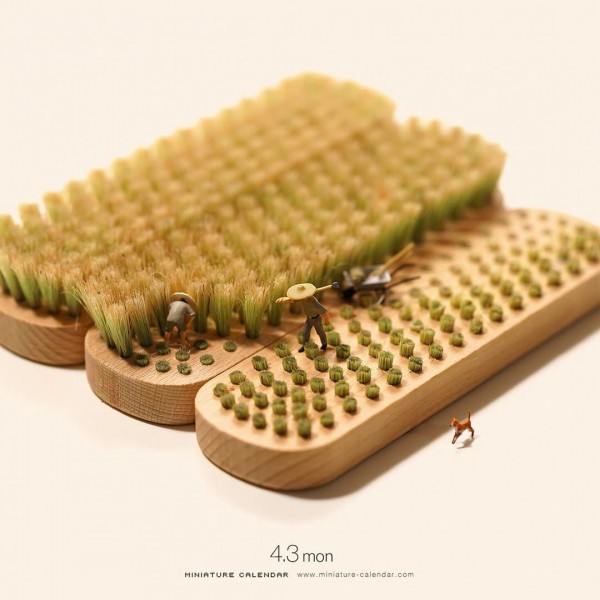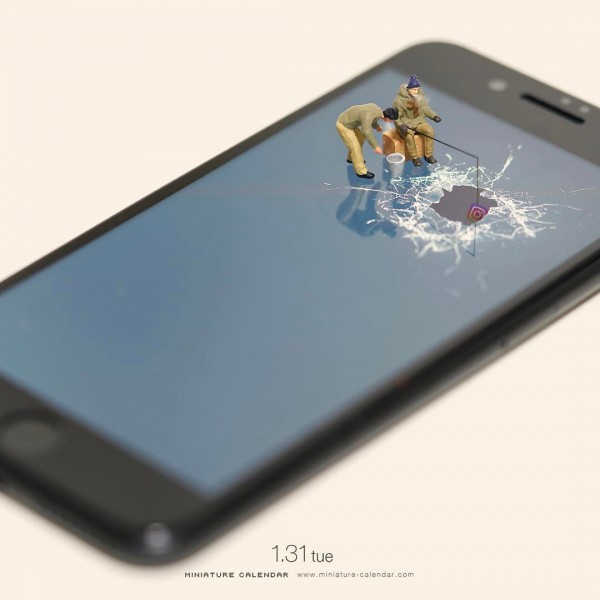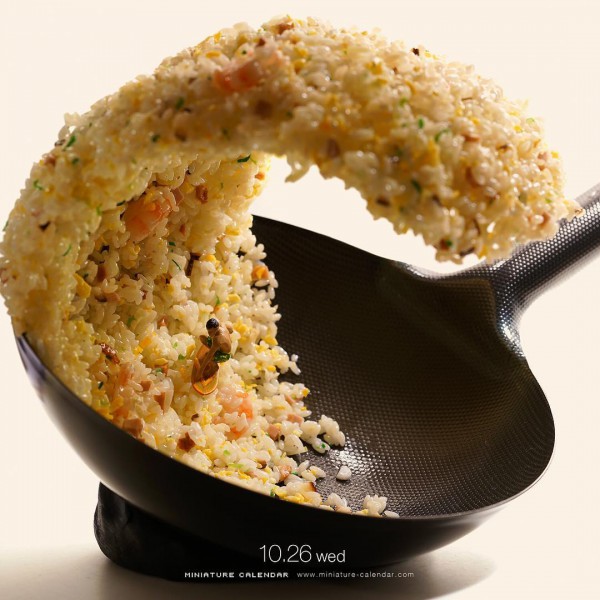 Tatsuya Tanaka has a fascination with all things tiny and has an uncanny ability to repurpose everyday objects as set pieces or tools for the inhabitants of his miniature world. For his project Miniature Calendar, Tanaka has been stretching his imagination to its limits nearly every day for the last four years. A tape dispenser becomes the bar for a restaurant, a circuit board is suddenly a rice paddy field, and the notes of a musical score become the hurdles for a track race. Individually, the photos might invoke a smile or chuckle as you get the joke, but when viewed collectively they morph into a fascinating study on Tanaka's breadth of creativity.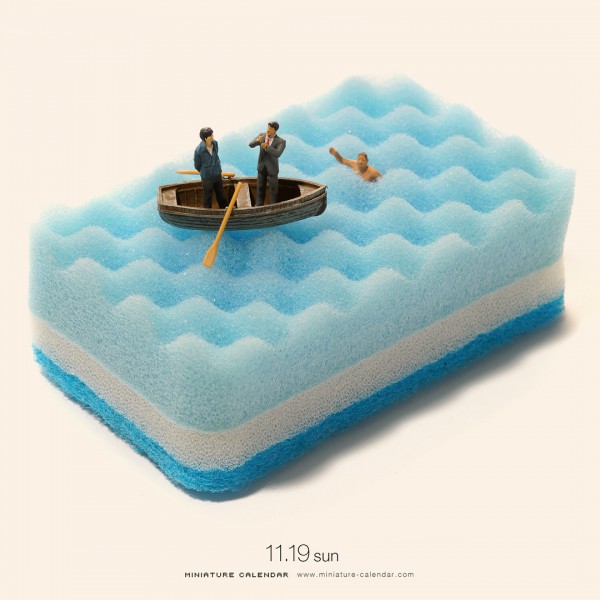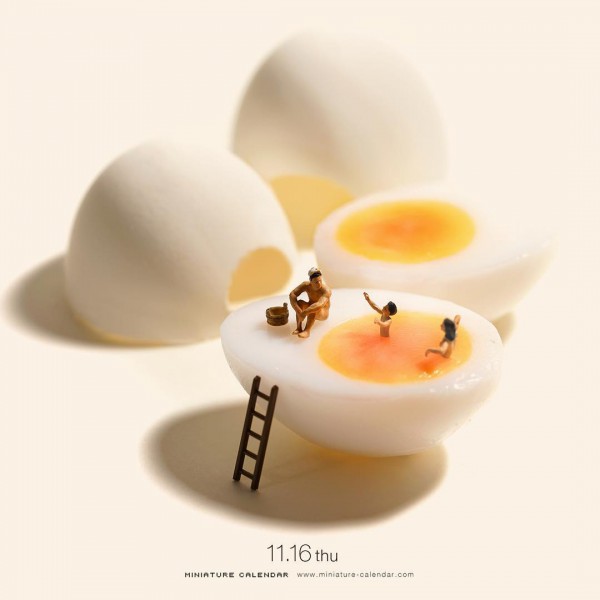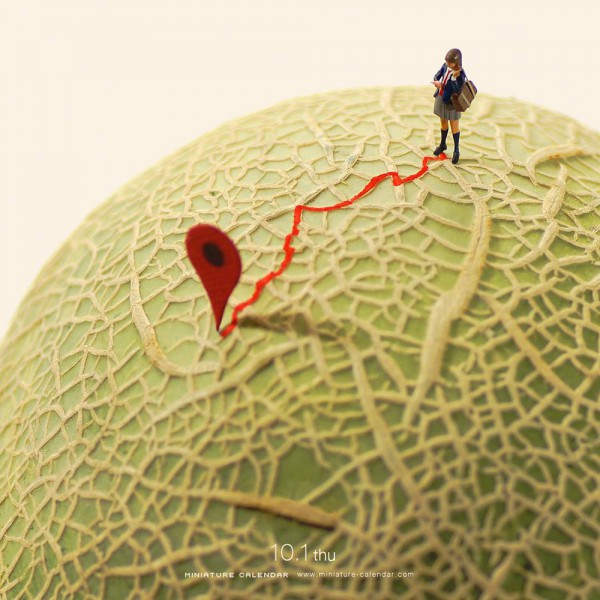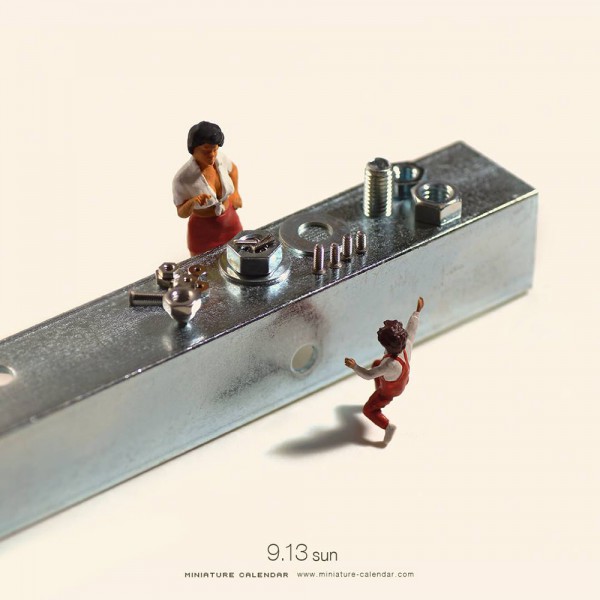 Tatsuya Tanaka continues to entertain us with his ongoing miniature photo project, now stretching into its six year. Tanaka uses office supplies, food, and other found objects that he utilizes as set pieces or backdrops for miniature inhabitants.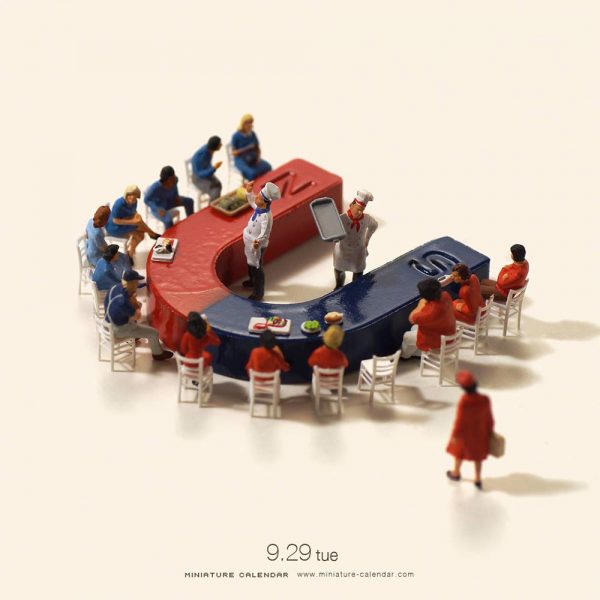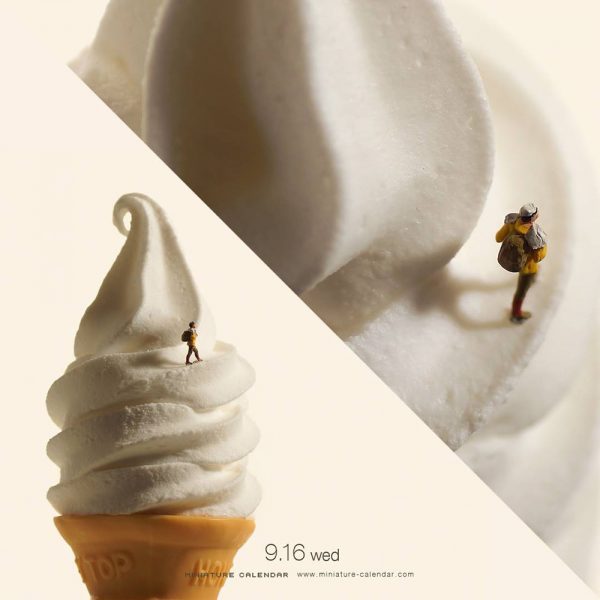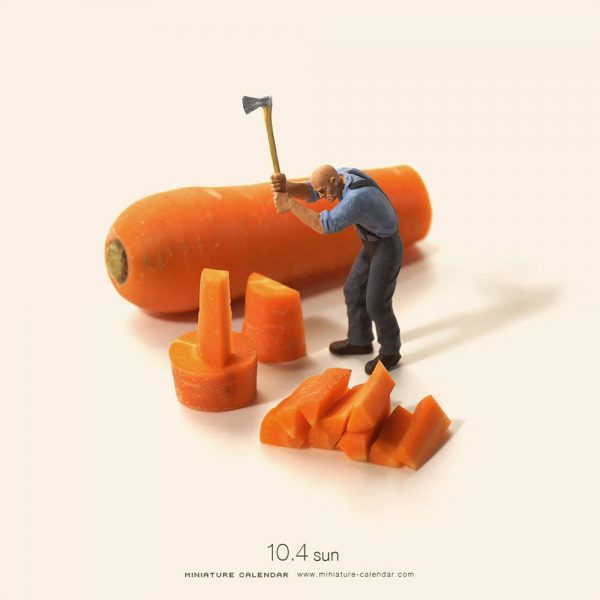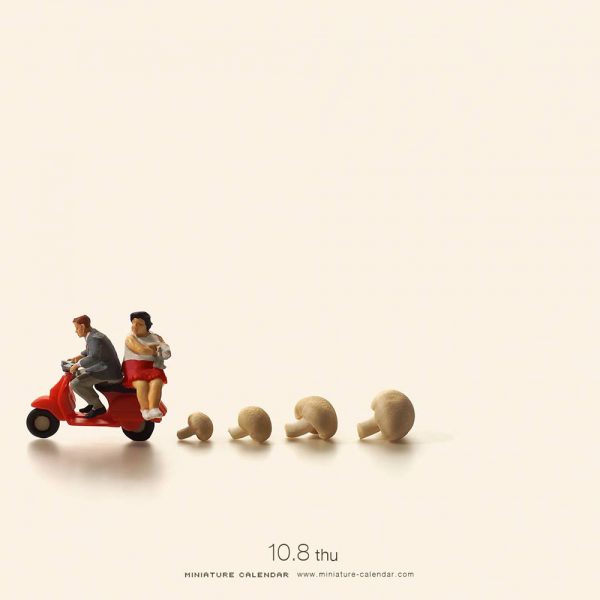 You would think his desire to continue the project would diminish after surpassing 1,000 photos or that his imagination would be completely tapped, but that's clearly not the case.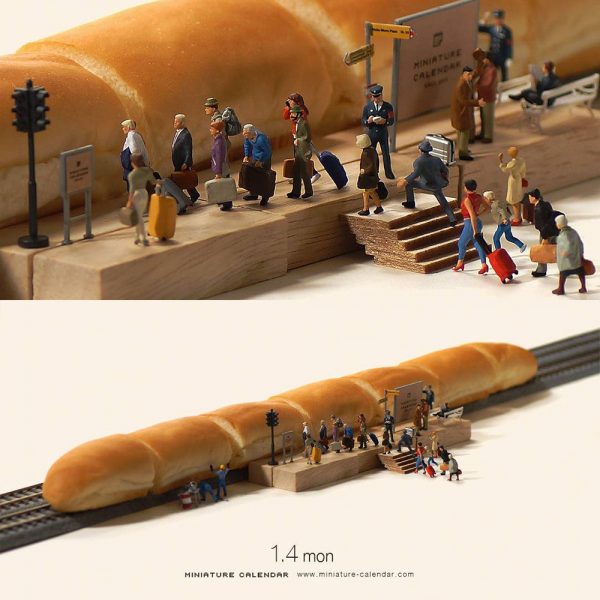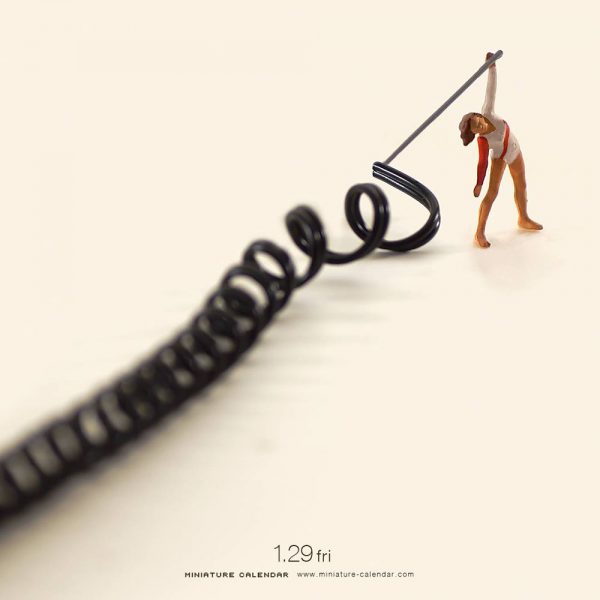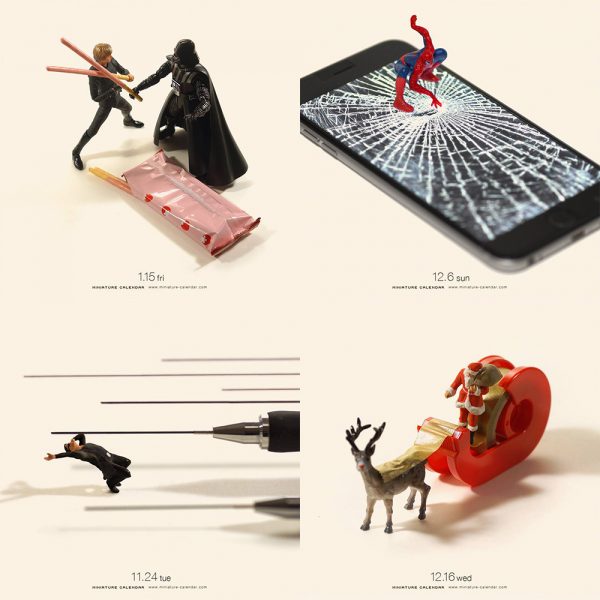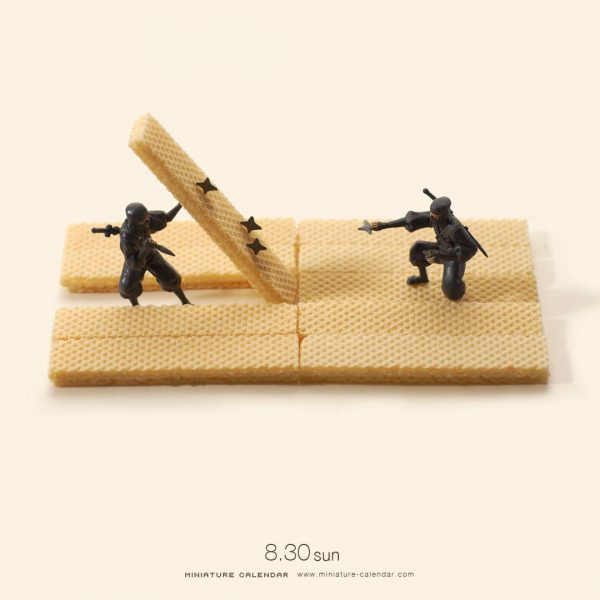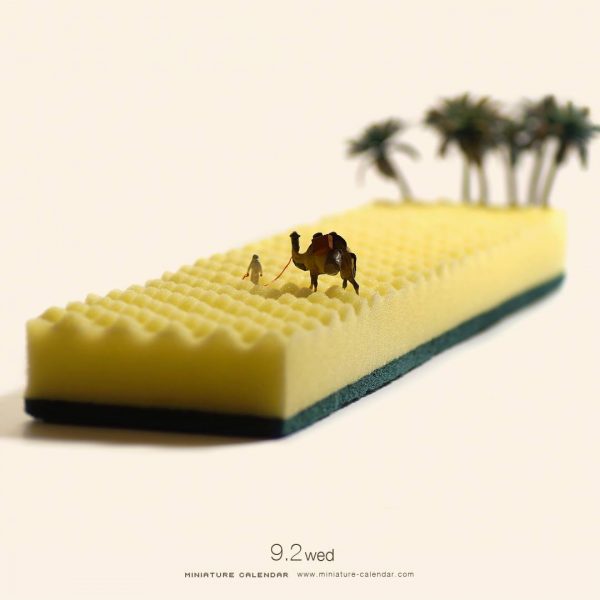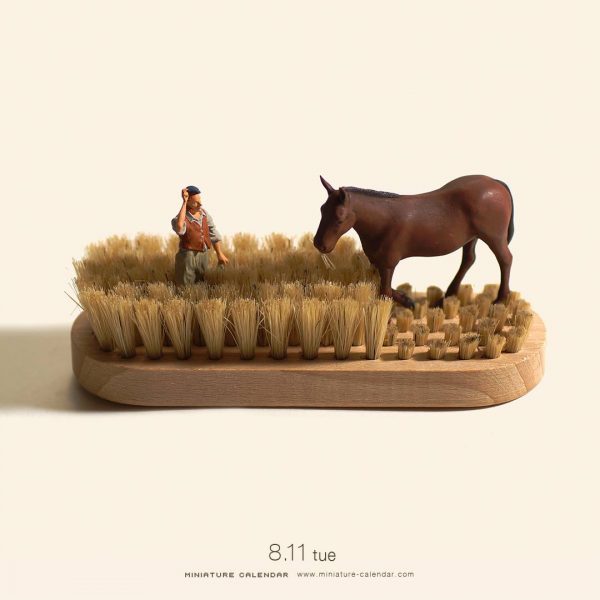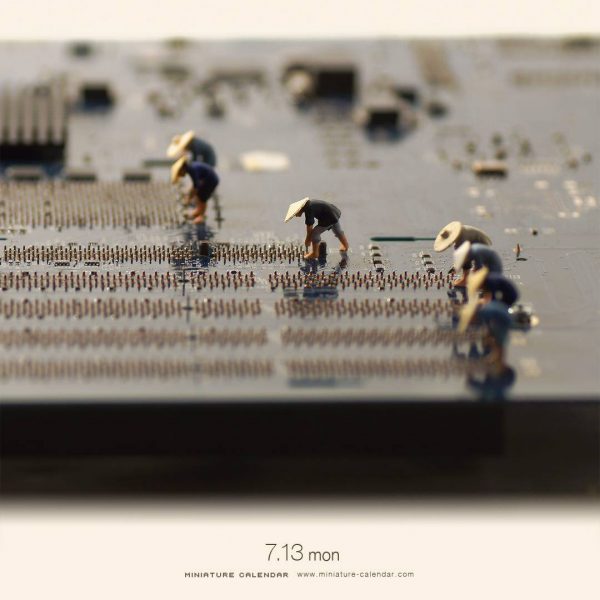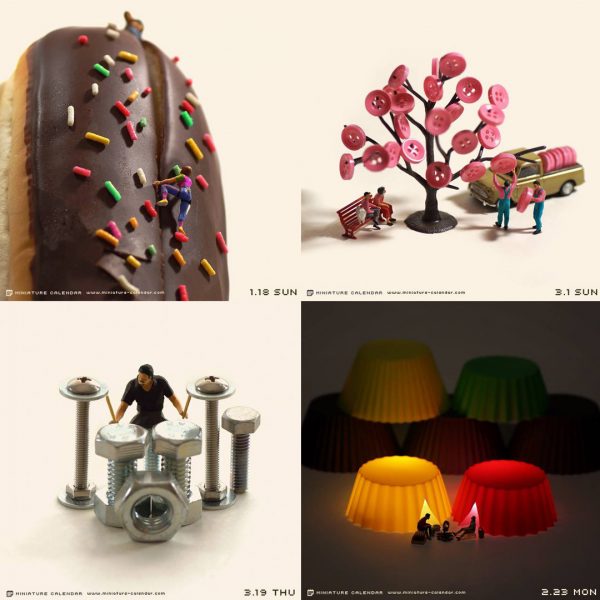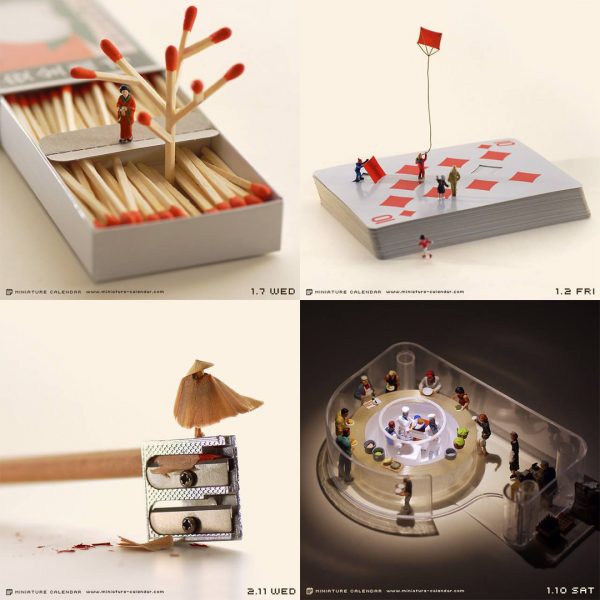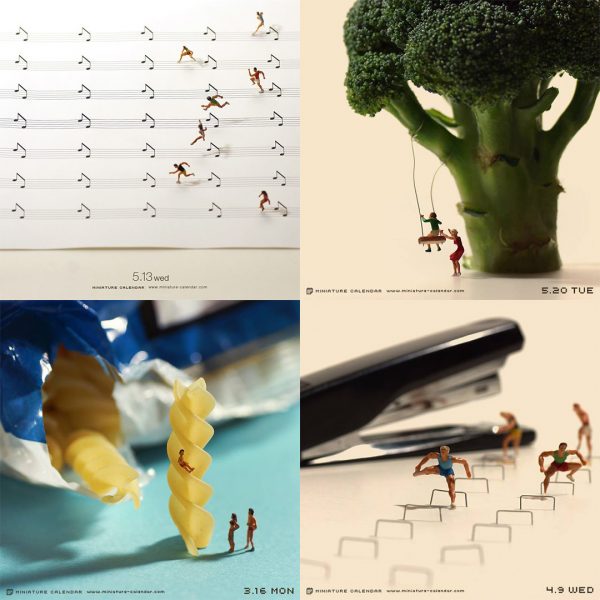 Discuss in Kanban.