Mexican-born mixed media and installation artist Gabriel Dawe produces rainbow installations that appear as refracted light beams, ethereal works composed of thousands of multicolor threads. His  installation, Plexus no. 35, graced the Toledo Museum of Art's Great Gallery, its brightly colored composition contrasting the surrounding rich shades found in the paintings of old masters.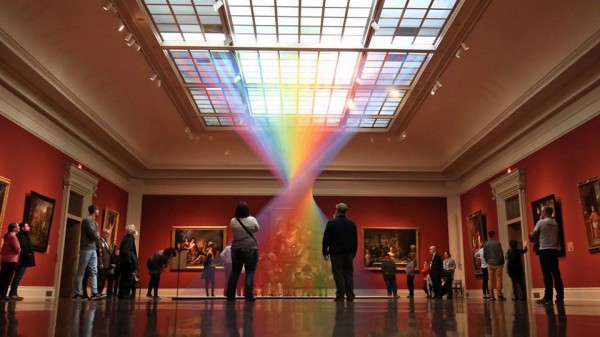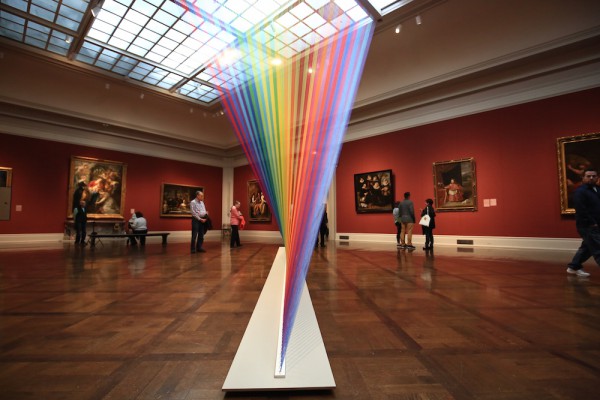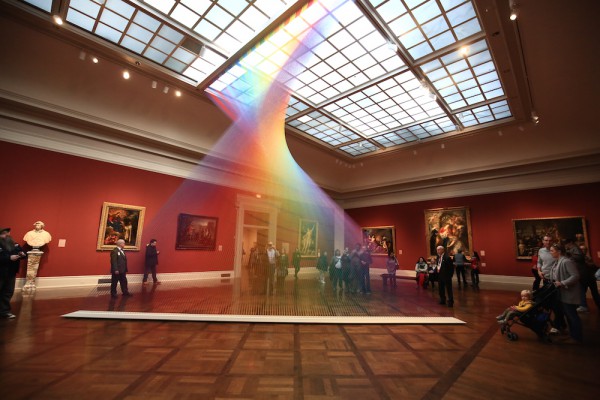 All images provided by the Toledo Museum of Art, photographs by Andrew Weber
Dallas-based artist Gabriel Dawe creates colorful site-specific installations using bright gradients of suspended thread. Below is a small selection of his work over the past year from 2010 as part of his Plexus series. Despite the geometric precision in each installation, it's fascinating to see how some works become sort of amorphous clouds of floating color.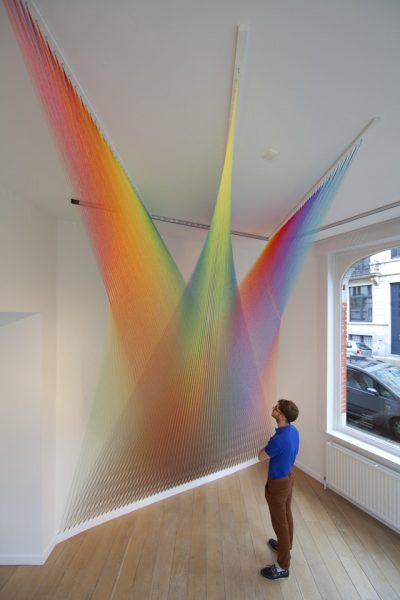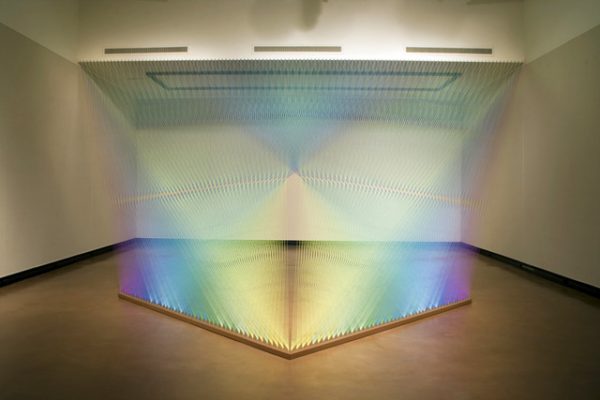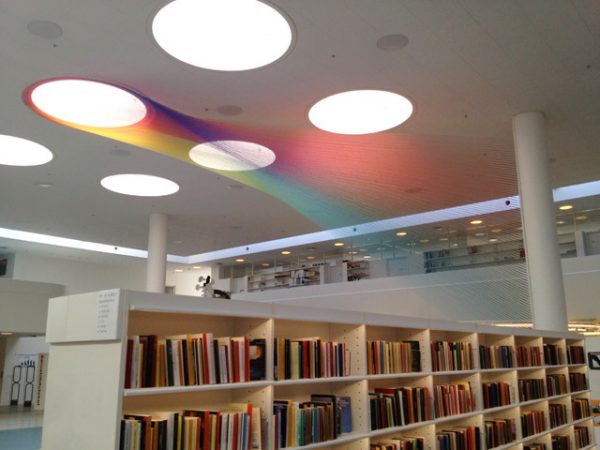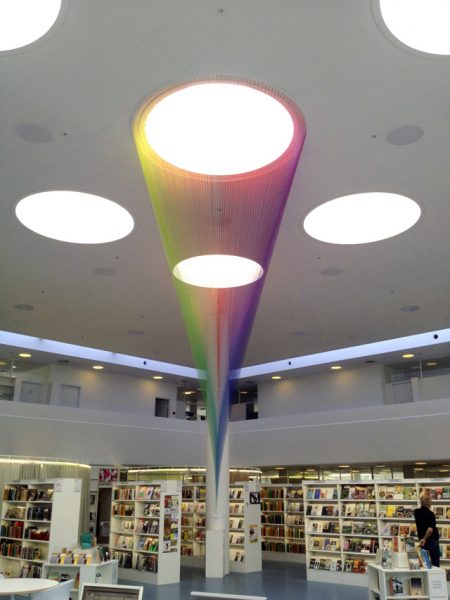 Gabriel Dawe was born in Mexico City where he grew up surrounded by the intensity and color of Mexican culture. After working as a graphic designer, he moved to Montreal, Canada in 2000 following a desire to explore foreign land.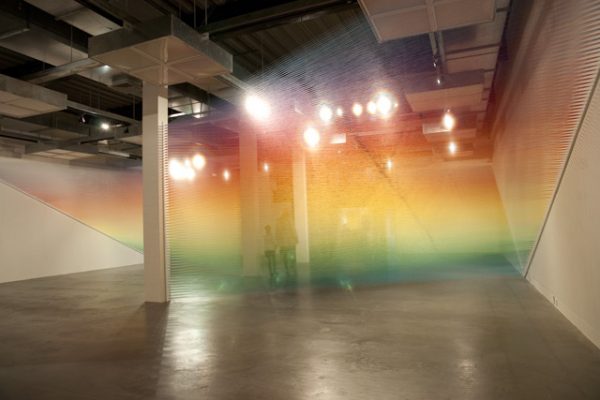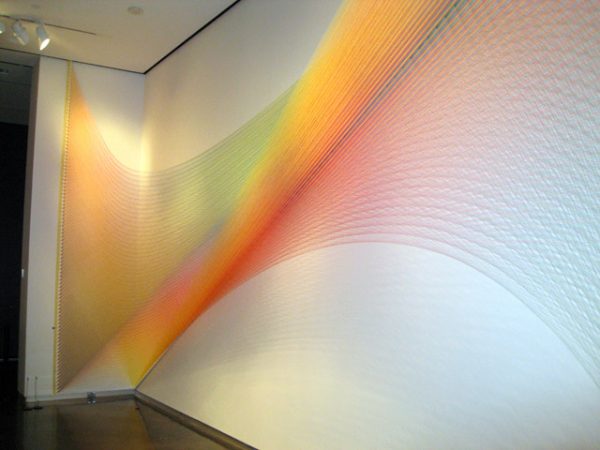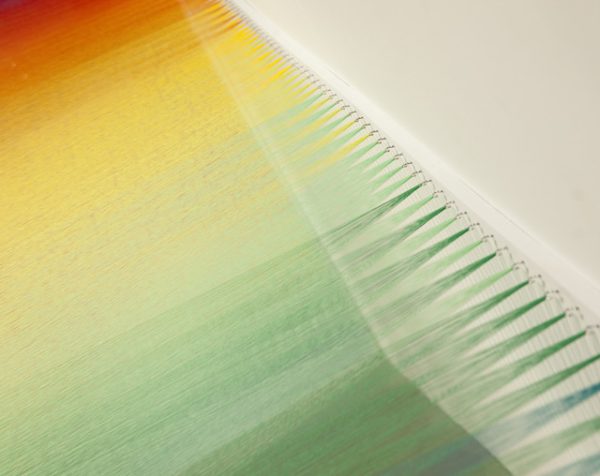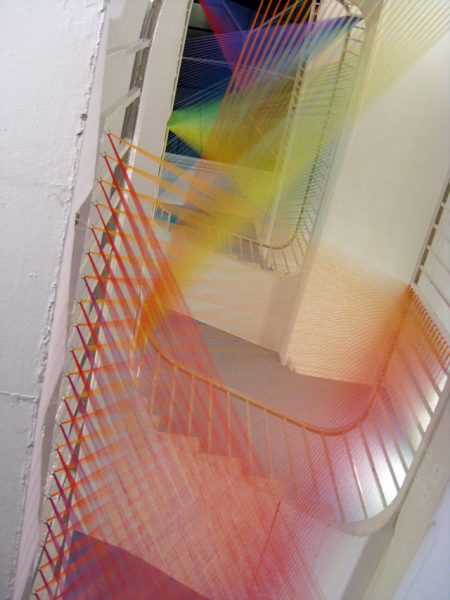 In search for creative freedom he started experimenting and creating artwork, which eventually led him to explore textiles and embroidery—activities traditionally associated with women and which were forbidden for a boy growing up in Mexico. Because of this, his work is subversive of notions of masculinity and machismo that are so ingrained in his culture.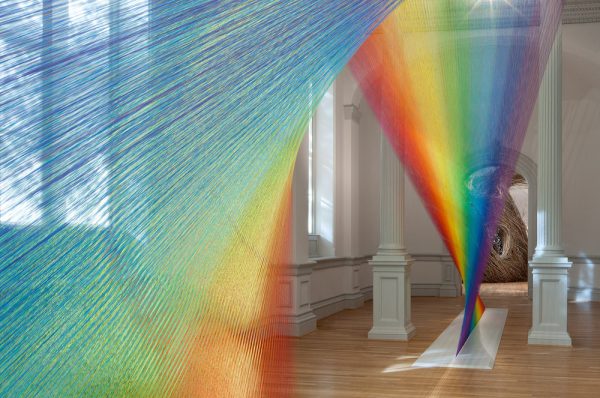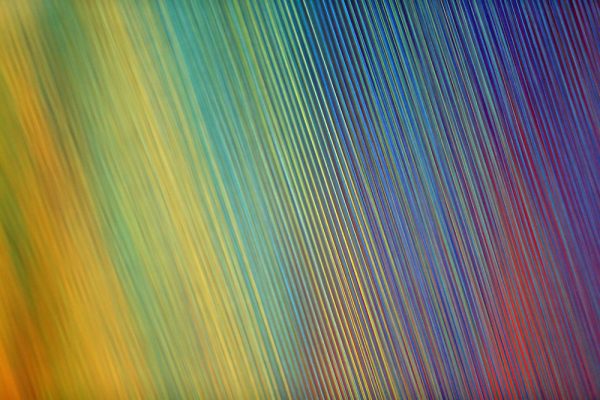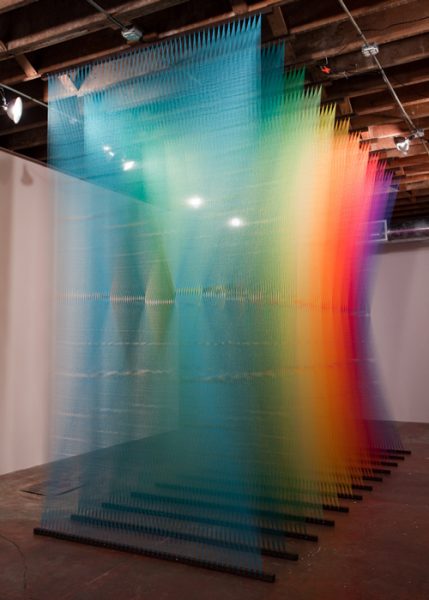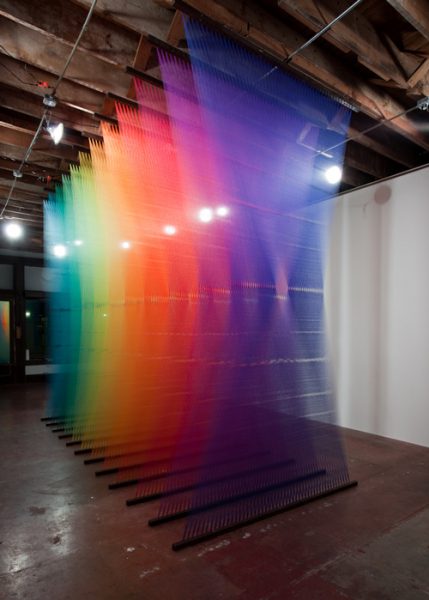 Discuss in Kanban.
Via Colossal