Showing through last weekend, Transcendental Idealism is James Jarvis' latest show with NANZUKA in Tokyo. Held partly at 3110NZ by LDH Kitchen in Aobadai Nakameguro, the exhibition will also include a concurrent presentation of the artist's works at the gallery's Shibuya space.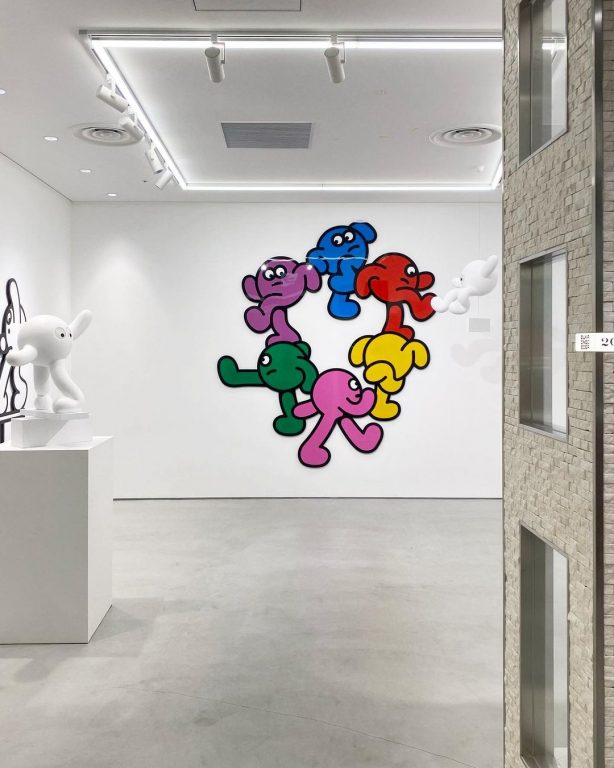 Taking its title from the Immanuel Kant theory which "argues that the conscious subject cognizes the objects of experience not as they are in themselves, but only the way they appear to us under the conditions of our sensibility," the new body of work from the British artist features sculptural as well as painted renditions of his signature characters in various poses.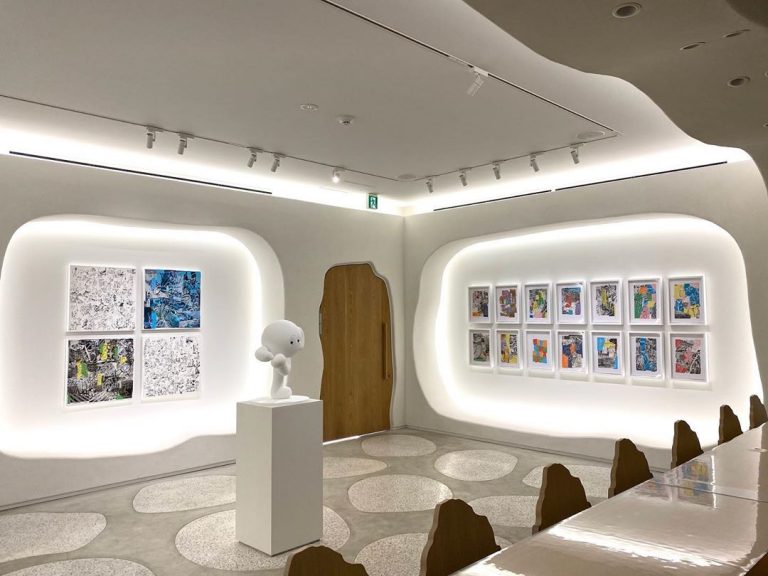 Rounding out things out are a series of collaged pieces created with Jarvis's hand drawings – something his fans have become accustomed to seeing frequently posted to his IG.
Photos via @sashabogojev and the gallery
The mission of ArtThat Now is to make accessible the art history of our time. We do all of the uploading and maintenance for you:
• Featured on our bilingual website
• Recommended on Flipboard
• Featured in our eNewsletters *
• Featured in our Official Public Accounts *
• Timestamp On The Blockchain *
Discuss in Kanban. Welcome to search "艺廊网", "artthat" and follow us on WeChat and Weibo.
Now join ArtThat Elites Club, then re-create with artists and take silk-screen handwork home!