Yayoi Kusama's is now on view with monumental floral sculptures in the New York Botanical Garden (NYBG) until October 31, 2021. The artist's lifelong fascination with the natural world is a perfect collaboration for her signature polka dots installations.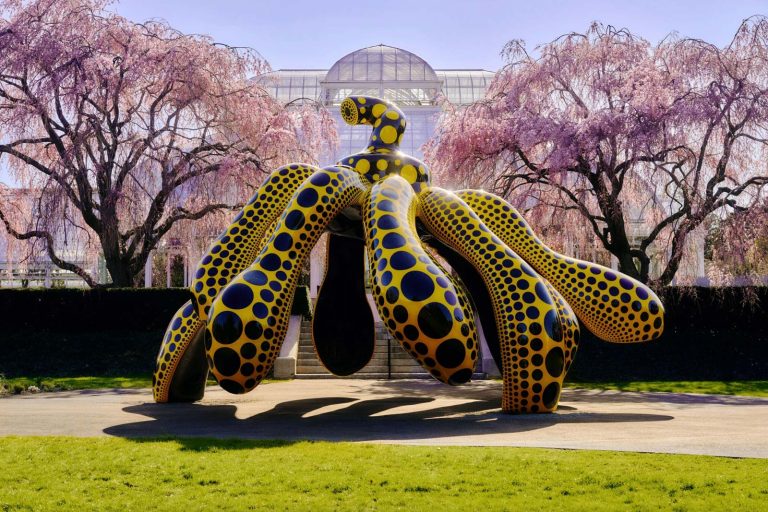 The spotted pumpkins and psychedelic flowers are among the trademark pieces in Kusama's Cosmic Nature exhibition, which features as well four new works by the Japanese artist.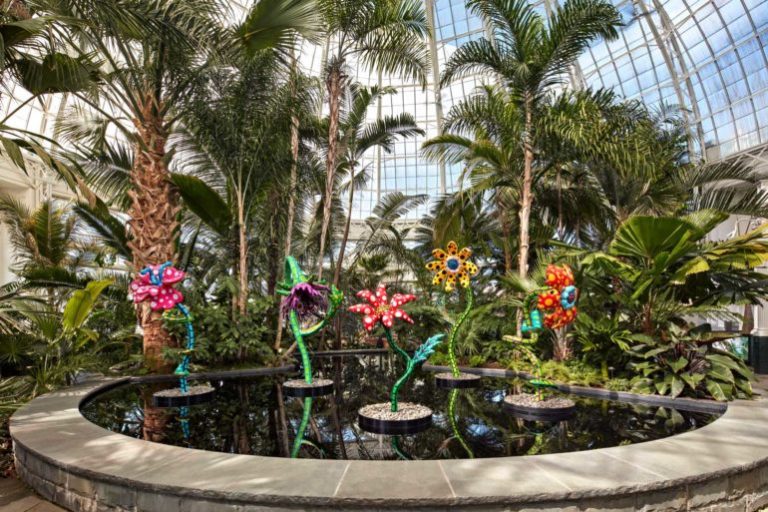 Visitors will be greeted by an entirely new piece entitled 'Dancing Pumpkin', which holds its black and yellow body aloft on tentacle-like legs. More interactive work comes in the form of an obliteration greenhouse – Kusama's first ever – and a new infinity room that uses natural light and colored glass.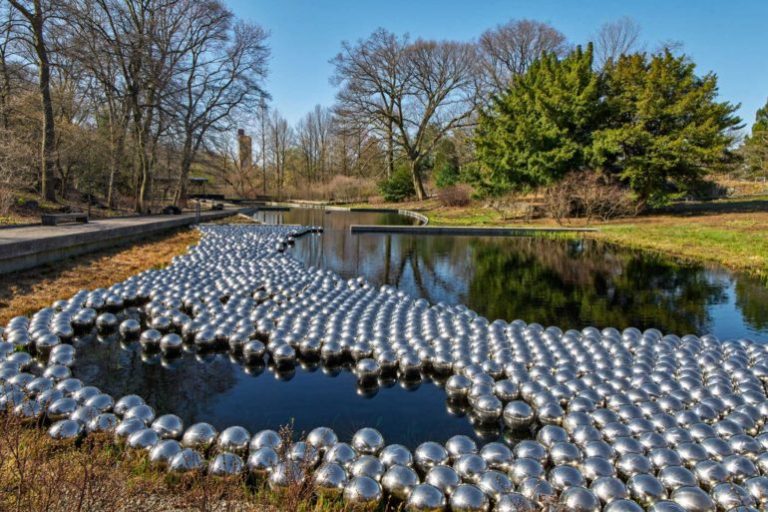 Photography by Heather Sten, Robert Benson
The mission of ArtThat Now is to make accessible the art history of our time. We do all of the uploading and maintenance for you:
• Featured on our bilingual website
• Recommended on Flipboard
• Featured in our eNewsletters *
• Featured in our Official Public Accounts *
Timestamp On The Blockchain *
Discuss in Kanban. Welcome to search "艺廊网", "artthat" and follow us on WeChat and Weibo.
Now join ArtThat Elites Club, then re-create with artists and take silk-screen handwork home!