Loft M50 is a modern industrial apartment located in Turin, Italy, designed in 2021 by Paola Maré. Located in a pleasant courtyard in the city center, Loft M50 is the result of the conversion of a portion of a building originally used as a body shop.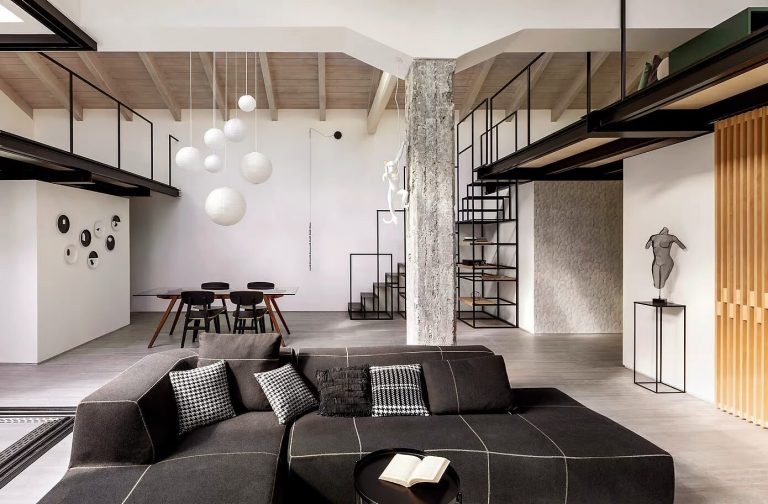 In order to obtain a wider and more regular floor plan, the wall that divided the two long and narrow sheds has been removed. In addition, to obtain a private outdoor space, a portion of the roof was removed.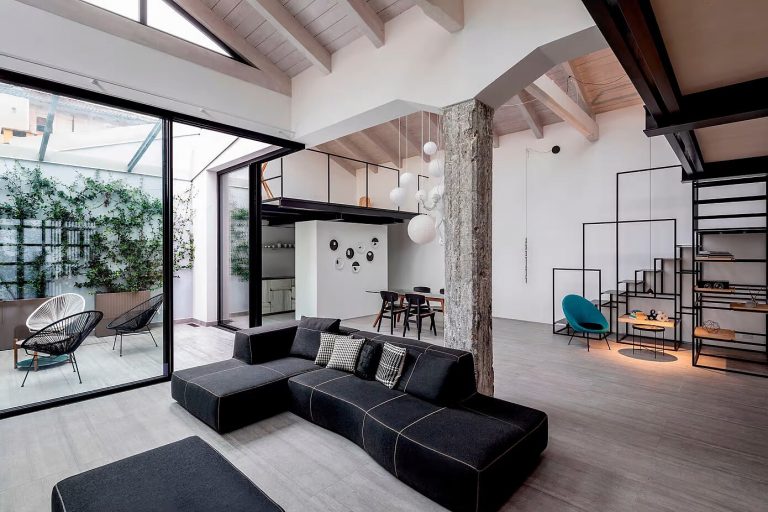 This well of light, which further increases the brightness of the environment, is bordered on two sides by large sliding doors that create a continuity between inside and outside.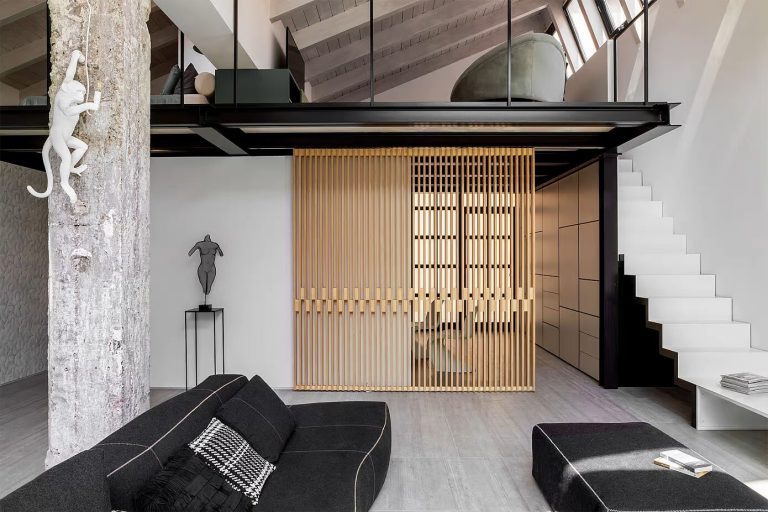 In order to exploit the height, three mezzanines have been built in metal carpentry: one mezzanine houses the bedroom with bath tub and small bathroom, while the other two are relaxation areas or spaces for guests.
In the large open space that houses the living and dining area, the stairs leading to the mezzanines are characterized by different shapes and colors to soften a symmetry that would give the interior a severe image.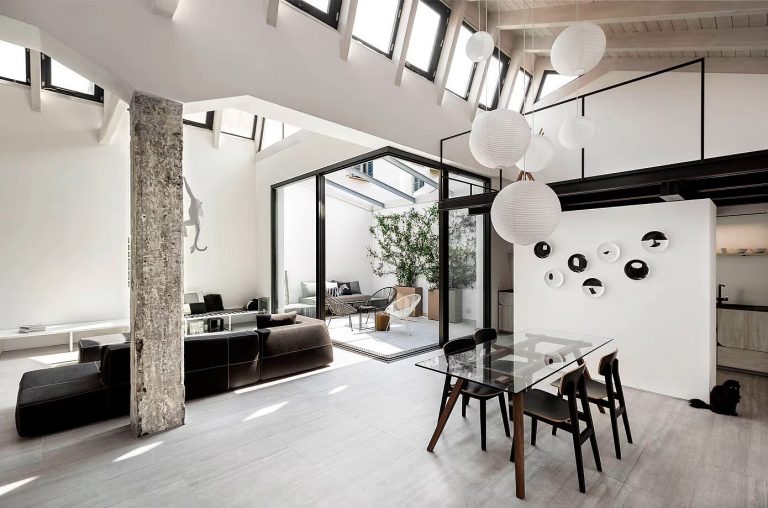 In the interior white prevails, contrasting with black iron and warmed up by birch plywood elements. The lighting has been carefully studied to create special atmospheres according to the different functional spaces.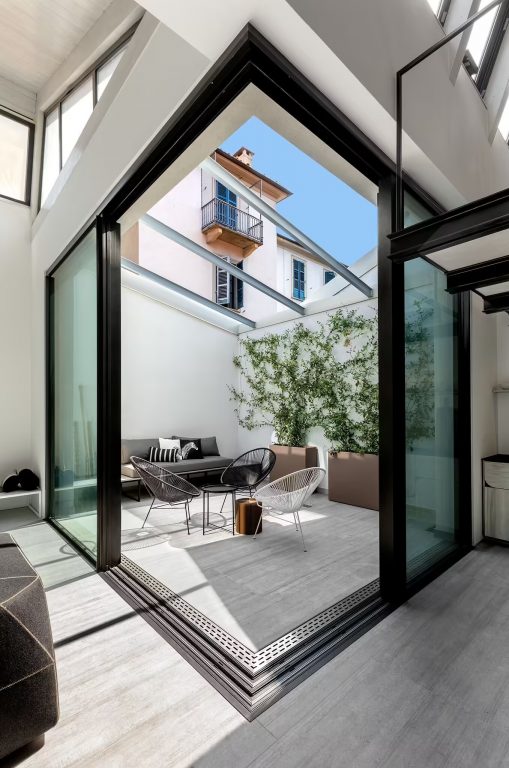 Photography by Jana Sebestova
Discuss in Kanban. Welcome to search "艺廊网", "artthat" and follow us on WeChat and Weibo.
Now join ArtThat Elites Club, then re-create with artists and take silk-screen handwork home!