"There was a truly global reach to the Sony World Photography Awards judging this year- the images were more diverse and broad ranging than I have ever seen before. In its tenth year, I can confidently say that the Sony World Photography Awards and the fine art of photography are doing extremely well." Zelda Cheatle, Chair of the Professional jury / Curator (UK)
Featured image: George Mayer, Russia
The shortlisted (top 10) and commended (top 50) photographers for all categories of the 2017 Sony World Photography Awards, the world's largest photography competition, are announced today. Photographers entered 227,596 images across the awards' Professional, Open and Youth competitions – shining a spotlight on the medium of photography and the beauty of its art.
Produced by the World Photography Organization, 2017 marks the 10th anniversary of the awards and a decade-long partnership with its headline sponsor, Sony.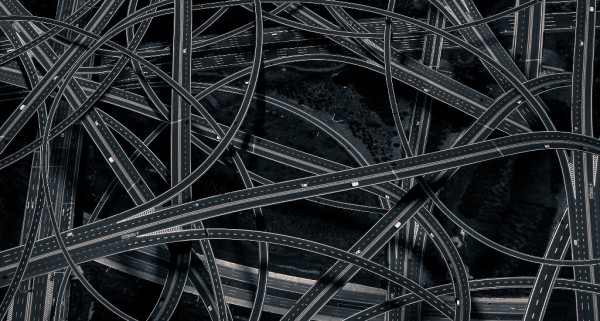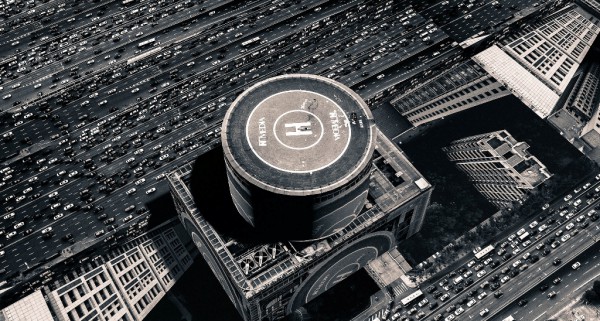 Dongni, Architecture category
The Sony World Photography Awards' shortlist represents the world's finest contemporary photography captured over the last year, and displays a huge diversity of extraordinary images in terms of genres, styles and subject matter. Forty-nine countries are represented on the shortlist, reinforcing the awards' international appeal and unique ability to present the greatest images taken by photographers from all corners of the world on a truly global scale. Photographers from a further 11 countries are seen within the commended list.
The shortlisted photographers across the Professional, Open, Youth and Student Focus competitions impressed the judges with solid narratives and strong visual language complementing the subject matters. Within the shortlist are stunning architectural images and subtle landscapes alongside extraordinary series depicting the dominating world events of the last year. Stand out subject matters include a touching insight into the domestic life of women in Saudi Arabia, heartfelt confessions of Chinese school children, Russian body builders preparing to flex muscle on stage and an intimate series of a private battle with a rare medical condition.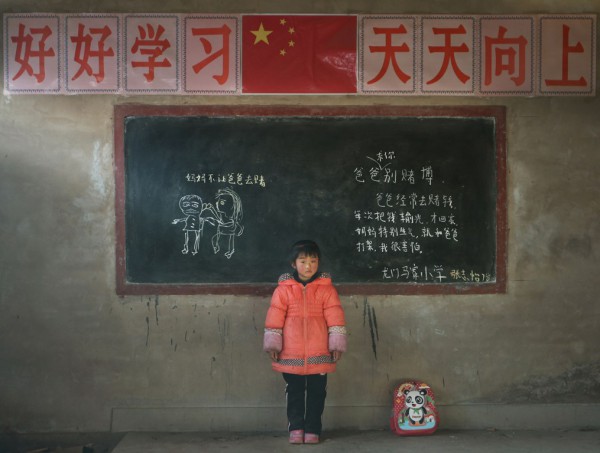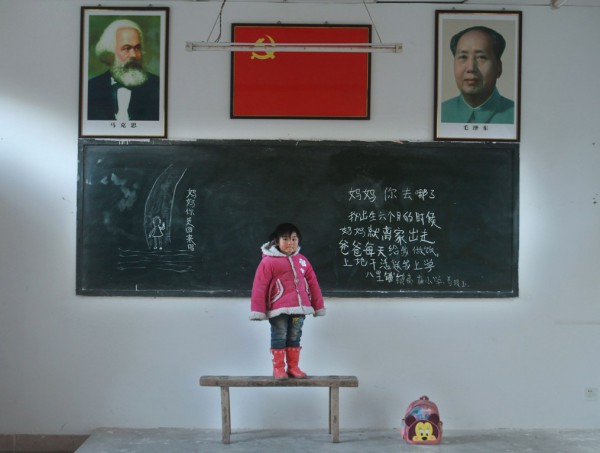 Ren shi Chen, Portraiture category
Commenting about this year's shortlist, Scott Gray, CEO, World Photography Organisation, notes: "This year, more than any other, the entries to the Sony World Photography Awards have shown great integrity and are characterized by their considered approach. Beautiful works of photographic art, not snapshots, have been presented to the judges and I am delighted to see that our esteemed juries have chosen to reward the pure skill, artistic interpretation and thoughtfulness of the photographer, rather than simply the subject matter the photographer has captured.
He continues: "The Sony World Photography Awards has celebrated photographers and photography throughout its ten-year history, we now look forward to ensuring that photography has a global platform and is recognised as the dynamic, exciting and accessible medium it is."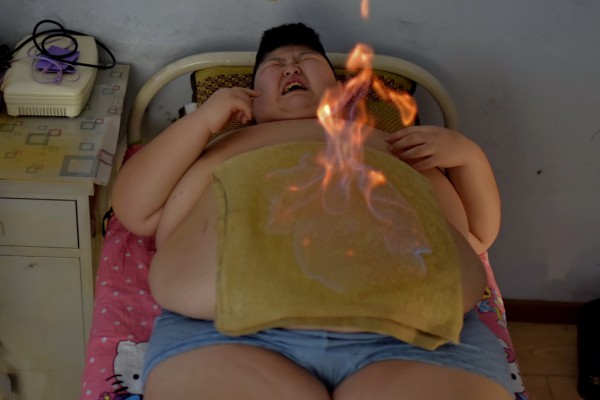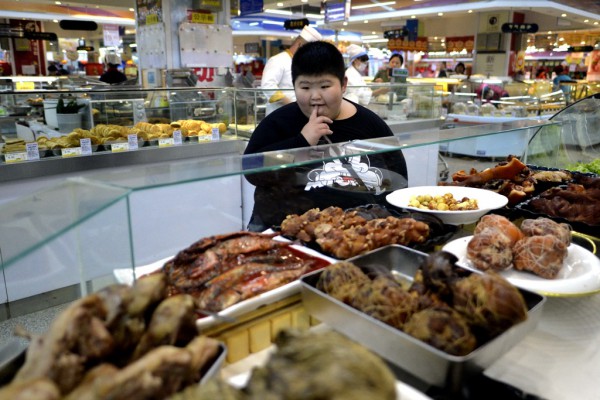 Li Song, Contemporary Issues category
Commenting on the Open and Youth shortlists, Damien Demolder said: "It has been a pleasure and an inspiration to be exposed to such a volume of great work, and a privilege too that I could share in the personal moments, the joys, tears, life and losses of photographers from all around the globe who recorded their experiences through their pictures. The Youth competition was a special delight to judge and I was touched on many occasions by the openness and fearless expression of the entries."
Student Focus judge Andrea Kurland adds: "This year's shortlist helps cement why awards like these are more important than ever. The work submitted was original, thoughtful and brave – a healthy reminder that talent will always win out and rise above the noise."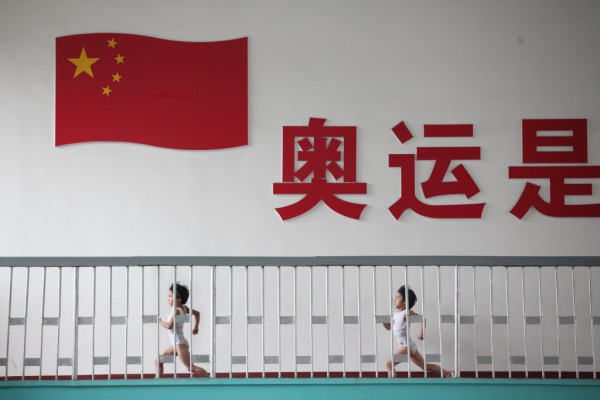 Yuan Peng, Sport category
A huge diversity of extraordinary images in terms of genres, styles and subject matter can be seen across the shortlisted Chinese photographers. Everyday situation and challenges for children growing up in contemporary China run like a thread through the professional series; from Ren shi Chen's original work of Chinese school children in Gansu province documented in front of blackboards displaying their inner thoughts, and Li Song's heartfelt series "I want to have a ordinary life" following eleven year old LiHang in his struggle with Prader-Willi Syndrome, to Yuan Peng's "The twins' gymnastics dream" giving the viewer a glimpse into the life of twins Liu Bingqing and Liu Yujie attending sports school in Jining, Shandong province.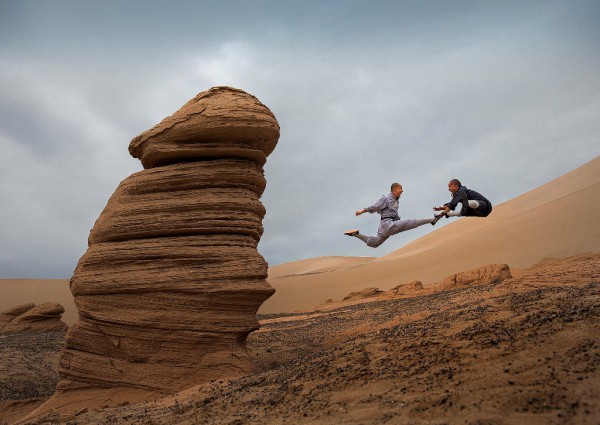 Luo Pin Xi, Sport category
Strong originality and artistic sense can also be seen in the work by John Chen, Bella Wong, Luo Pin Xi and Gao Peng, all experimenting with unexpected shapes, manipulation or composition. Beautifully captured nature shots are also presented by Jianxing Zhu, Fanjing Lu and Fan Chen.
SHORTLISTED PHOTOGRAPHERS
PROFESSIONAL CATEGORIES
Rewarding the best body of work across 10 categories. Up to 10 photographers shortlisted in each category. Category winners will be announced April 20, alongside the Photographer of the Year chosen from the ten category winners.
Architecture
• Adi Bulboacă, Romania
• Alessandro Piredda, Italy
• Alissa Everett, US
• Diego Mayon, Italy
• Dongni, China
• Julien Chatelin, France
• Marvin Systermans, Germany
• Zsolt Hlinka, Hungary
Conceptual
• Alexander Anufriev, Russia
• Carla Sutera Sardo, Italy
• Jeroen De Wandel, Belgium
• João San, Brazil
• Sabine Cattaneo, Switzerland
• Gao Peng, China
Contemporary Issues
• Amber Bracken, Canada
• Andrea Foligni, Italy
• Danial Khodaie, Iran
• Javier Arcenillas, Spain
• Li Song, China
• Lorenzo Maccotta, Italy
• Tasneem Alsultan, Saudi Arabia
Current Affairs & News
• Alessio Romenzi, Italy
• Asger Ladefoged, Denmark
• Ivor Prickett, Ireland
• Javier Arcenillas, Spain
• Joe Raedle, US
• Karl Mancini, Italy
• Paşa İmrek, Turkey
• Sebastian Castañeda, Peru
Daily Life
• Alice Cannara Malan, Italy
• Asger Ladefoged, Denmark
• Christina Simons, Iceland
• Ioana Moldovan, Romania
• Majlend Bramo, Italy
• Michael Tummings, UK
• Nader Saadallah, Egypt
• Sandra Hoyn, Germany
• Toby Binder, Germany
• Yulia Grigoryants, Armenia
Landscape
• Dino Kuznik, Slovenia
• Frederik Buyckx, Belgium
• Jayanta Roy, India
• Kurt Tong, UK
• Peter Franck, Germany
• Tom Jacobi, Germany
Natural World
• Ami Vitale, US
• Christian Vizl, Mexico
• Esther Whyatt, UK
• Felicity McCabe, UK
• Mariusz Prusaczyk, Poland
• Tommaso Rada, Italy
• Will Burrard-Lucas, UK
Portraiture
• Craig Easton, UK
• Dario Mitidieri, Italy
• George Mayer, Russia
• Giulia Piermartiri & Edoardo Delille, Italy
• Mahesh Shantaram, India
• Romina Ressia, Argentina
• Ren shi Chen, China
• Snezhana von Buedingen, Russia
Sport
• Andrea Rossato, Italy
• Eduard Korniyenko, Russia
• Jason O'Brien, Australia
• Mark Gong, US
• Yuan Peng, China
• Luo Pin Xi, China
Still Life
• Ansgar Sollmann, Germany
• Julien Caïdos, France
• Christoffer Askman, Denmark
• Grant Hegedus, UK
• Henry Agudelo, Colombia
• Paul Sanders, UK
• Shinya Masuda, Japan
OPEN CATEGORIES
Rewarding the best single images across 10 categories. Up to 10 photographers shortlisted in each category. Category winners will be announced March 28, and Open Photographer of the Year revealed April 20.
Shortlist
Architecture
• Barry Tweedy-Rycroft, UK
• Claudio Cantonetti, Italy
• Frank Machalowski, Germany
• Franklin Neto, Portugal
• Lester Koh Meng Hua, Singapore
• Nick Frank, Germany
• Oscar Lopez, Germany
• Robert Walker, UK
• Tim Cornbill, UK
• Ute Scherhag, Germany
Culture
• Beniamino Pisati, Italy
• Emrah Karakoç, Turkey
• Jianguo Gong, China
• Mark Languido Vicente, Philippines (based in Kuwait)
• Michal Plachta, Poland
• Paweł Jędrusik, Poland
• Foley Hits, Malaysia
• Radu Dumitrescu, Romania
• Salvatore Mazzeo, Italy
• Vito Leone, Italy
Enhanced
• Alex Andriesi, Romania
• Andrea Torres Balaguer, Spain
• Tong Chun Kin, TOMY, China
• Gil Josquin, Brazil
• Harry Botley,UK
• John Chen, China
• Julian Schievelkamp, Germany
• Lise Johansson, Denmark
• Sergey Dibtsev, Russia
• Yong Lin Tan, Malaysia
Motion
• Jimmy Reid, Scotland
• Olga Sinenko, Russia
• K. W. Hon (OqWing), China
• Argus Paul Estabrook, US (based in South Korea)
• Gül Yıldız, Turkey
• Stacy Anguiano Cain, Mexico (based in the US)
• Mariusz Stanosz, Poland
• Oktay Subaşi, Turkey
• Camilo Diaz, Colombia
• Luigi Panico, Italy
Nature
• Francesco Russo, Italy
• Miyono Okamoto, Japan
• Hiroshi Tanita, Japan
• Christina Roemmelt, German (based in Austria)
• Ann Ric, Malaysia
• Sorin Rechitan, Romania
• Josselin Cornou, France (based in Australia)
• Sakuma Masayasu, Japan
• Elzbieta Kurowska, Canada
• Maximilian Conrad, Germany
Portraits
• Dalibor Tomic, Serbia
• Carl Jeffers, UK
• Saeid Moridi, Iran
• Alexey Munich, Russia
• Carloman Macidiano Céspedes Riojas, Peru (based in Argentina)
• Anisleidy Martínez Fonseca, Cuba (based in the Netherlands)
• Alexander Vinogradov, Russia
• Tim Topple, UK
• Fajar Kristianto, Indonesia
• Tadas Kazakevicius, Lithuania
Still Life
• Nick Pershai, Belarus
• Gijs van den Berg, Netherlands
• Zani Arkadina, Ukraine (based in Germany)
• Sergey Dibtsev, Russia
• Iwona Czubek, Poland
• Maxim Korotchenko, Russia
• Wilson Lee, Hong Kong
• Esthaem, Austria
• Andres Gallardo Albajar, Spain (based in Estonia)
• Massimiliano Balo', Italian (based in the UK)
Street Photography
• Caio Vita, Brazil (based in the Netherlands)
• Jelena Janković, Serbia
• Jian Seng Soh, Malaysia
• Gimmi Corvaro, Italy
• Constantinos Sofikitis, Greece
• Ge Wang, China
• Dina Alfasi, Istrael
• Hendra Permana, Indonesia
• Ash, Japan
• Tavepong Pratoomwong, Thailand
Travel
• Jose Maria Perez Nuñez, Argentina
• Stephane Couture, Canada (based in the US)
• Rob Wilson, Canada
• Placido Faranda, Italy (based in Switzerland)
• Zhu Jianxing, China
• Vladimir Zhoga, Russia
• Ralph Gräf, Germany
• Swapnil Deshpande, India
• Achim Thomae, Germany
• Fanjing Lu, Chinese
Wildlife
• Andreas Hemb, Sweden
• Alessandra MENICONZI, Switzerland
• Jan Ryser, Switzerland
• Eugene Kitsios, Netherlands (shortlisted twice)
• Fan Chen, China
• Bar Kaufman, Israel
• Natsumi Handa, Japan
• Nigel Hodson, UK
Commended
For the full list of commended photographers in the Open competition (up to 40 per category) please go to www.worldphoto.org/winners-galleries
YOUTH COMPETITION
Photographers aged 12-19 were asked to respond to a theme of 'beauty' with a single image. The Youth Photographer of the Year will be announced April 20.
• Helen Kiparissa, Greece
• Bella Wong, China (based in the UK)
• Andrej Kiripolský, Slovenia
• Taciu Rares, Romania
• Katelyn Wang, US
• Iryna Sylinnyk, Ukraine
• Yujia Dou, China
• Tanya Chinareva, Russia
• Frederik Marks, Germany
• Johnathan Chen, US
STUDENT FOCUS
Open to all students worldwide studying photography. The Student Photographer of the Year will be announced April 20.
• Shravya Kag, School of Visual Arts, US, (Indian nationality)
• Tatsuki Katayama, Kyoto University of Art and Design, Japan
• Stewart Main, Edinburgh Napier University, Scotland
• Ruby Gaunt, Nottingham Trent University, UK
• Cole Ndelu, Stellenbosch Academy of Design & Photography, South Africa
• Nursyafiqah Azlan, Multimedia University, Malaysia
• Nadine Hackemer, Nuremberg Institute of Technology Georg-Simon-Ohm Faculty of Design, Germany
• Sarah Schrimpf, Academy of Fine Arts Munich, Germany
• Michelle Daiana Gentile, Motivarte, Argentina
• Tayla Martin, Charles Sturt University, Australia