Finland's contemporary art scene embraces everything from experimental artist-run initiatives and commercial galleries to flagship art institutions. There are over 3,000 professional visual artists, more than 55 art museums, and numerous art galleries packed into this northern country. Also, there are over 50 international artist residencies in Finland – the largest number in the world relative to the population.
1. FINNISH NATIONAL GALLERY
The Finnish National Gallery consists of three museums: the Ateneum Art Museum, the Museum of Contemporary Art Kiasma and the Sinebrychoff Art Museum.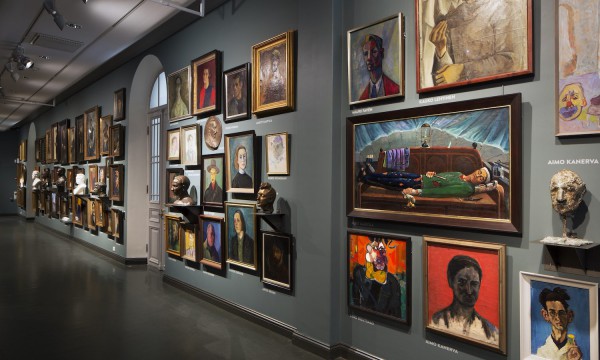 · Ateneum Art Museum www.ateneum.fi
The Ateneum is home to Finnish art classics dating from the 19th century to the modern age. In addition to displaying its own collections, Ateneum presents major exhibitions of internationally renowned artists, most recently Amedeo Modigliani, Alice Neel and Henri Cartier-Bresson.
Photo: Hannu Pakarinen / Finnish National Gallery
· Museum of Contemporary Art Kiasma www.kiasma.fi
Kiasma ranks among the leading museums of contemporary art in the Nordic region. Forming one of the most striking landmarks in Helsinki's city centre, the museum's architecture is just as engaging as its content. Opened to the public in 1998, Kiasma was designed by the American architect Steven Holl, who drew inspiration from the human scale and natural light of Finland.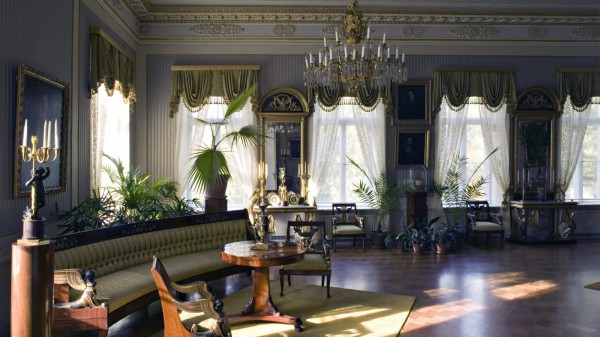 · Sinebrychoff Art Museum www.sinebrychoffintaidemuseo.fi
Sinebrychoff Art Museum is a unique museum housed on the second floor of the former residence of a distinguished family of industrialists who made their fortune in brewing. Paul and Fanny Sinebrychoff started collecting art in the 1890s, and their collection was later donated to the Finnish government. If you visit the Sinebrychoff Art Museum during summer, be sure to take a stroll or have a picnic in the beautiful park surrounding the museum building.
Photo: Arno de la Chapelle / Finnish National Gallery
2. HELSINKI ART MUSEUM HAM
The Helsinki Art Museum HAM presents exhibitions with a focus on modern and contemporary art. Sharing premises with a popcorn-scented movie theatre, HAM famously states that "art is popcorn for the brain."
Photo: Sirja Moberg / Frame Contemporary Art Finland
3. FINNISH MUSEUM OF PHOTOGRAPHY
Located in the old Cable Factory in Ruoholahti, the museum introduces new artists and projects, presents the colourful history of photography, and showcases both Finnish and international contemporary photographic art.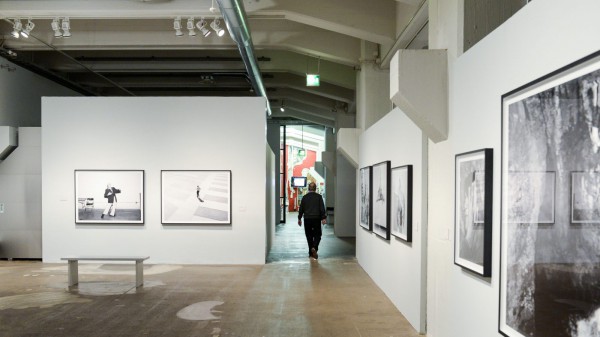 Photo: Sirja Moberg / Frame Contemporary Art Finland
4. KUNSTHALLE HELSINKI
Since it was first opened in 1928, Kunsthalle Helsinki has hosted breakthrough exhibitions featuring young artists as well as retrospectives of recognised masters. Designed by architects Jarl Eklund and Hilding Ekelund, the building is a fine example of 1920s neoclassicism.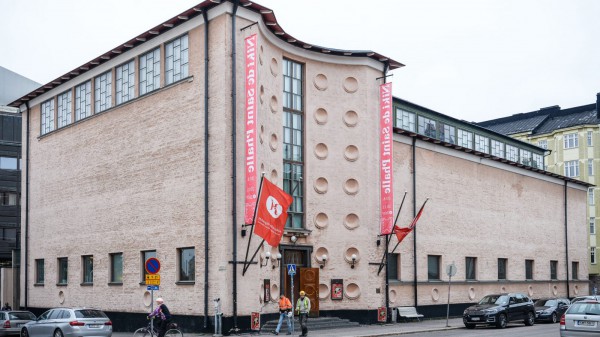 Photo: Sirja Moberg / Frame Contemporary Art Finland
5. AMOS ANDERSON ART MUSEUM
The Amos Anderson Art Museum collections rank among the most extensive private art collections in Finland. Amos Anderson was a businessman and committed patron of the arts who constructed the old museum building as his residence in 1913.
In 2018, the museum will reopen as Amos Rex, a new art museum located in the architecturally distinctive Lasipalatsi Square in the very heart of Helsinki.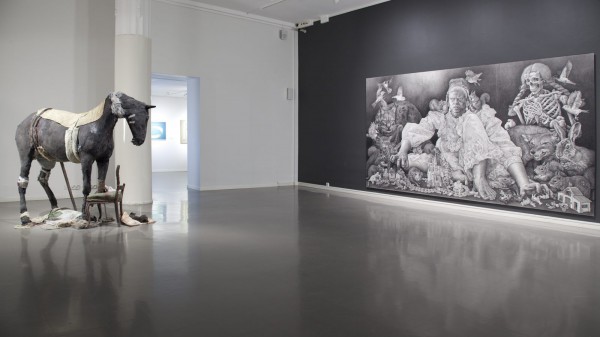 Photo: Kari Siitala
6. EMMA – ESPOO MUSEUM OF MODERN ART
MMA – Espoo Museum of Modern Art is located in WeeGee House, the repurposed former printing house of the Weilin+Göös publishing company in Tapiola, a 20 minute bus ride from Helsinki. Alongside changing exhibitions, EMMA displays its own varied collections of 20th century and contemporary art.
Photo: Sirja Moberg / Frame Contemporary Art Finland
7. SERLACHIUS MUSEUMS

The Serlachius Museums are located in Mänttä-Vilppula, a small town 250 km north of Helsinki. The museum was founded by the paper mill owner and patron of the arts Gösta Serlachius (1876– 1942) to house his art collection. Gösta's Pavilion, opened in 2014, is the newest addition to the museum complex, offering premises dedicated solely to exhibiting art.
Photo: Serlachius Museums
8. SARA HILDÉN ART MUSEUM

Sara Hildén Art Museum in Tampere houses a comprehensive collection of modern and contemporary art. The Sara Hildén Foundation continues to expand and display its own collection, as well as to produce changing retrospective exhibitions featuring internationally renowned artists.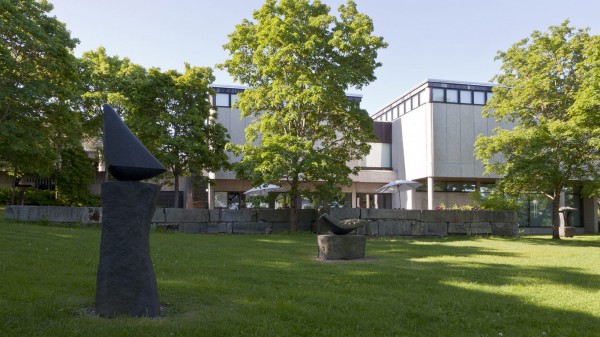 Photo: Sara Hildén Art Museum
9. PORI ART MUSEUM
Pori Art Museum is situated in the centre of Pori overlooking the River Kokemäki. Occupying a former customs building, the museum exhibits its own collection, including the collection of the Maire Gullichsen Art Foundation, which focuses especially on Finnish abstract art of the 20th century.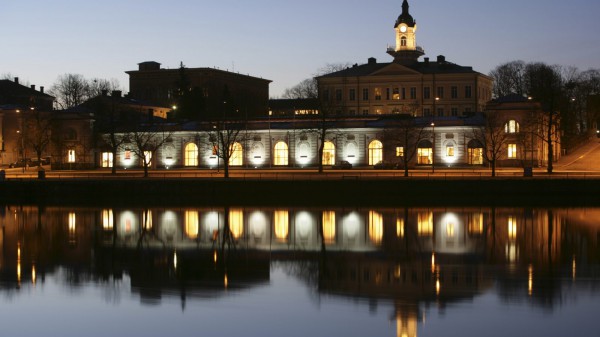 Photo: Erkki Valli-Jaakola / Pori Art Museum
10. WÄINÖ AALTONEN MUSEUM OF ART
The Wäinö Aaltonen Museum of Art, named after of the acclaimed Finnish sculptor, is dedicated to contemporary art with a focus on the Turku area, Wäinö Aaltonen and sculpture. The modernist museum building is located in the centre of Turku, on the banks of the River Aura.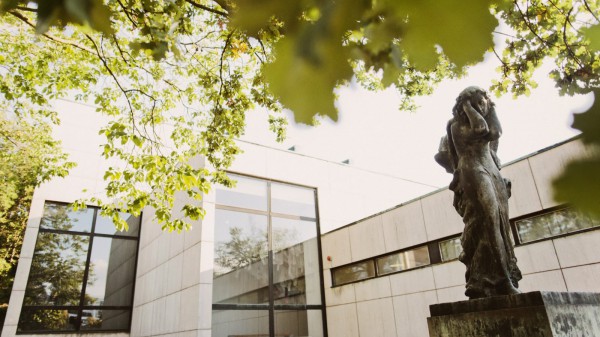 Photo: Wäinö Aaltonen Museum of Art
Via VisitFinland
Discuss in Kanban. Welcome to search "艺廊网", "artthat" and follow us on WeChat and Weibo.
Now join ArtThat Elites Club, then re-create with artists and take silk-screen handwork home!