The exquisite furniture and interior of modern style, the combination of navy blue, sapphire blue and white, and the decorative painting of porthole in tropical rain forest make a fresh sea breeze blow. This modern midcentury apartment located in Dnipro, Ukraine, has been designed in 2019 by Decorkuznetsov.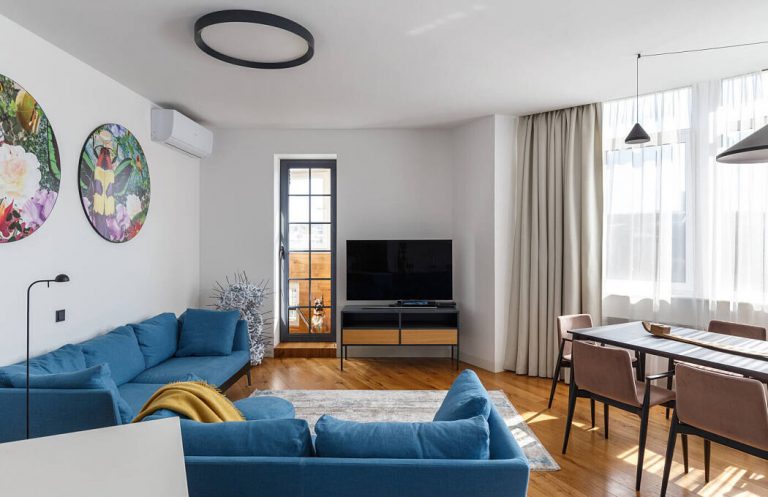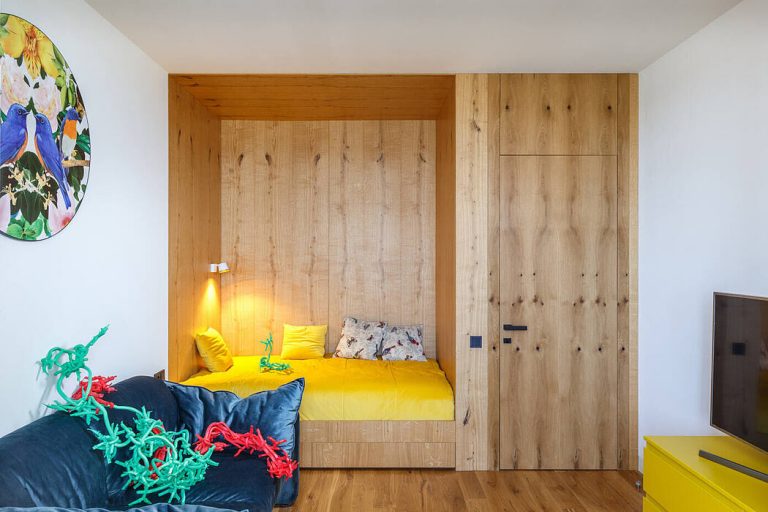 Photography by Aleksandr Angelovskii
Join ArtThat eLite Club & Create your art style now, start Quick Order from $29 and customize hanging scroll prints from your own photos, illustrations from top artists in the world, and also famous paintings from museums.