The relationship between architect or interior designer and client can often involve a delicate balancing act. The home, which takes its name from the 11 columns on the southern side of its facade, unfolds over two airy floors and encompasses approximately 400 square metres of indoor and outdoor space.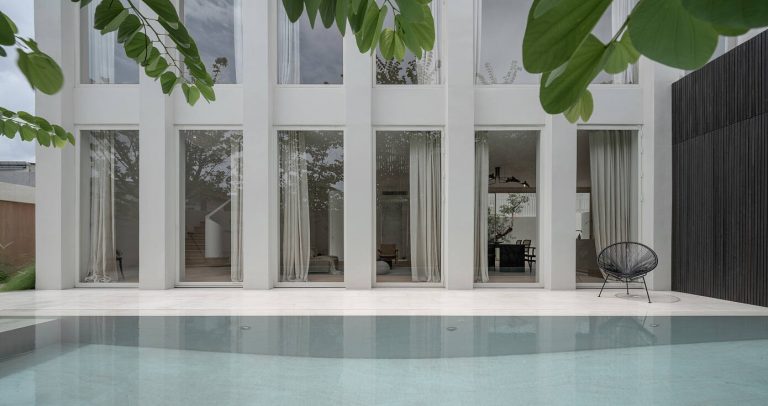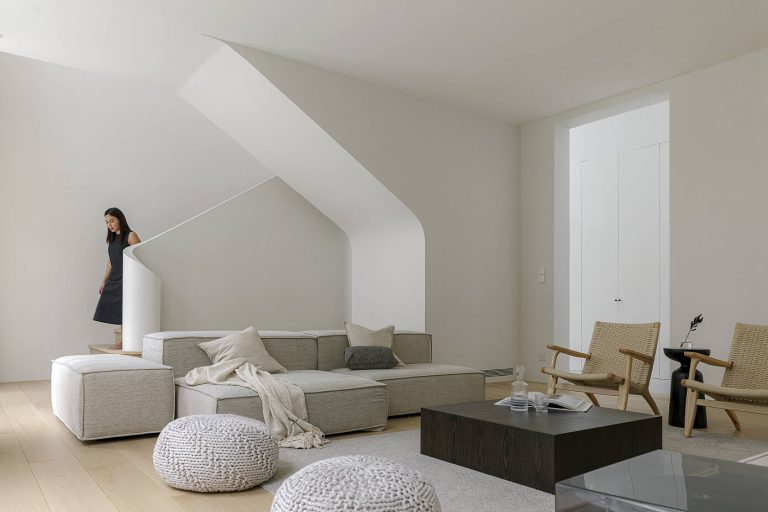 Downstairs, an open-plan space incorporates a living area, dining area and Western-style kitchen, with separate spaces for a Thai-style kitchen, a workspace and a guest bedroom. Upstairs is the master bedroom, en-suite bathroom and walk-in-closet, and a sprawling balcony.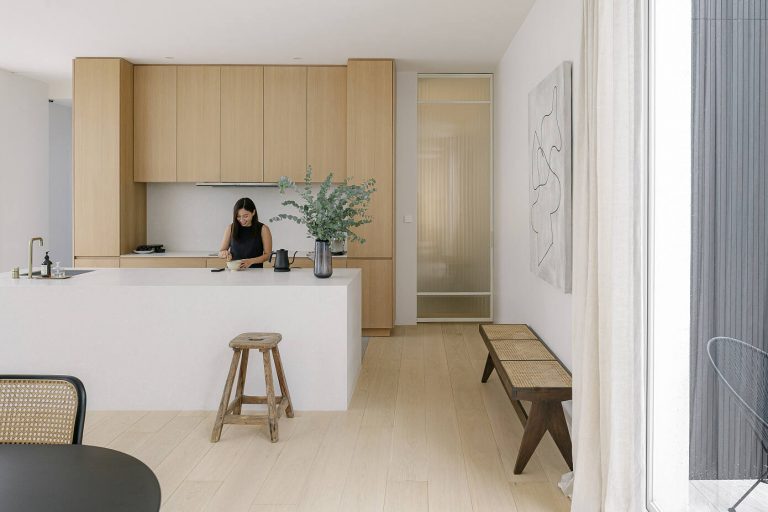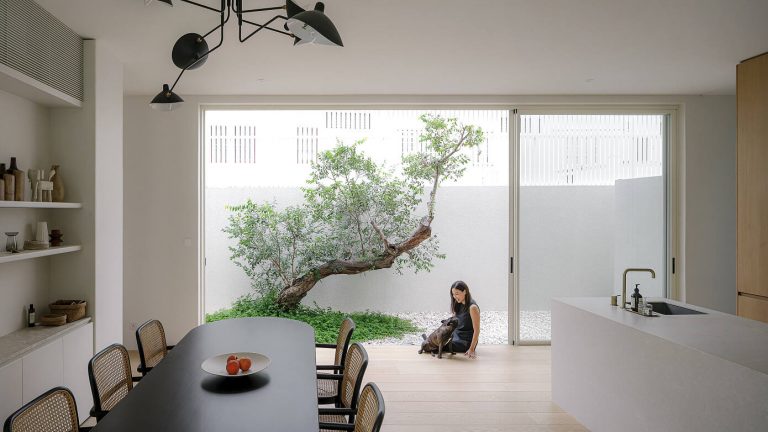 High ceilings and plenty of large windows help diffuse natural light, and a simple but effective interior colour scheme adds to the visual appeal, with black furniture and fixtures contrasting perfectly with the lighter white and beige tones.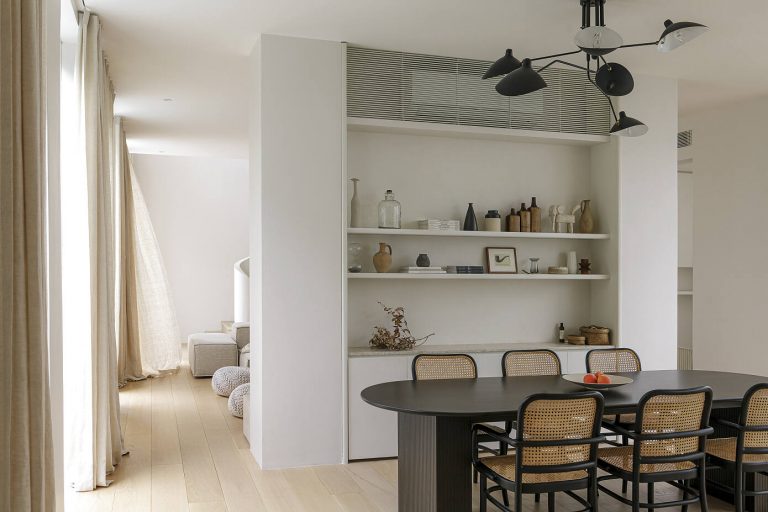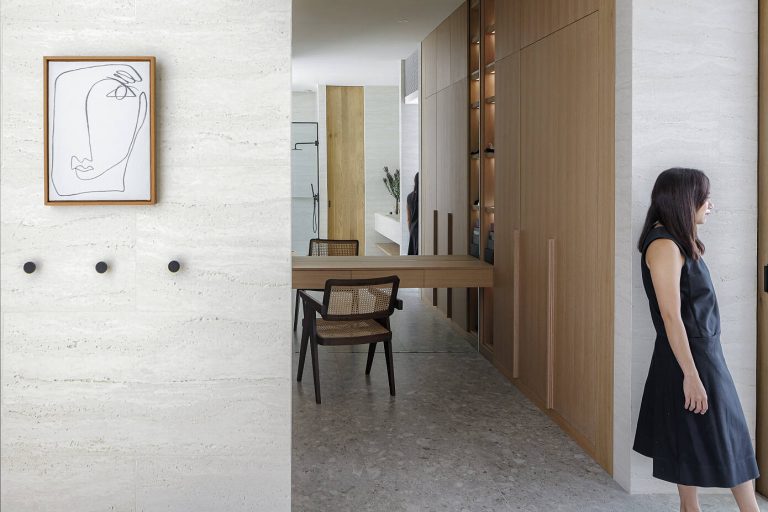 The gentle curvature on the interior staircase and clean lines throughout the home help imbue this minimalism with a pleasing sense of softness. Indeed, it's hard not to be charmed by the overall sun-dappled atmosphere.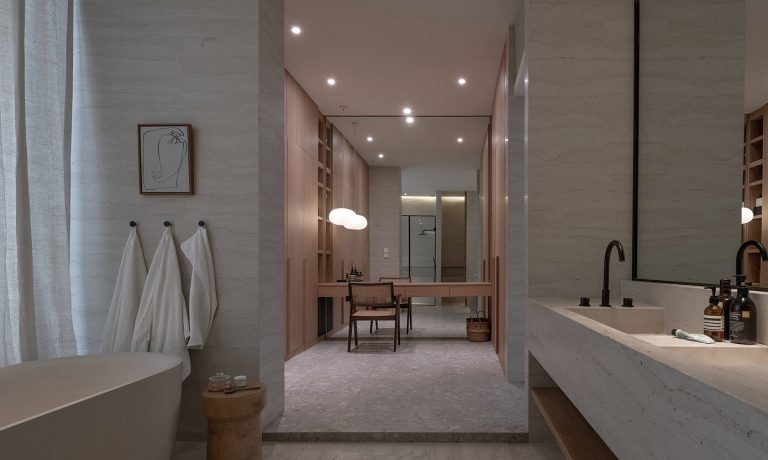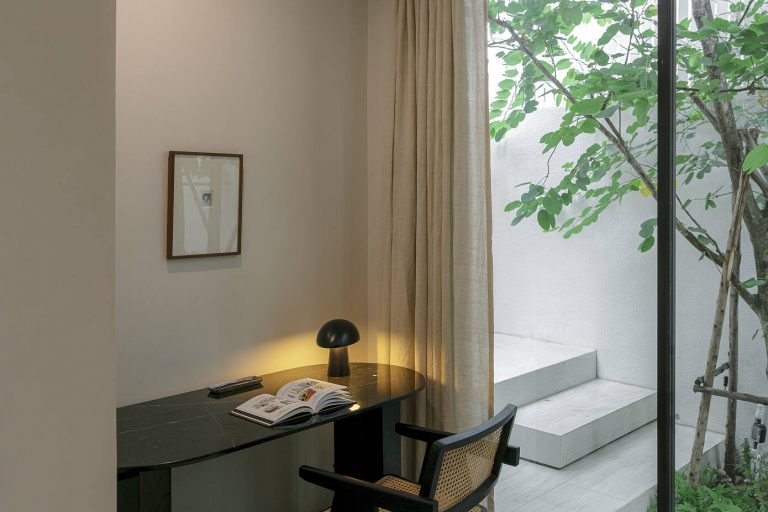 Design Firm: ANONYM
Location: Bangkok, Thailand
Type: Residence
Style: Minimalist Resort
Year: 2020
Area: 400 square metres
Photography by Anonym
Discuss in Kanban. Welcome to search "艺廊网", "artthat" and follow us on WeChat and Weibo.
Now join ArtThat Elites Club, then re-create with artists and take silk-screen handwork home!