From 16 March to 6 April and in celebration of Hong Kong Arts Month, Bonhams presents Deborah Brown: Silent Shadows, a selling exhibition of the latest painting series by the US-based contemporary artist Deborah Brown, in partnership with the art advisory, Arodite.. The exhibition showcases 23 works of oil on canvas and panels, revealing the artist's take on the everyday beauty in her native neighbourhood of New York and Los Angeles, through an adventurous play with light, colour and shadow.
Featured: Deborah Brown, Lonely Planet, 2021, oil on canvas, 177.8 x 203.2 cm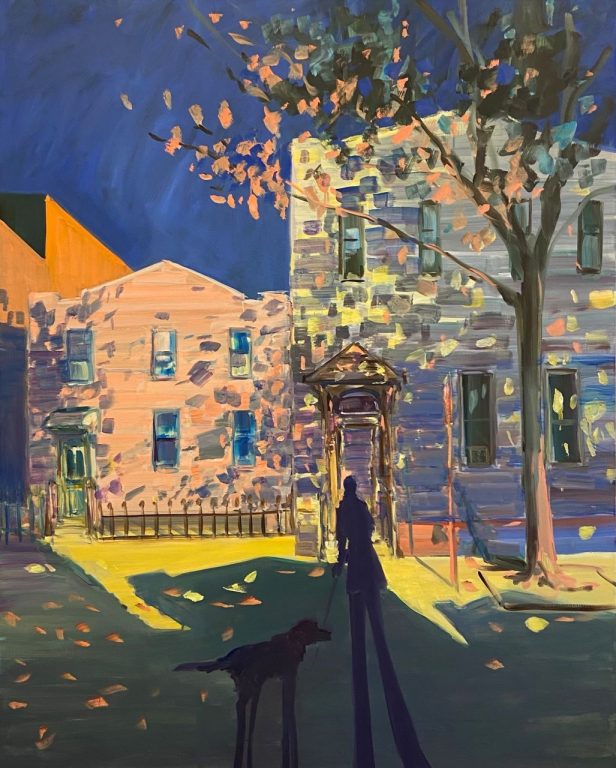 Deborah Brown, Thanksgiving Eve, 2022, oil on canvas, 152.4 x 121.9 cm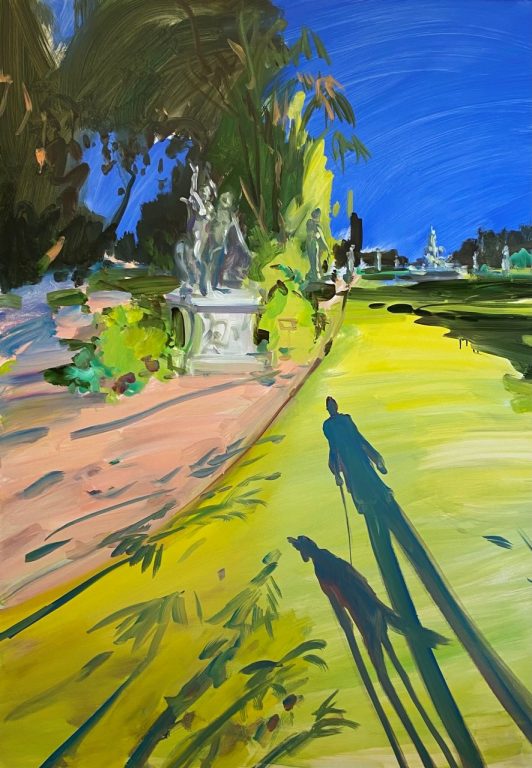 Deborah Brown, Lawn, 2022, oil on canvas, 172.7 x 121.9 cm
Inspired by the daily walks with her dog, Brown conveys a visually and emotionally refreshing perspective to the otherwise taken-for-granted habitual surroundings, using a palette of heightened colours and abbreviated brushwork. The artist, seemingly absent from the picture, presents herself in elongated shadows connected by a leash to a canine companion. The figures are found passing in front of a variety of landscapes drawn from the artist's past and present, from Brooklyn, New York, where she lives and works, to Southern California where she grew up. They slant up across buildings and streets, transforming prosaic spaces into snippets of wonderlands where viewers are placed in the role of protagonist, experiencing the visual, emotional, and psychological reality of the everyday beauty as the artist sees it.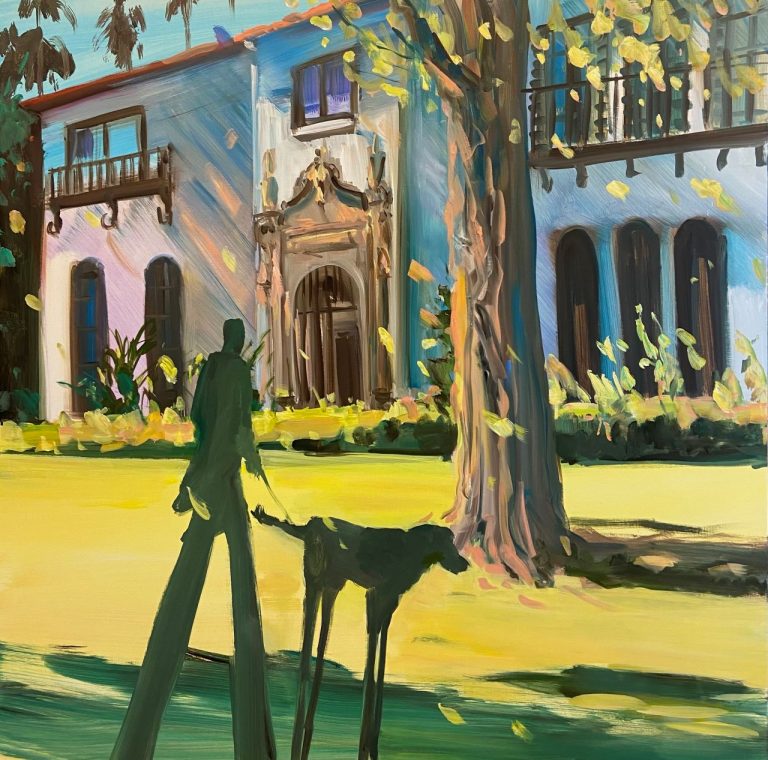 Deborah Brown, Stone Portico, 2023, oil on canvas, 121.9 x 121.9 cm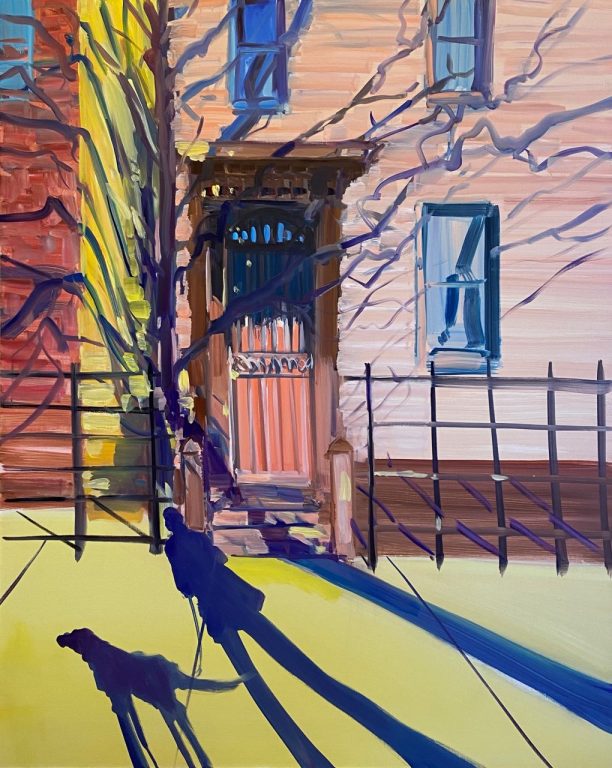 Deborah Brown, Doorway, 2022, oil on canvas, 152.4 x 121.9 cm
Marcello Kwan, Bonhams Head of Modern and Contemporary Art Asia, commented: "Deborah's works are a delight to behold, not just because of her masterly play with saturated colours and lights, but more importantly because of how she contrasts those with the use of shadows to present an intriguing sense of 'absentness'. As we stand in front of her works, we soon feel transformed into the artist herself with her dog. What seems like a public cityscape is all of a sudden an imagination of Deborah's inner world, and there's something quite placid and solacing to be travelling within it. I would also like to thank Arodite., our partner of this show who has made this possible."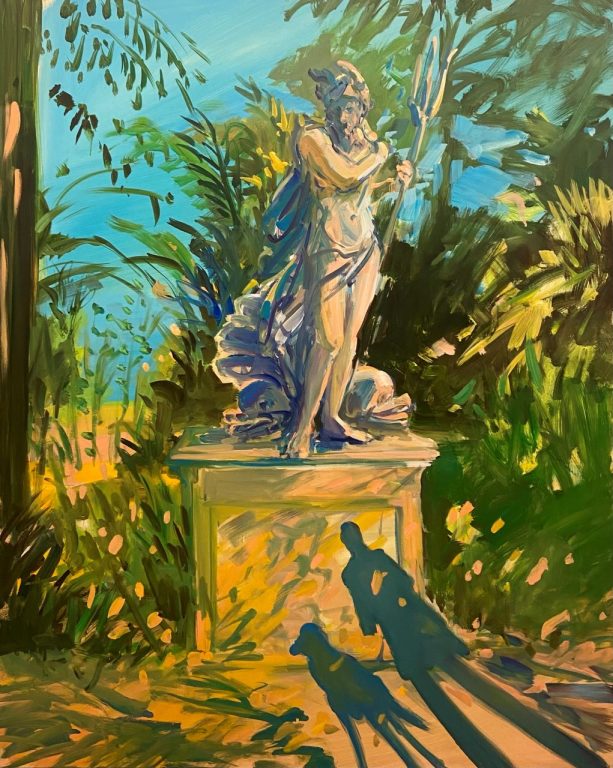 Deborah Brown, Water God, 2023, oil on canvas, 152.4 x 121.9 cm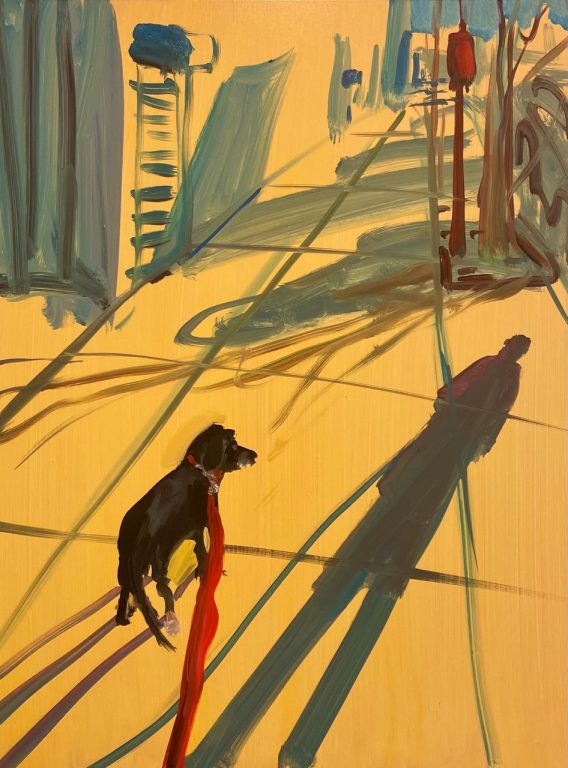 Deborah Brown, Scholes, 2021, oil on masonite, 68 x 45.7 cm
Deborah Brown lives and works in Brooklyn, New York. She received a BA summa cum laude, Phi Beta Kappa, from Yale University and an MFA from Indiana University. Her works are included in museums and private collections around the world, including the Portland Museum of Art, Portland, Maine, and the ICA Miami.
DEBORAH BROWN: SILENT SHADOWS
16 March – 6 April 2023
Bonhams Hong Kong Saleroom
20/F, One Pacific Place, Admiralty, Hong Kong