The judges of the 2018 Sony World Photography Awards today honor the work of 53 Chinese photographers by shortlisting and commending their photographs as the top 50 in the world in the Awards' Professional and Open competitions.
Featured image: Weiguo Hu, Culture (Shanghai)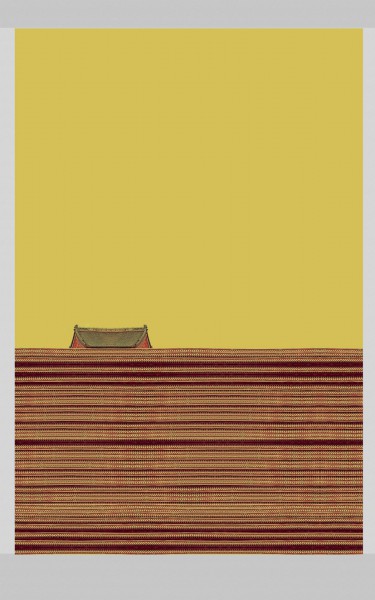 Chen Wang, Architecture
姚清勇 (Qingyong Yao), Culture
Produced by the World Photography Organisation, the Sony World Photography Awards is the world's most diverse photography competition. The 11th edition saw a record-breaking 320,000 submissions by photographers from more than 200 countries and territories, presenting some of the world's finest contemporary photography captured over the past year.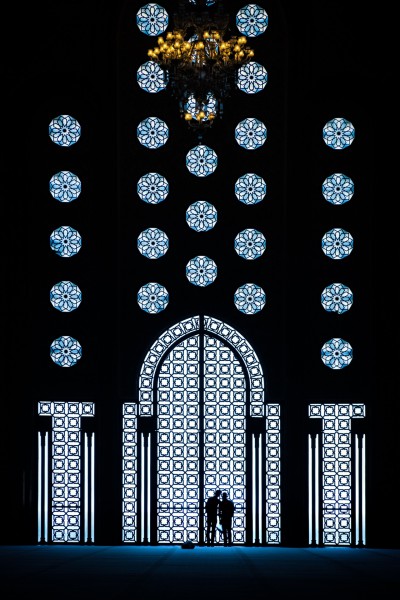 金咏红 (Yonghong Jin), Architecture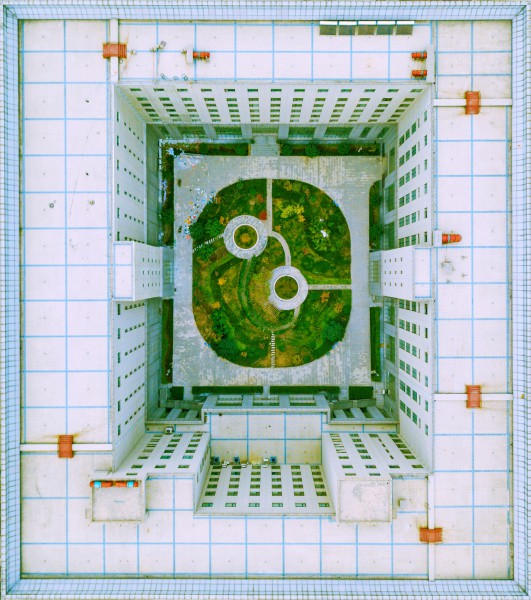 徐进(Jin Xu), Architecture (Jinan, Shandong)
The international range of entries displays a huge diversity of imagery in terms of genre, style and subject matter across the Awards' 4 competitions: Professional, Open, Youth and Student Focus.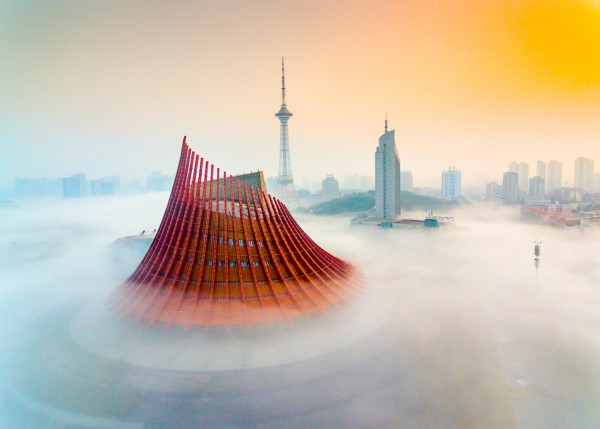 罗铭 (Ming Luo), Architecture (Zhuzhou, Hunan)
In the Professional competition, 2 Chinese photographers have been recognised for strong bodies of work between 5-10 images
The Open competition, which rewards the best single image across 10 categories, features 12 Chinese on the shortlist
A further 41 from across China Mainland have been placed top 50 in the world (commended) across the 10 categories of the Open competition (3 photographers are both commended and shortlisted)
Lastly, the Student Focus competition shortlist, for those studying photography, features 1 student from a Chinese university.
Recognizing a huge diversity of work, the judges placed the following Chinese photographers: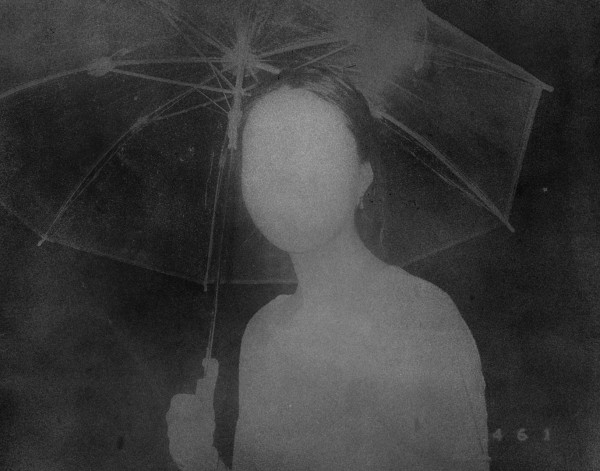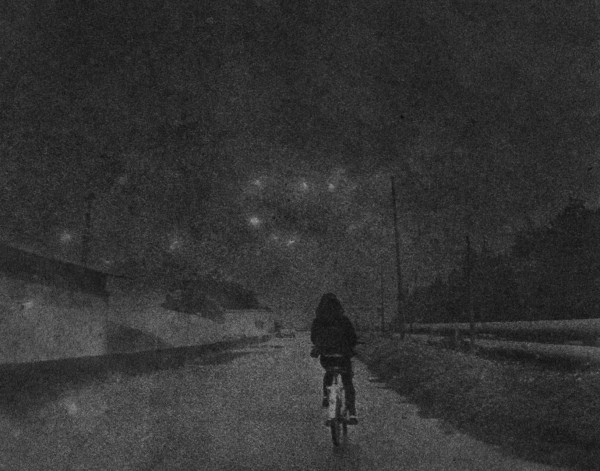 Daren You, Creative
Professional shortlist: Daren You, Creative
In the Professional competition, Daren You offers a black and white series on the interpretation of chaos. Using a wide range of techniques, the result is a gallery of portraits and landscapes mystically suspended in time and space.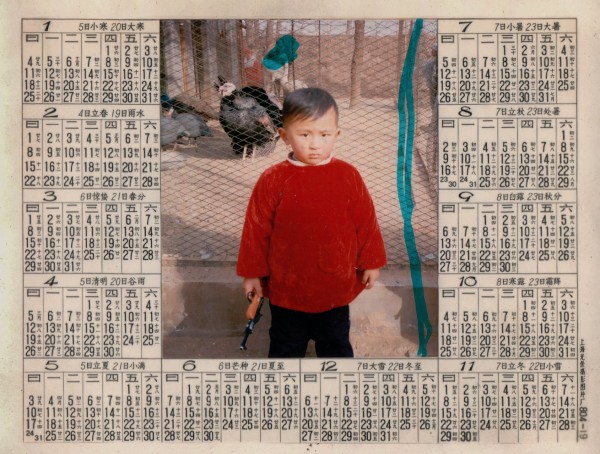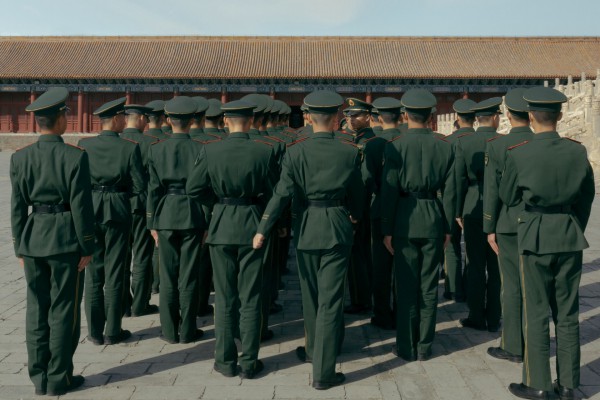 王翰林 (Hanlin Wang), Discovery
Professional shortlist: 王翰林 (Hanlin Wang), Discovery
王翰林 (Hanlin Wang) stood out with a series for a personal and collective journey in the memory of childhood.
Open shortlist: 林宗义 (Zongyi Lin), Culture and also commended (Wenzhou, Zhejiang)
The shortlisted images across the Open competition are drawn from a range of inspirations. The magnificence of the Hongyan waterfall in Taishun County (Zhejiang Province, China Mainland) attracted 林宗义 (Zongyi Lin)
Other Open shortlists are:
蔡朝阳 (Chaoyang Cai), Architecture
赵青山 (Qingshan Zhao), Architecture
周啸勤 (Xiaoqin Zhou), Culture
林士放 (Shifang Lin), Culture (Guigang, Guangxi)
刘潇潇 (Xiaoxiao Liu), Culture
Jianguang Zhou, Enhanced, (Wenzhou, Zhejiang)
蔡付亮 (Fuliang Cai), Motion (Nanchang, Jiangxi)
Qing Hu, Travel also commented (Beijing, China)
全奕洁 (Yijie Quan), Travel (Kunming, Yunnan)
危涛 (Wei Tao), Travel also commended (Beijing)
Open commended: The judges of the Sony World Photography Awards also commended the images of 41 Chinese photographers in the Awards' Open competition, honoring them as the top 50 entries in their categories.
Chen Wang, Architecture
David Hua, Landscape & Nature, (Based in Fairfax, USA)
陈峥 (Zheng Chen), Street Photography, (Shenzhen, Guangdong)
纪芳 夏 (Jifang Xia), Culture, (Shanghai)
Huang, CultureLeting
Chen Liu, Landscape & Nature, (Daqing, Heilongjiang)
Minqiang Lu, Culture, (Shunde, Guangdong)
Xiuting Ren, Culture, (Tianjin)
Yongjian Shi, Culture, (Weihai, Shandong)
Wenchang Chen, Landscape & Nature, (Luanshya, Zambia)
孔中翔 (Zhongxiang Kong), Street Photography (Xi'an, Shaanxi)
金咏红 (Yonghong Jin), Architecture
李奇渊 (Qiyuan Li), Still Life (Guangzhou, Guangdong)
李峣志 (Yaozhi Li), Still Life (Beijing)
张林陶 (Lintao Zhang), Motion (Beijing)
罗涌黎 (Yongli Luo), Still Life (Changsha, Hunan)
姚清勇 (Qingyong Yao), Culture
罗铭 (Ming LuoArchitecture (Zhuzhou, Hunan)
胡虹 (Hong Hu), Culture (Zhengzhou, Henan)
徐进(Jin Xu), Architecture (Jinan, Shandong)
陈思维 (Siwei Chen), Enhanced (Changsha, Hunan) ok
郑建钢 (Jiangang Zheng), Street Photography, (Beijing)
Yajun Hu, Travel, (Shanghai)
危涛 (Wei Tao), Travel (Beijing)
Yuhao Liu, Travel (Chengdu, Sichuan)
Qing Hu, Travel, (Beijing)
Xiaoyi Sun, Travel
刘军 (Jun Liu), Travel (Zhangjiakou, Hebei)
王力 (Li Wang), Travel (Lanzhou, Gansu)
宋艺兰 (Yilan Song), Travel
林宗义 (Zongyi Lin), Travel (Wenzhou, Zhejiang)
Lichun Zhou, Travel, (Xiangtan, Hunan)
Shuzhen Bai, Travel, (Weihai, Shandong)
Wen Lu, Travel (Guangzhou, Guangdong)
鲁常在 (Changzai Lu), Travel, (Inner Mongolia)
Xiping An, Travel, (Dali, Yunnan)
Huajin Sun, Wildlife (Yancheng, Jiangsu)
张汝奎 Rukui Zhang, Wildlife (Dezhou, Shandong)
Yuhou Chen, Wildlife, (Shanghai)
陈琳 Lin Chen, Travel (Qinzhou, Guangxi)
Weiguo Hu, Culture (Shanghai)