Jonathan Chapline recently unveiled a unique exhibition entitled Virtual Window, which was staged at the Hawkins Ferry House, built to display the namesake's collection of modern art on the shores of Lake St. Clair.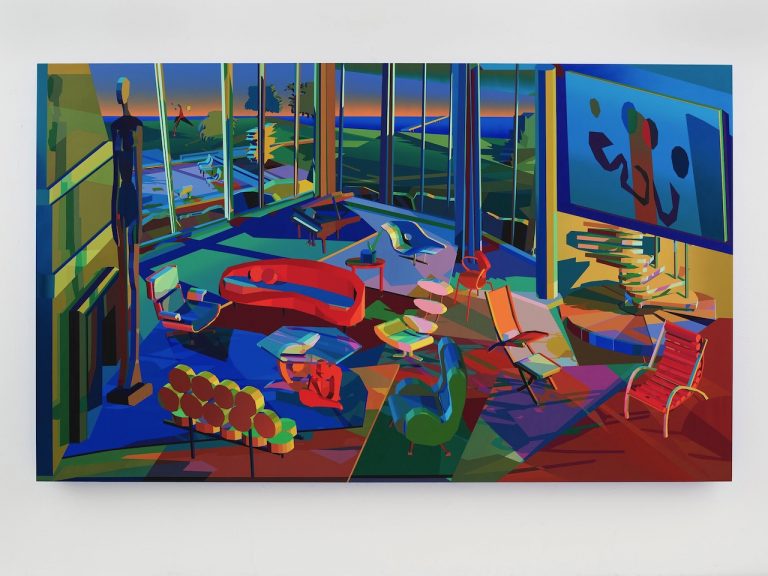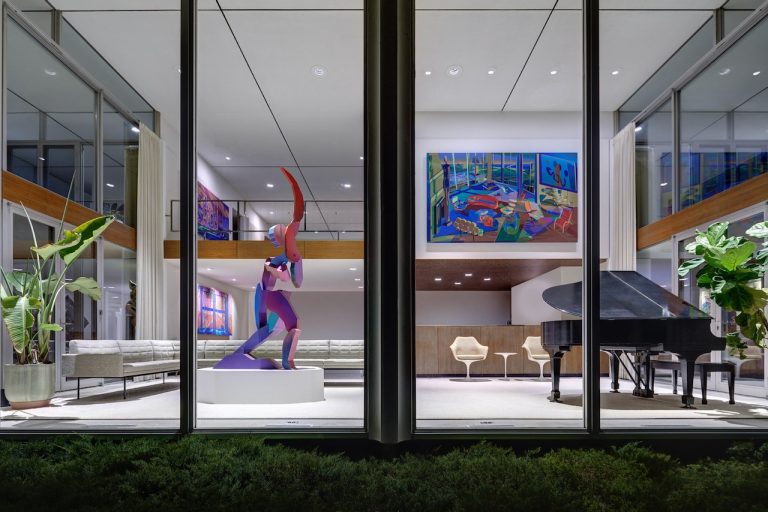 Working off a selection of historical images, blueprints and present day images of the architectural space as well as Ferry's collection (most of which was posthumously donated to the Detroit Institute of Art), the Brooklyn-based artist created four large paintings, a diptych portraying elongated arched windows, and a sculpture inspired by Giacometti's Standing Woman.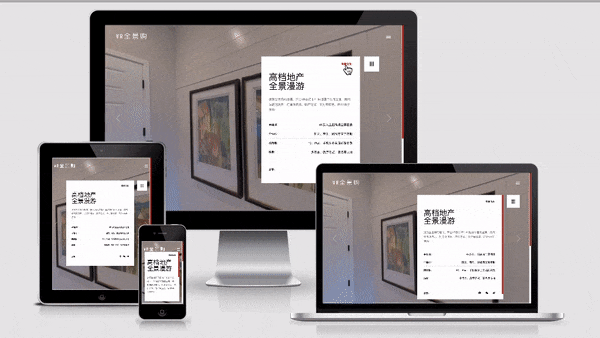 Welcome to join ArtThat Now by annual subscription. Participation is curated to ensure quality. ArtThat Now is completely managed – we do all of the uploading and maintenance for you.
• 3in1 VR WebApp/MiniProgram/Website
• 360° VR panoramas + Douyin short videos
• Unlimited images and information
• Independent admin panel to manage the latest updates
• All events featured on the ArtThat website
• All events featured in our Openings and Closings eNewsletters