Frequently narrated by the distinctive personality of Colbert's comical lobster alter ego, he states, "I became an artist when I became a lobster". Living and working in London. Colbert is known for his multidisciplinary approach, creating a "World of Art".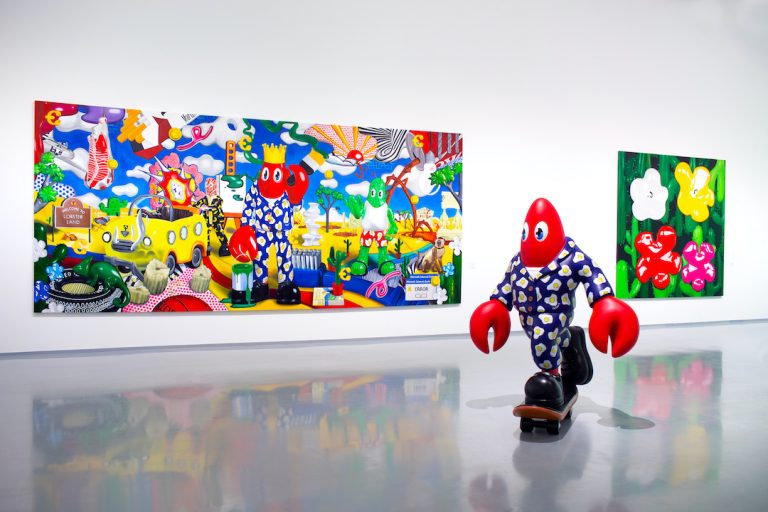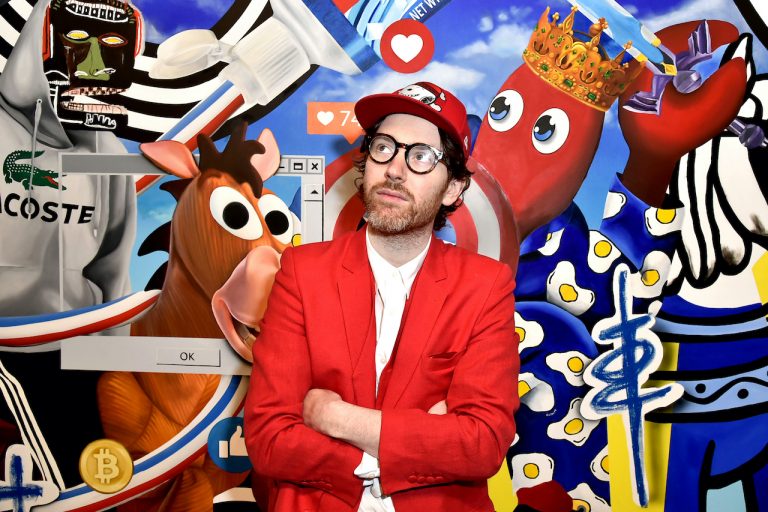 Deeply entwined with pop theory, Colbert works across the mediums of painting, sculpture, clothing, furniture & design. Described as "the Godson of Andy Warhol" by Andre Leon Talley.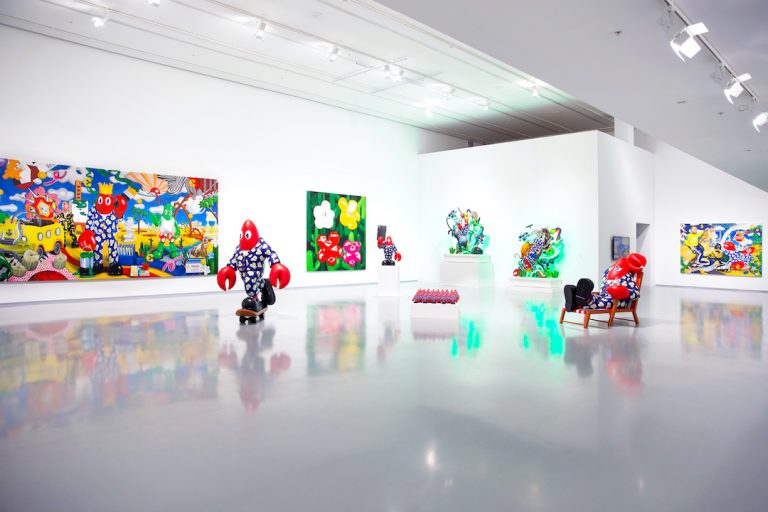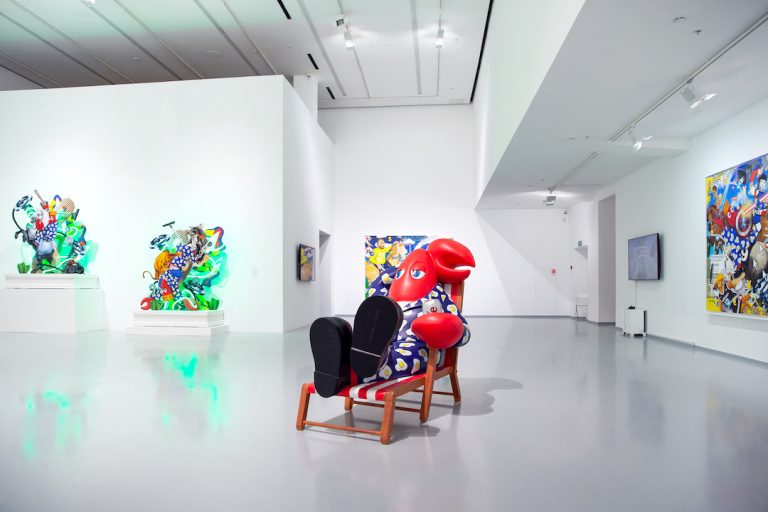 Colbert's large scale oil paintings push the boundaries of contemporary narrative painting, they follow on from a dialogue established by artists such as Richard Hamilton, James Rosenquist and Roy Litchenstien.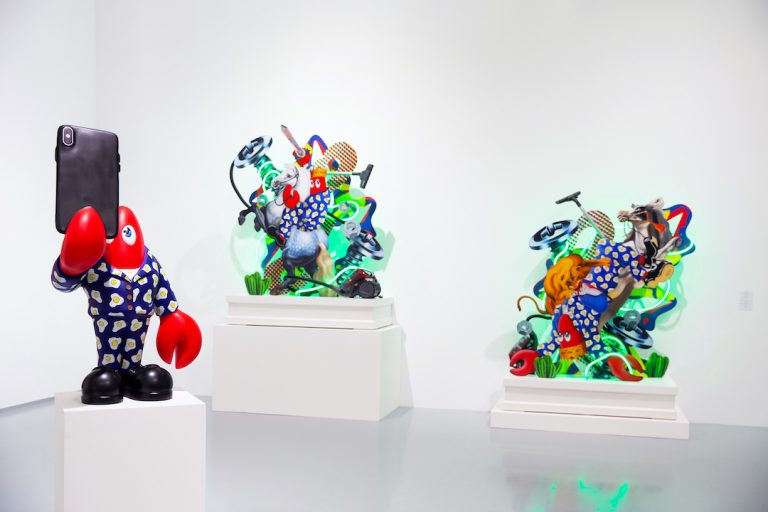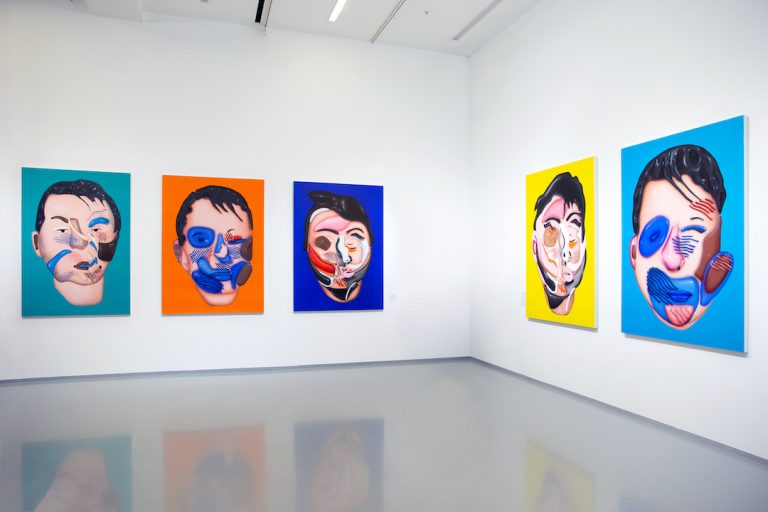 Colbert had his first large scale paintings show at Saatchi Gallery titled NEW PAINTINGS in 2017. "Colbert's works are a triumphant orchestration of appropriation with his masterful weaving of self expression narrated by his Avatar alter Ego lobster character" said Mila Askarova.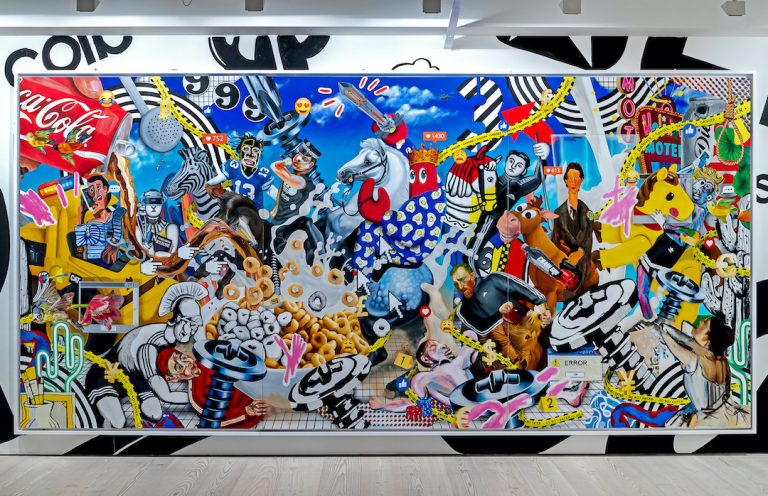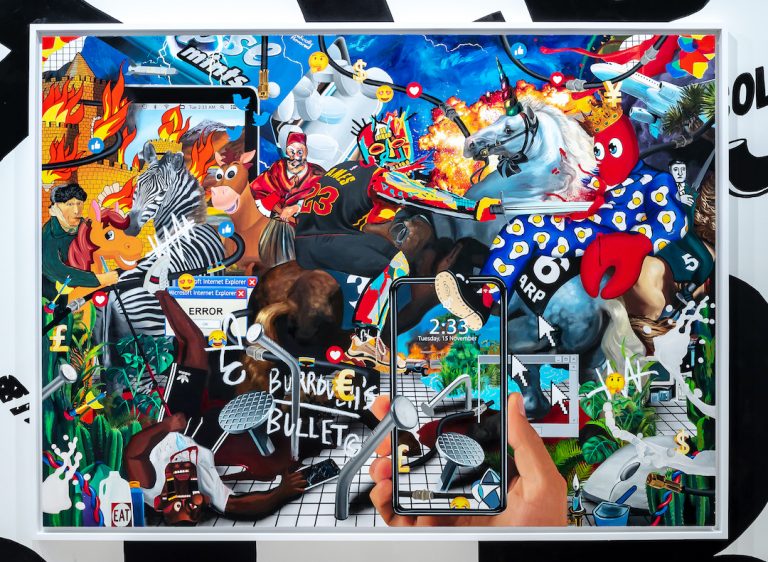 Colbert refers to his alter ego as "the animated protagonist of surrealism". Colbert's paintings bring together old master influences from Reubens to Van Dyck and his obsession with contemporary consumer imagery and the saturation of digital media.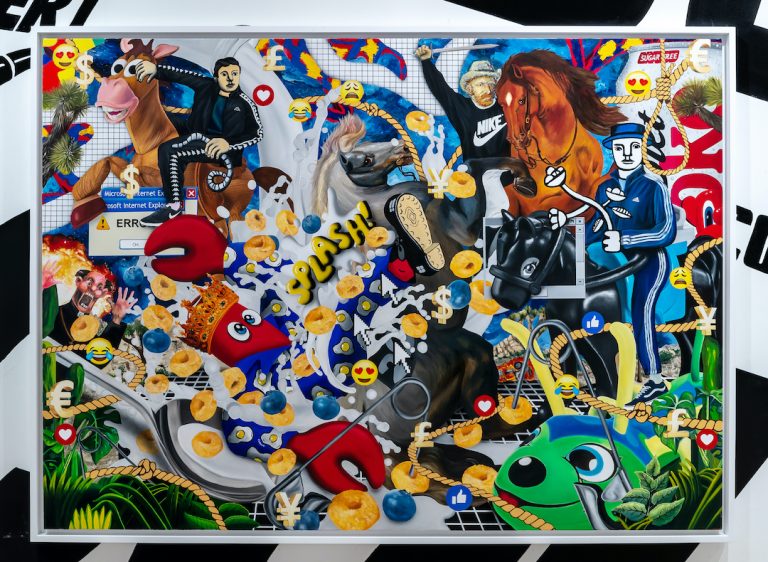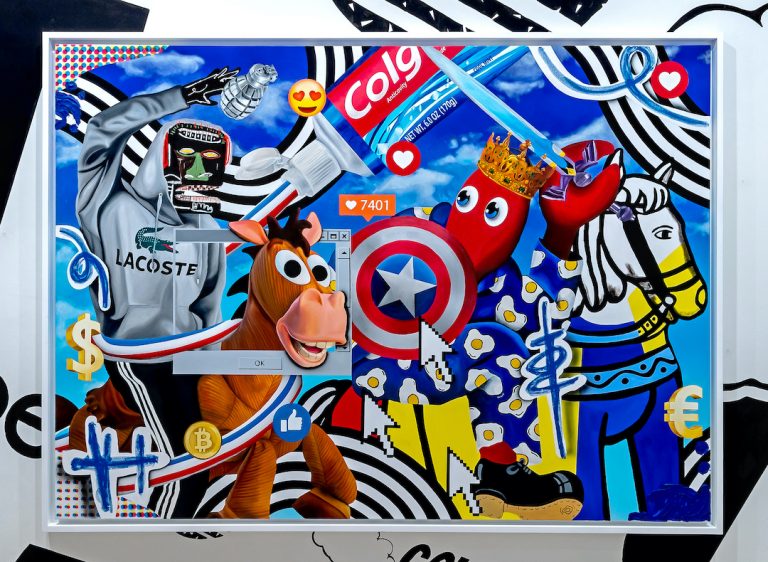 "We live in a world of ultra pop saturation, a sort of mega pop world where mass intake of Instagram and social media imagery merges with artistic memory," says Colbert as he describes his practice which draws inspiration from a variety of moments related to the creation and success of pop art.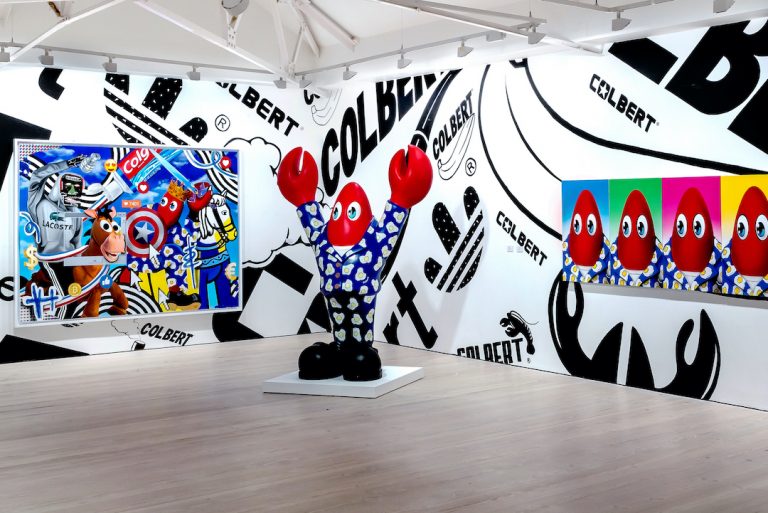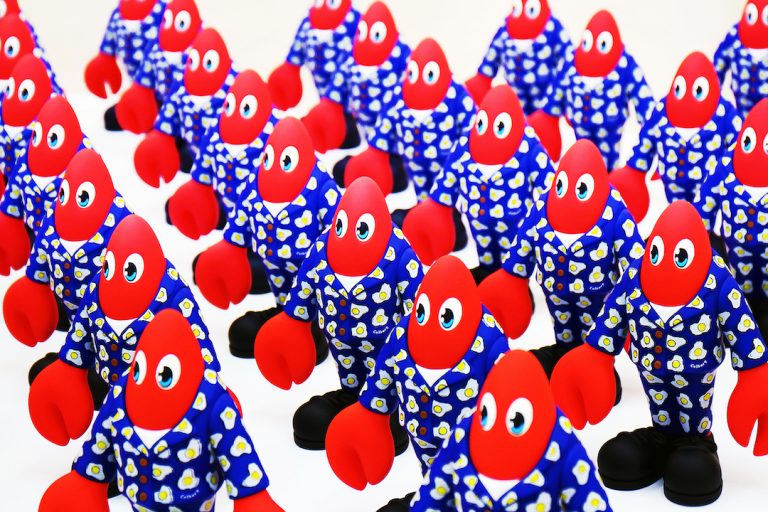 Everything from the porcelain urinal of dadaist Marcel Duchamp and the colour blocking by Piet Mondrian all the way to the works of the father of pop art Andy Warhol and his peers Roy Lichtenstein and James Rosenquist – it all sits insides Philip Colbert's imaginary Tumblr scrapbook that's made for reblogs.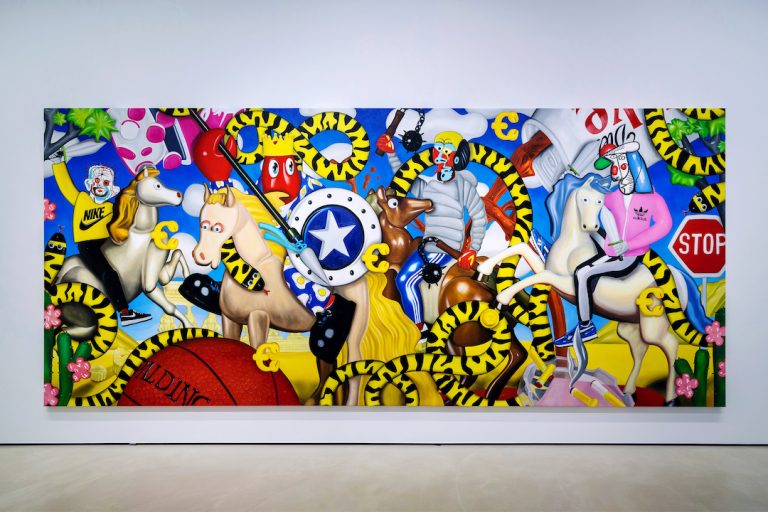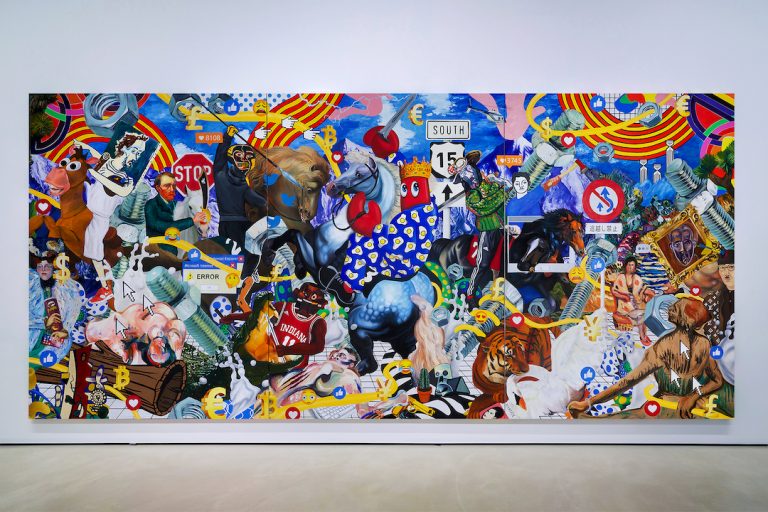 "I am interested in art of the everyday. I am inspired by everyday symbols that can unlock profound meaning, In addition to painting, I want to wallpaper my life with these ideas and symbols, from my suits, cars and interiors."
For me, life and living is the ultimate essence of art.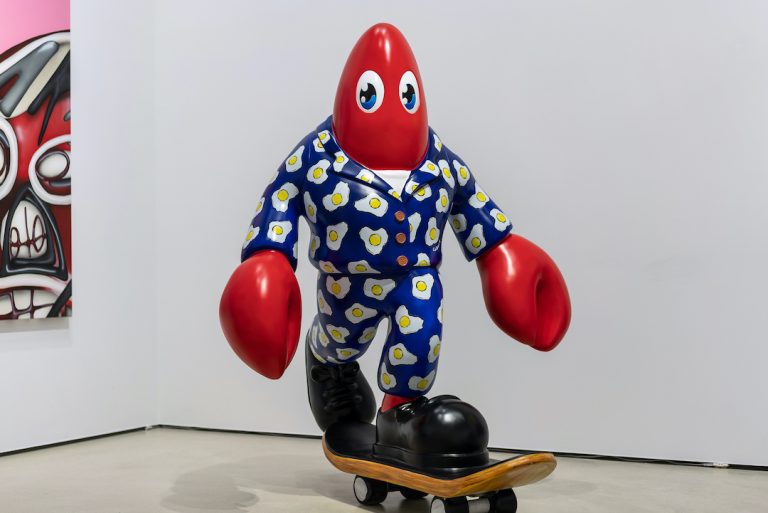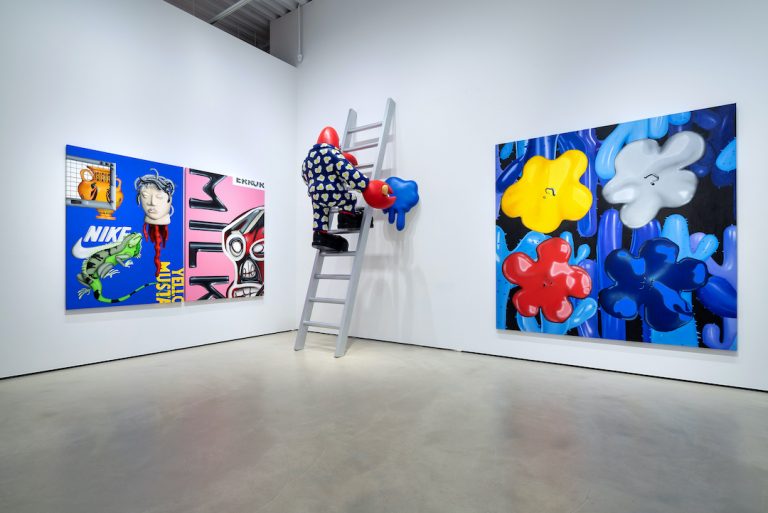 Colbert's sculptural work includes his infamous wearable artworks, such as the "Urinal Dress, Meat Dress & Washing Machine Dress ". Many of which are in important public and private collections worldwide.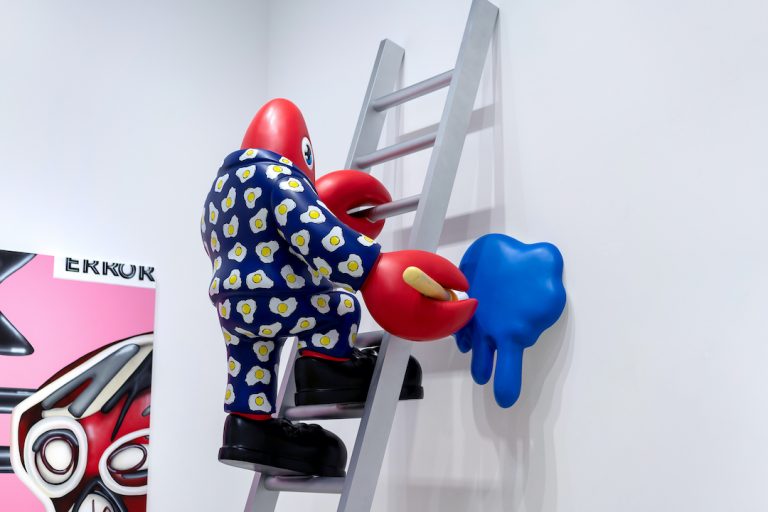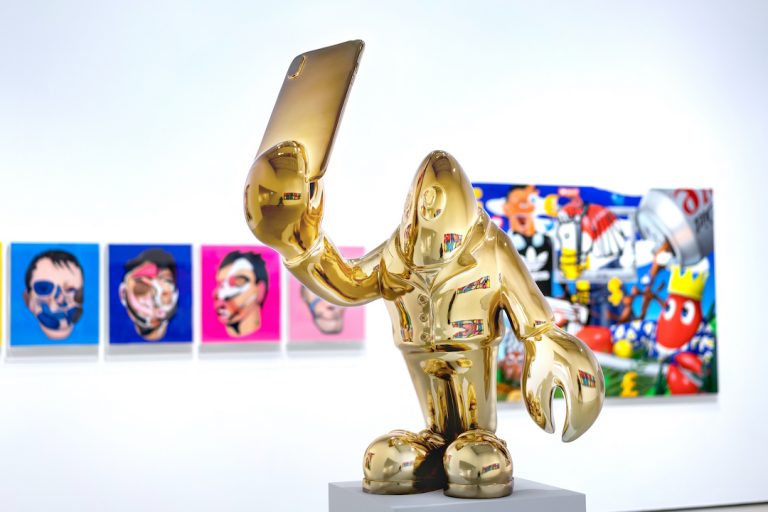 "WAVELENGTH: Neo Golden Age" will be held at the Modern Art Museum (MAM) from November 8th, 2020 to March 14, 2021. The exhibition will be jointly presented by British Neo-Pop artist Philip Colbert and Canadian street artist Trevor Andrew in the form of a "duo solo exhibition".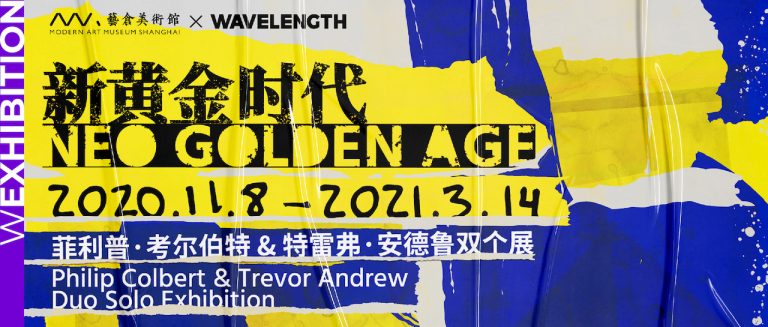 WAVELENGTH: Neo Golden Age
Philip Colbert: Lobster Land
Trevor Andrew: The Real Big Deal
Date: 8 November 2020 – 14 March 2021
Time: 10.00 – 18.00 Closed on Monday
Venue: Modern Art Museum Shanghai (4777 Binjiang Avenue, Pudong New Area, Shanghai)
VIP Preview / Opening Party: 7 November 2020 10.00 – 22.00
Past Exhibtions:
2019 "Lobster Land", Multimedia Art Museum, Moscow, Russia
2019 "WAVELENGTH: Made in Illusion", Artron Art Museum, Shenzhen, China
2019 "Lobster Land", Gallery Simon, Seoul, Korea
2019 "Hunt Paintings", Sattchi Gallery, Los Angeles, USA
Discuss in Kanban. Welcome to search "艺廊网", "artthat" and follow us on WeChat and Weibo.
Now join ArtThat Elites Club, then re-create with artists and take silk-screen handwork home!