He is internationally known for his raw DIY aesthetic and pop art sensibility. His visual language is rooted in punk and skate culture of the 1990's that has adapted for our current state of media saturation. Trevor Andrew, a.k.a. Gucci Ghost, is a multi-disciplinary artist.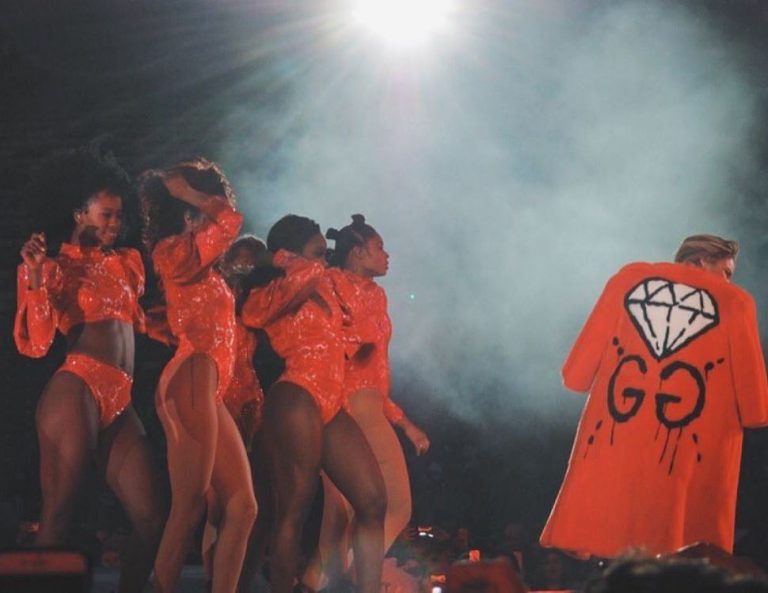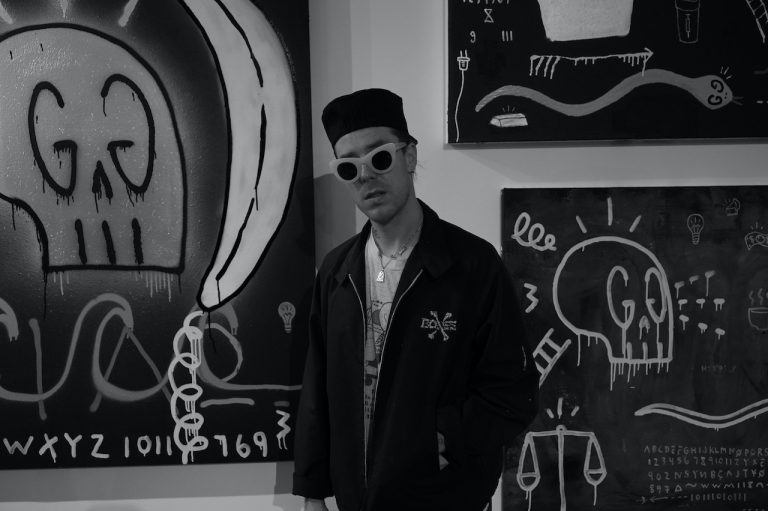 Andrew's work critiques and explores contemporary socio-economic structures, specifically regarding popular consumerism. He brings to the foreground questions regarding "real" vs. "its perception": "real" vs. "luxury".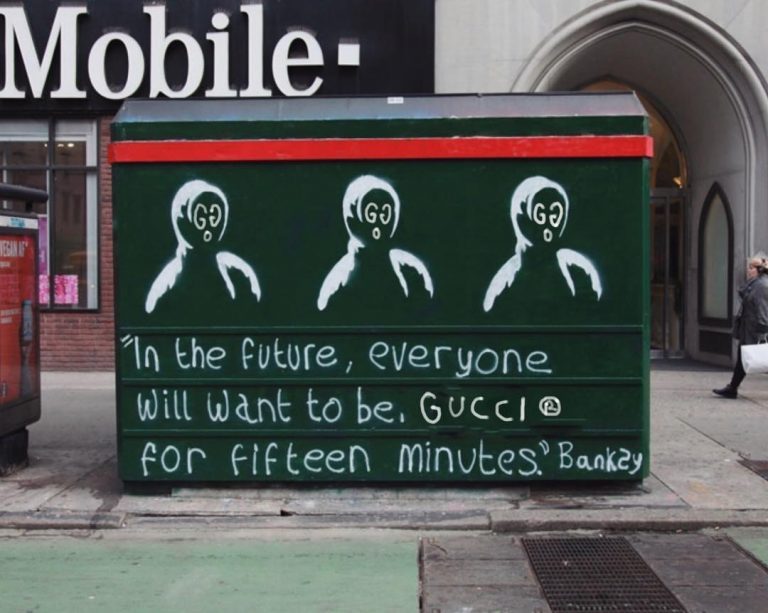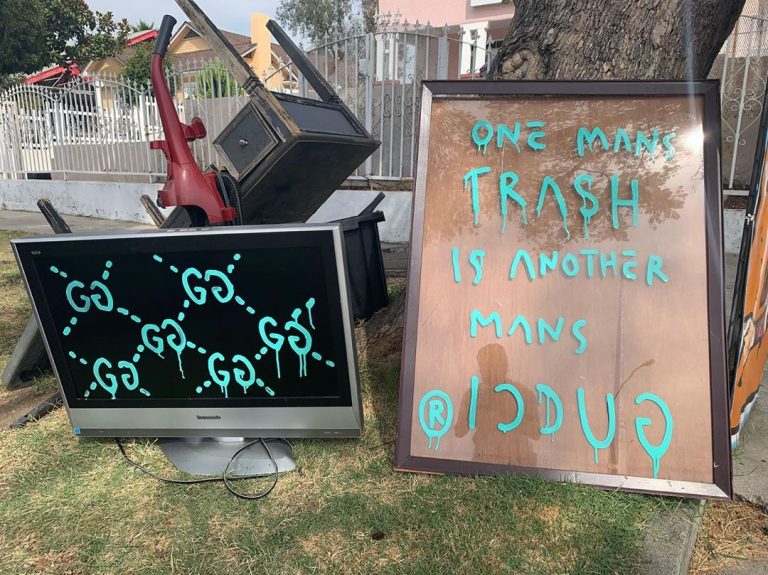 In 2013, Andrew created a graffiti persona appropriating and reimagining the iconic Gucci logo, of the famed fashion house. He drew his version of the luxury brand's signature on discarded objects and clothing. In the repurposing of these banal items he usurped the power of the brand identity.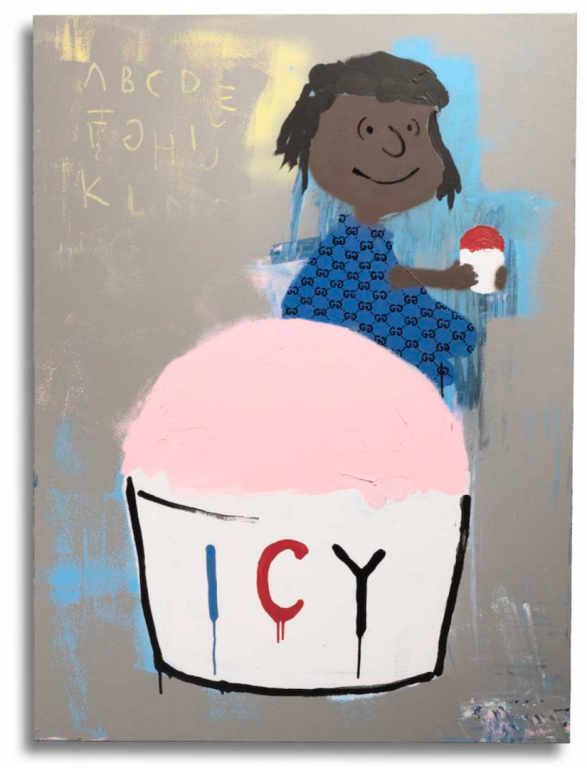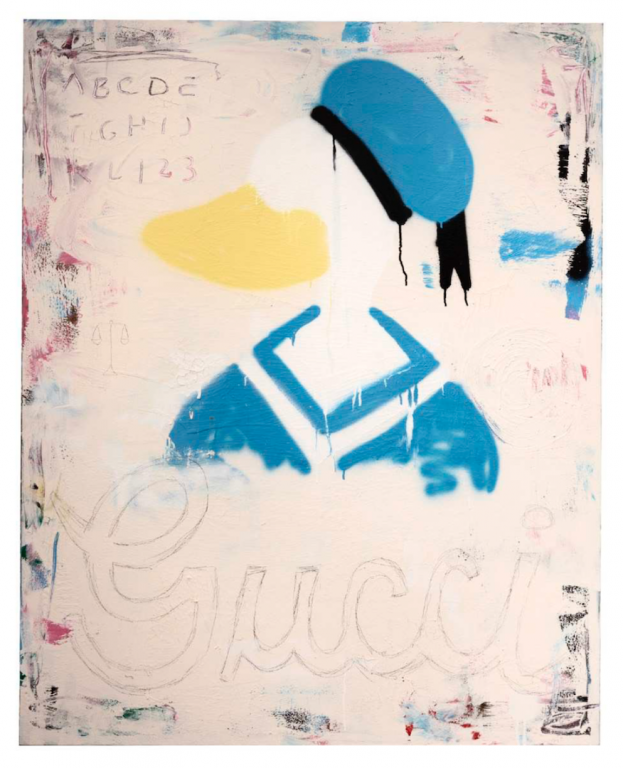 This seminal body of work quickly garnered a substantial attention including that of Gucci's creative director Alessandro Michele. In 2016, Michele had the radical idea to collaborate with Andrew on designs and commission a customized collection. This successful partnership has given the artist the recognition to secure various collaborations and continue his relationship with Gucci.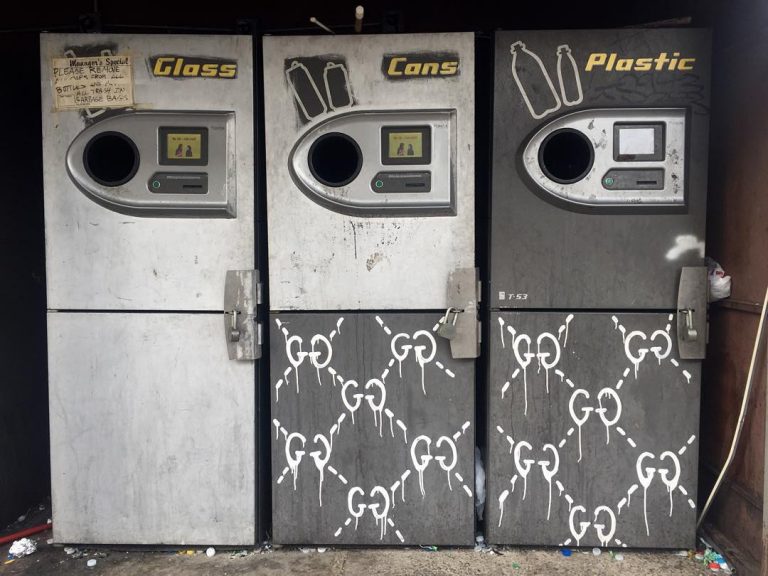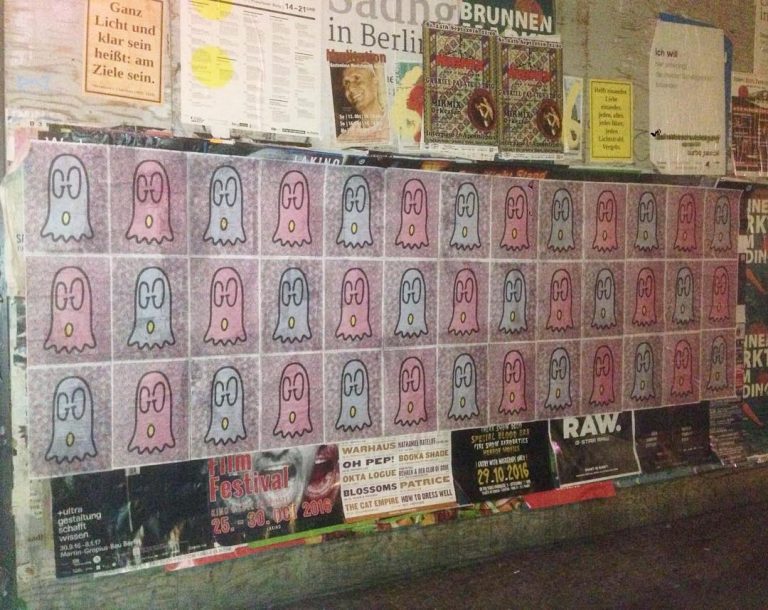 Emerging from a sports background in which an athlete as an artist is a performer. Performance and endurance is the root of athleticism. As so too does this penchant for performance endurance translate to a prolific artistic practice.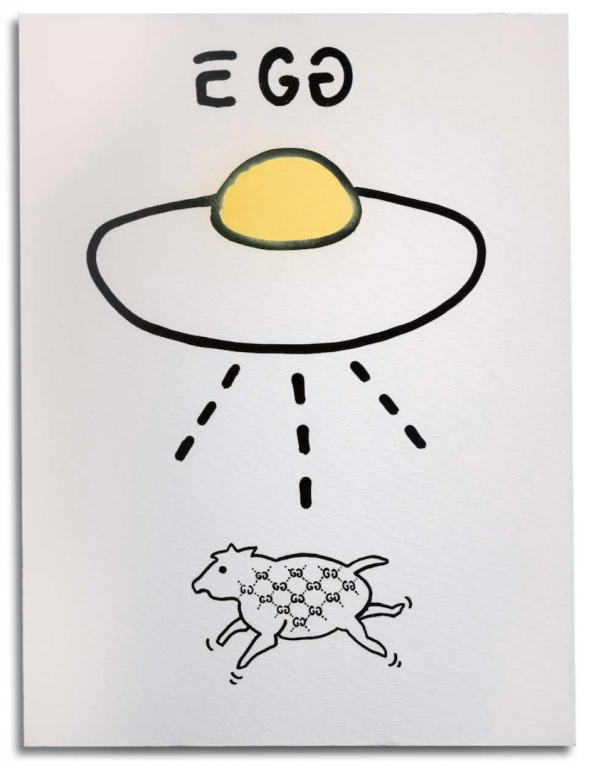 The aesthetic and culture of skate, graffiti and street environment informed Andrew educating his specific visual language. His self-developed semiotics became the content from which a platform for his artwork, music and film was built.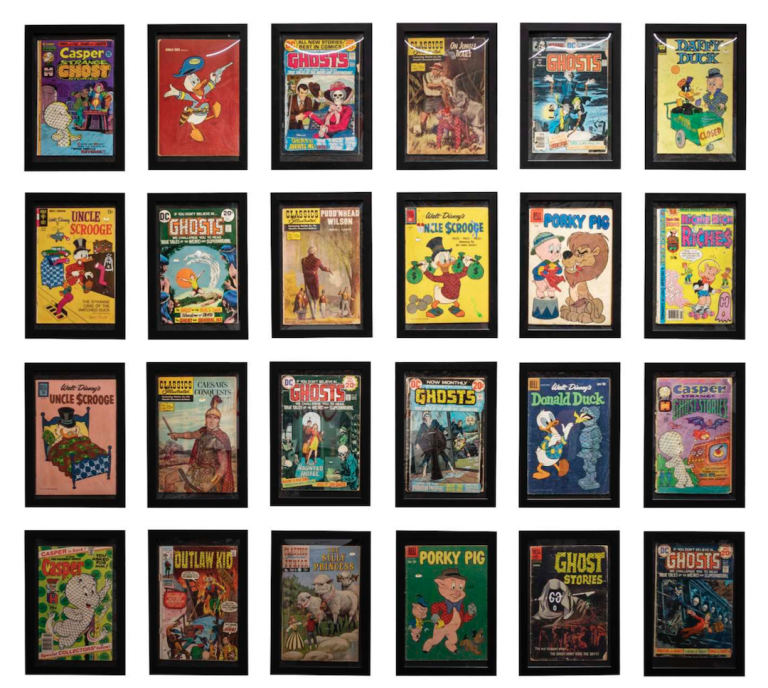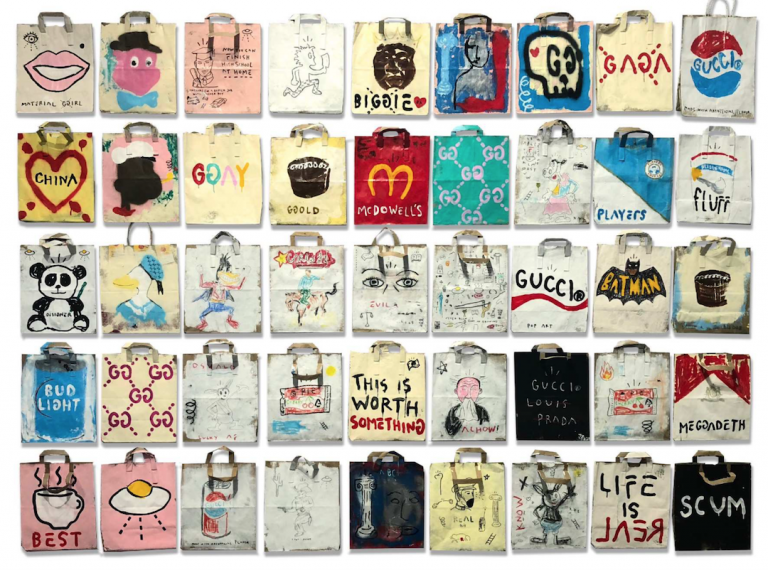 Other examples of Andrew's creative work has been executed in a variety of media, disciplines, and platforms including making album art for musicians and capsule collections for a variety of brands.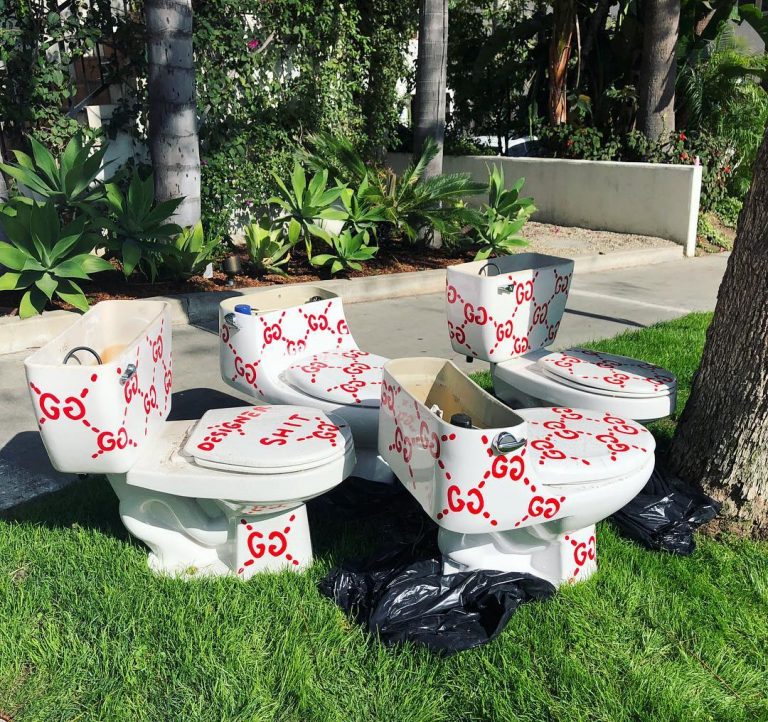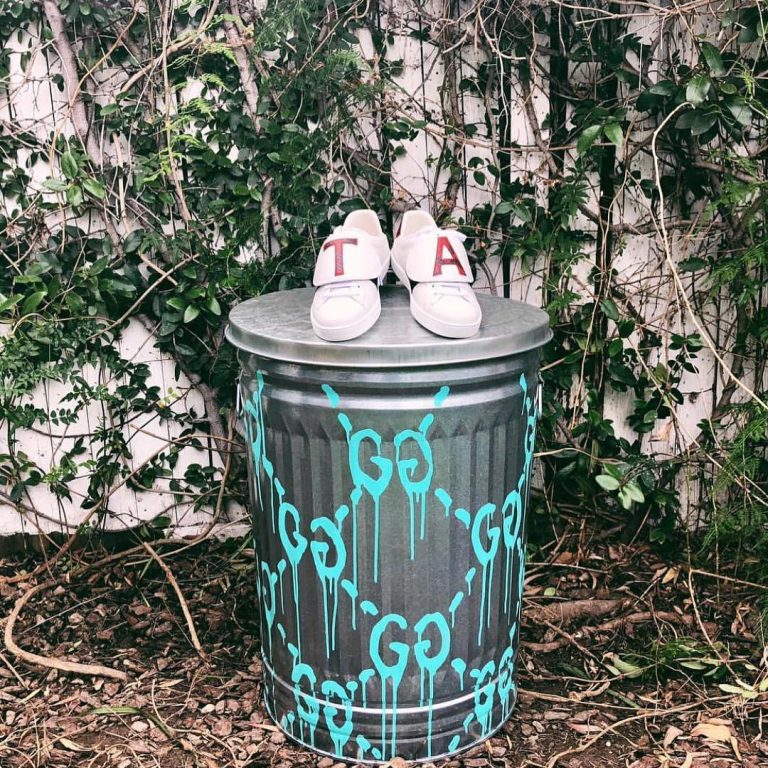 Andrew is also the co-creator with Drew Toonz of an animation project, No Work City, in which the two main characters "Trouble Andrew" and "Emo Cat" are based on the duo's alter egos.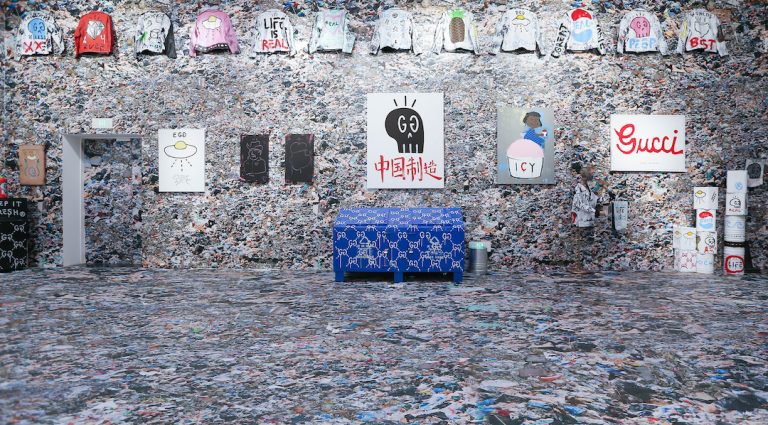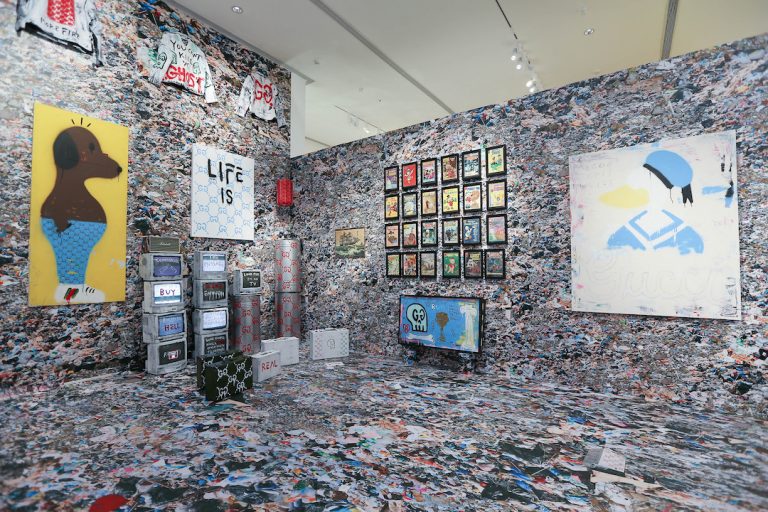 Trevor's fine art has been exhibited at galleries around the world including Deitch Projects – New York, Maccarone Gallery – Los Angeles and Powerlong Museum, Shanghai.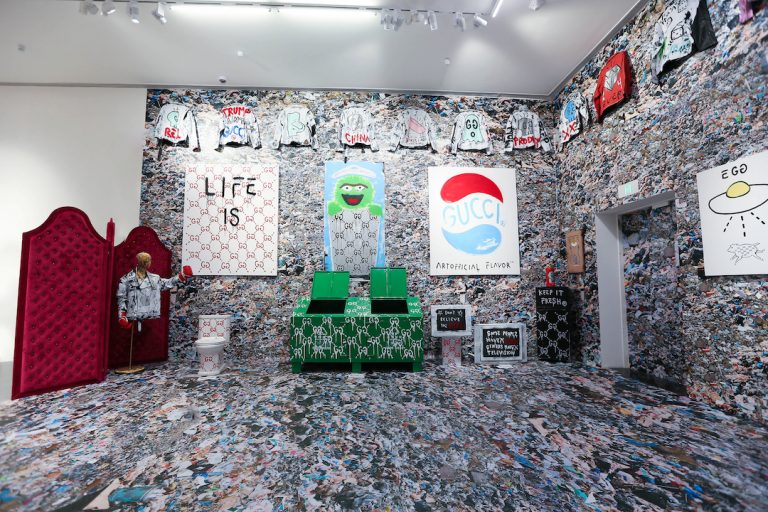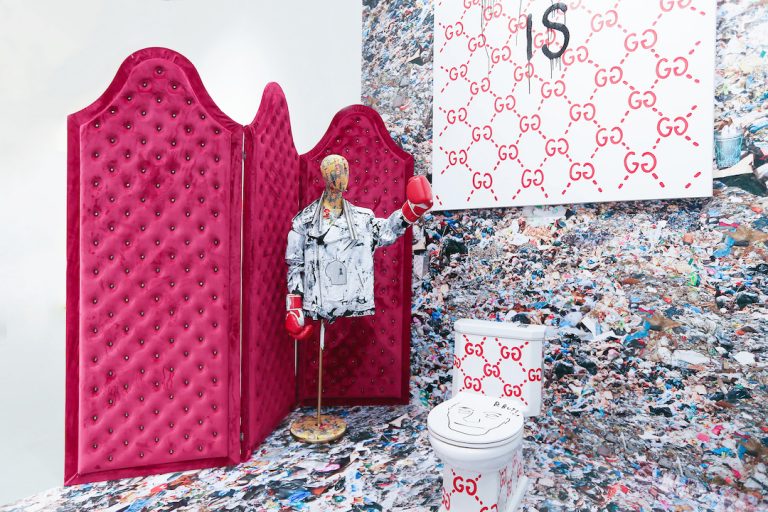 "WAVELENGTH: Neo Golden Age" will be held at the Modern Art Museum (MAM) from November 8th, 2020 to March 14, 2021. The exhibition will be jointly presented by British Neo-Pop artist Philip Colbert and Canadian street artist Trevor Andrew in the form of a "duo solo exhibition".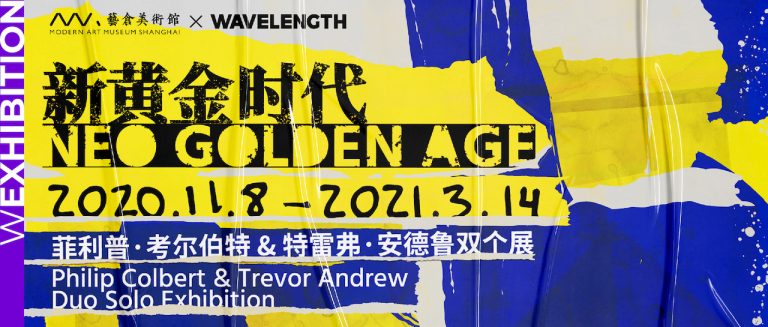 WAVELENGTH: Neo Golden Age
Philip Colbert: Lobster Land
Trevor Andrew: The Real Big Deal
Date: 8 November 2020 – 14 March 2021
Time: 10.00 – 18.00 Closed on Monday
Venue: Modern Art Museum Shanghai (4777 Binjiang Avenue, Pudong New Area, Shanghai)
VIP Preview / Opening Party: 7 November 2020 10.00 – 22.00
Past Exhibtions:
2019 "Lobster Land", Multimedia Art Museum, Moscow, Russia
2019 "WAVELENGTH: Made in Illusion", Artron Art Museum, Shenzhen, China
2019 "Lobster Land", Gallery Simon, Seoul, Korea
2019 "Hunt Paintings", Sattchi Gallery, Los Angeles, USA
Past Exhibtions:
2019 "WAVELENGTH: Made in Illusion", Artron Art Museum, Shenzhen, China
2019 "Comics & Nonsense", HVW8 Art + Design Gallery, Los Angeles, USA
2018 "WAVELENGTH: RE-SET", Powerlong Museum, Shanghai, China
2017 "THE REAL BUY", MILK Gallery, New York, USA
Discuss in Kanban. Welcome to search "艺廊网", "artthat" and follow us on WeChat and Weibo.
Now join ArtThat Elites Club, then re-create with artists and take silk-screen handwork home!