The City decided to repurpose the outdated China Town Mall, and MVRDV B.V., a Rotterdam-based architecture studio, proposed a solution responding to the city's need for more public space and which could reconnect it with the canal and harbour. While most of the mall was demolished above ground, the basement car park has been turned into a shallow lagoon which visitors can enjoy all year round.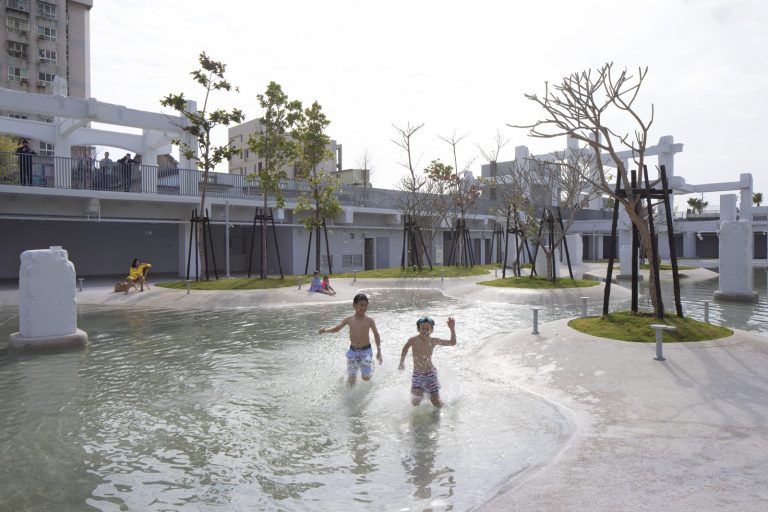 Children and adults alike can wade and bathe as they please in the lagoon. The water level, ranging from knee- to ankle-deep, changes with the seasons and a misting system has been installed throughout the facility for cooling in summer. Trees and flowerbeds are planted around the water here and are gradually growing into a lush urban garden. Music, dance and open-air movies are popular with the residents.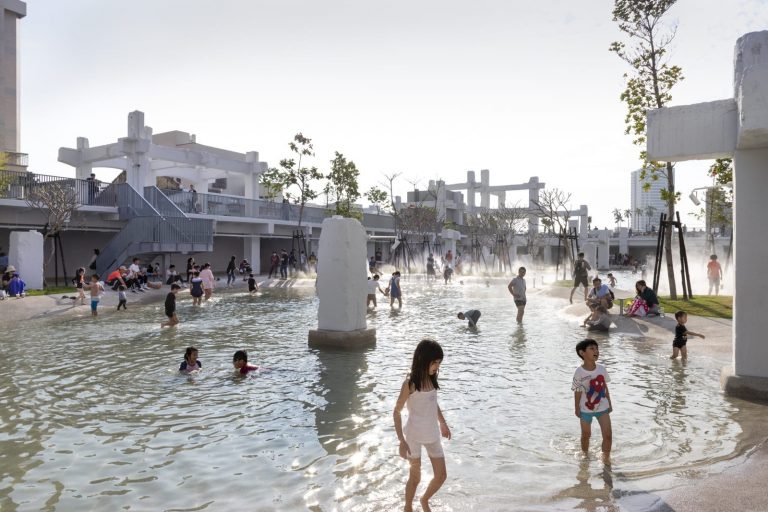 DFA Design for Asia Awards 2020 | Grand Award: A Downtown Oasis
MVRDV B.V.
Discuss in Kanban.
Join ArtThat eLite Club & Create your art style now, start Quick Order from $29 and customize hanging scroll prints from your own photos, illustrations from top artists in the world, and also famous paintings from museums.