By Timestamp Your Works On The Blockchain and under our copyright protection, ArtThat is dedicated to act as a platform for artists to unleash their potentials by displaying their distinct and novel artwork in front of the public.
Over the last few decades, artists working with ceramics have begun to push the medium in dramatic new directions, producing wildly innovative sculptures with a craft that's existed almost as long as human civilization itself.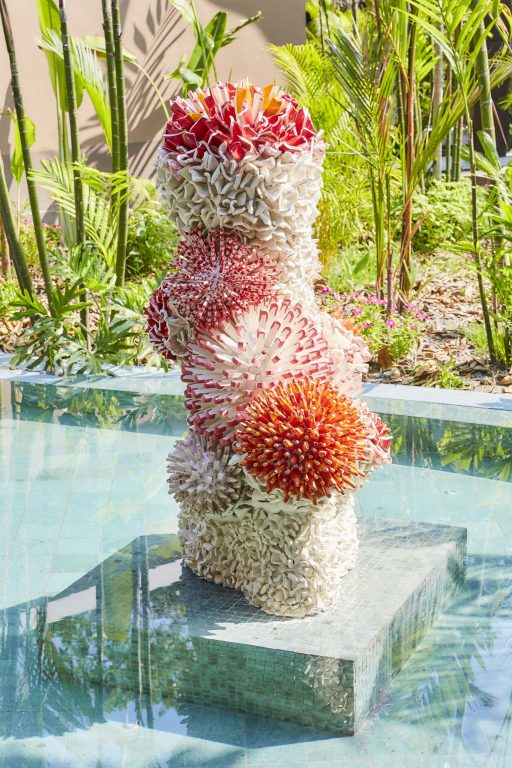 No longer satisfied with traditional decorative vases or functional objects, these artists have embraced a wide variety of refreshing approaches that incorporate humor, environmental awareness, and an array of unusual techniques.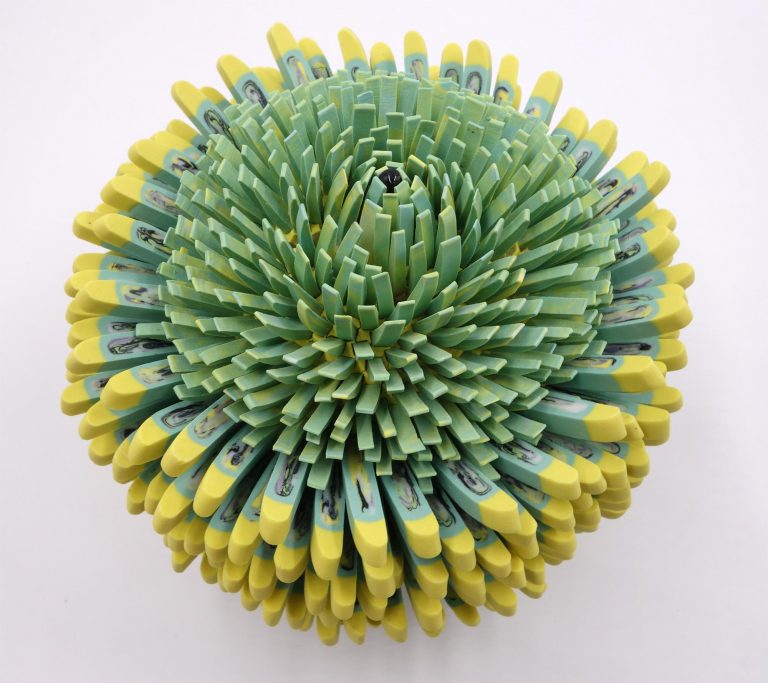 From her Baltimore studio, Israeli artist Zemer Peled explores both the beauty and brutality of nature with sculptures constructed from ceramic shards.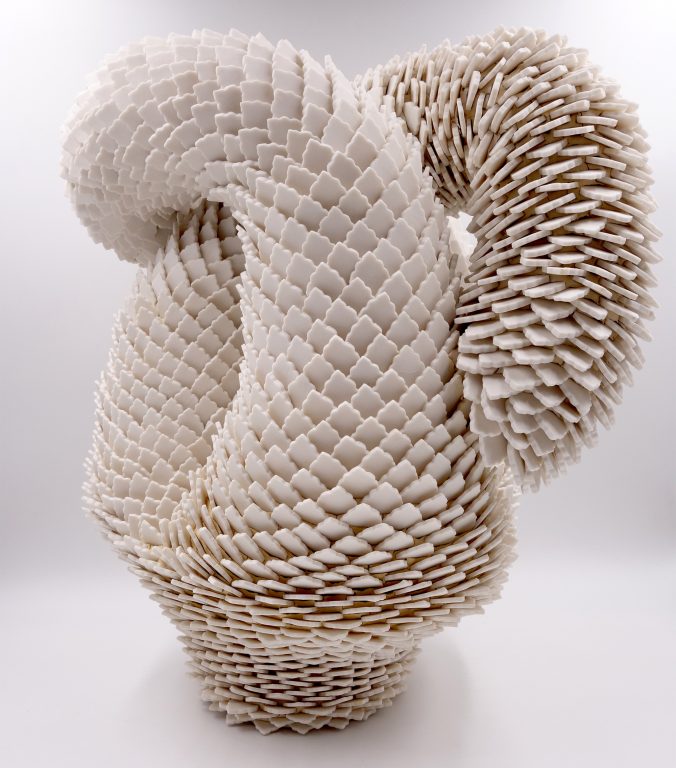 The pieces billow and bloom like flowers or sea creatures, taking color from Peled's use of blue cobalt found in designs and landscapes used in traditional Japanese pottery.
"The forms are never static; the visual dance of sharp ceramic parts conveys a sense of constant movement."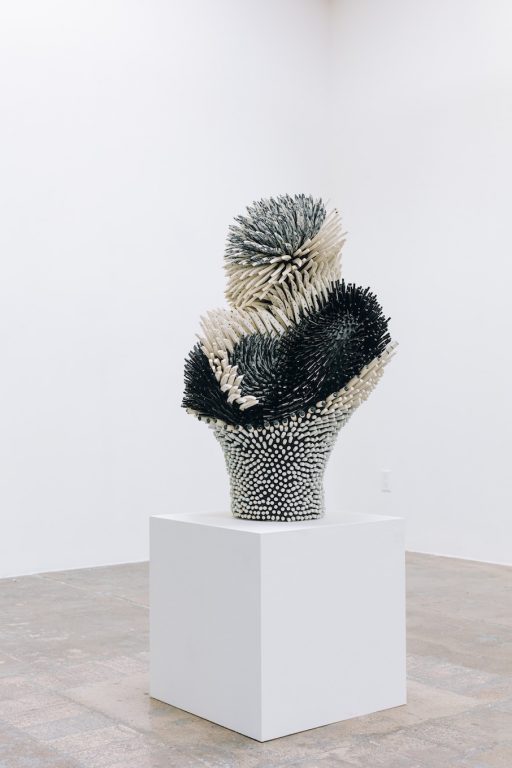 The works change depending on one's stance, at once looking as if they are made with soft feathers or sharp spines. In either circumstance the pieces reflect the natural world, imitating swirling wind patterns or rolling planes of grass.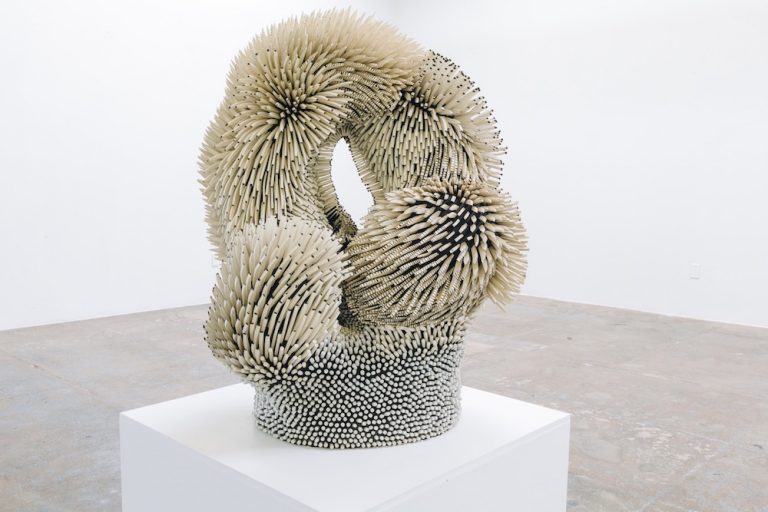 Like a murmuration of starlings, the sculptures appear to shift shapes as you move around them.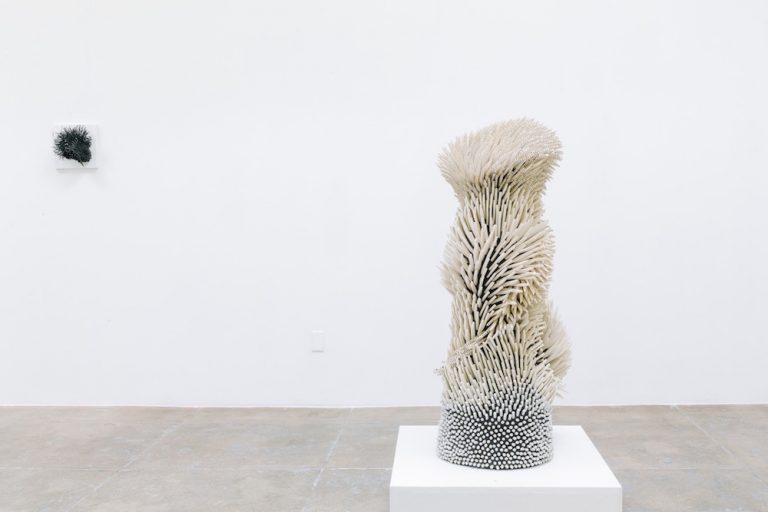 All images © Zemer Peled, shared with permission
Over a hundred artists have been cooperating with ArtThat. In short, artist only need to Submit Your Works and enjoy his or her own passive income.
Discuss in Kanban. Welcome to search "艺廊网", "artthat" and follow us on WeChat and Weibo.
Now join ArtThat Elites Club, then re-create with artists and take silk-screen handwork home!