"I was fascinated by the thought of folding space," Katharina Grosse once said. Her latest installation transcends the boundaries of the Hamburger Bahnhof – Museum für Gegenwart as it erupts into a sprawling kaleidoscope. From varicolored surges inside to the vast paintings on the ground and nearby outdoor walls, "It Wasn't Us" is an expansive artwork on the site of a former railway building.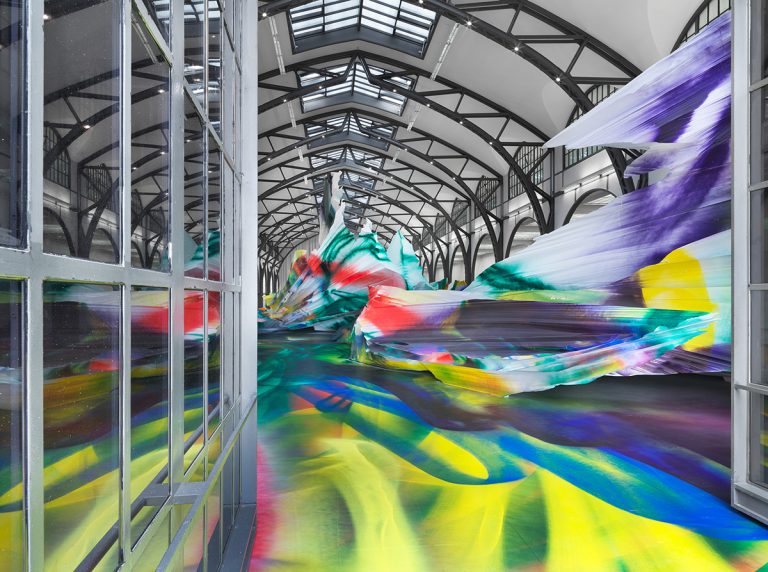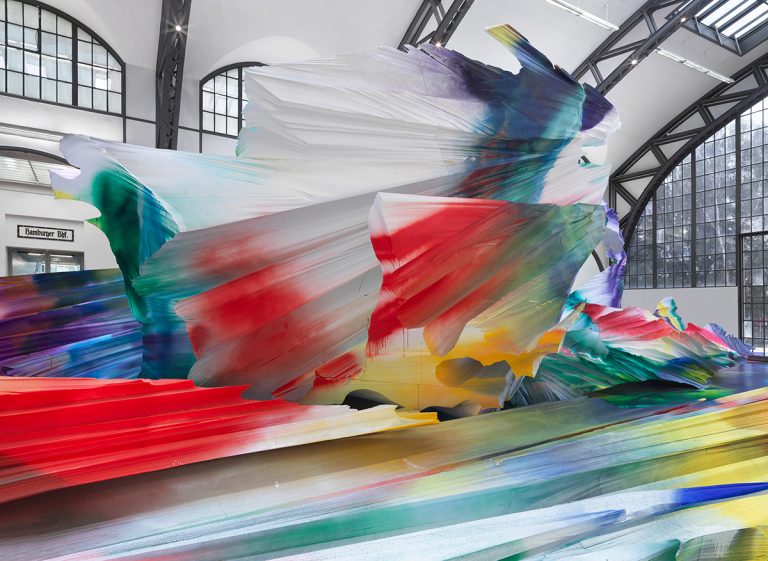 As visitors walk throughout the work, the abstract forms swell in various directions, creating a new visual at each angle. "I painted my way out of the building," Grosse said about the site-specific project.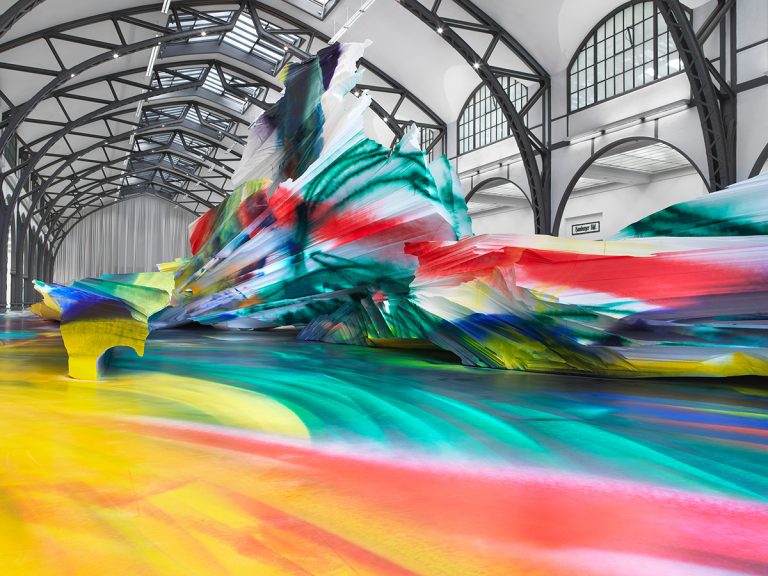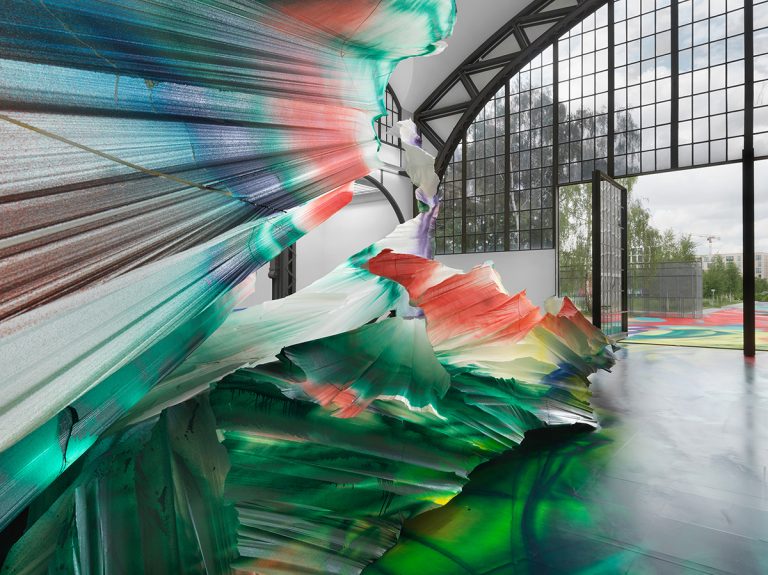 "It Wasn't Us" will be on view at the Berlin museum until October 1, 2021, and if you can't experience it in person, open our Official WeChat Public Account("artthat") to watch the immersive video and interview with the artist. To dive further into Grosse's work, please click here to check out her past works.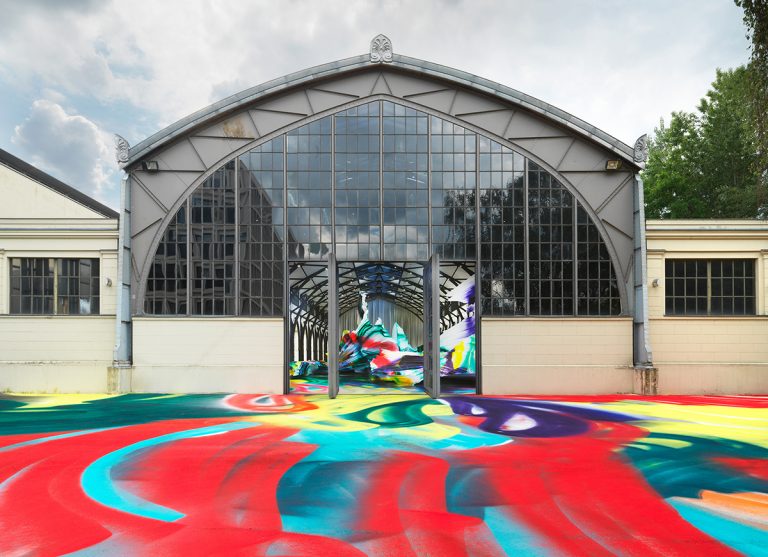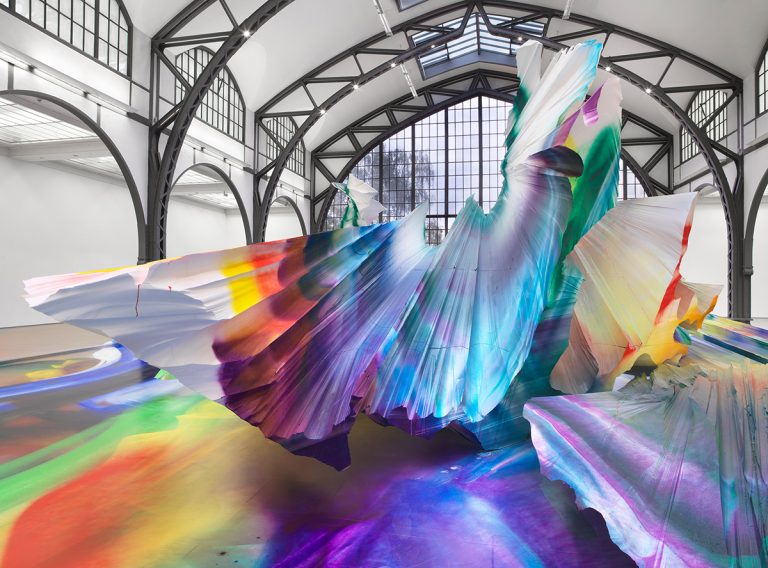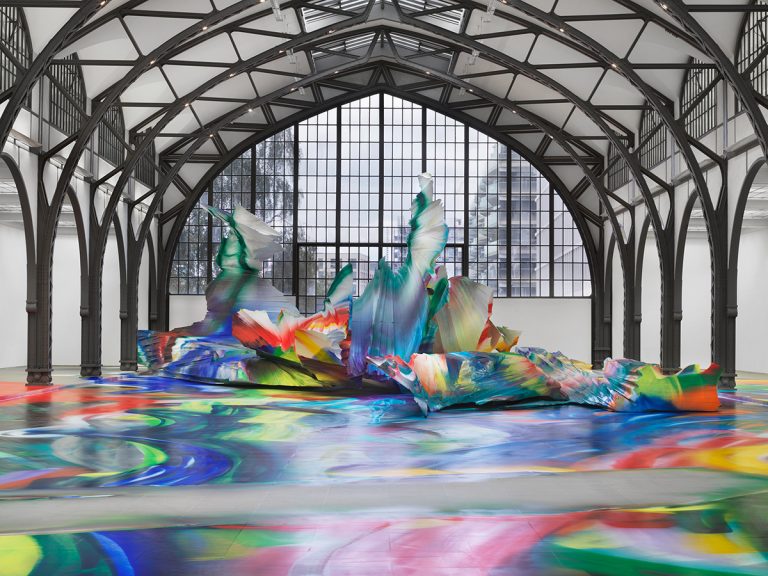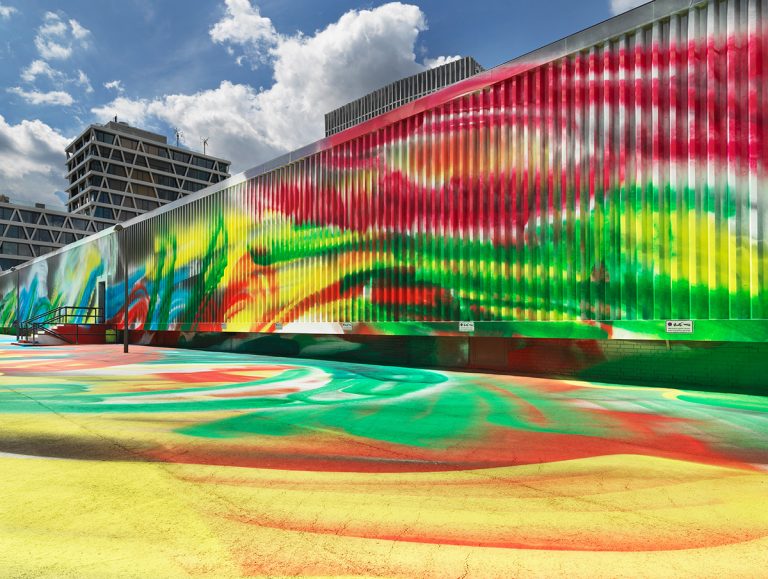 "It Wasn't Us" (2020), Hamburger Bahnhof – Museum für Gegenwart. All images © Katharina Grosse, VG Bild-Kunst, Bonn 202o. Photos by Jens Ziehe
The mission of ArtThat Now is to make accessible the art history of our time. We do all of the uploading and maintenance for you:
• Featured on our bilingual website
• Recommended on Flipboard
• Featured in our eNewsletters *
• Featured in our Official Public Accounts *
Timestamp On The Blockchain *
Discuss in Kanban. Scan the QR-code and join ArtThat Elites Club, then re-create with artists and take silk-screen handwork home!