During the last Milan Design Week 2021, in the heart of Brera neighborhood, the French Maison unveiled "Collections for the Home" with a spectacular installation. Hermès created a magical journey to discover its new home collection.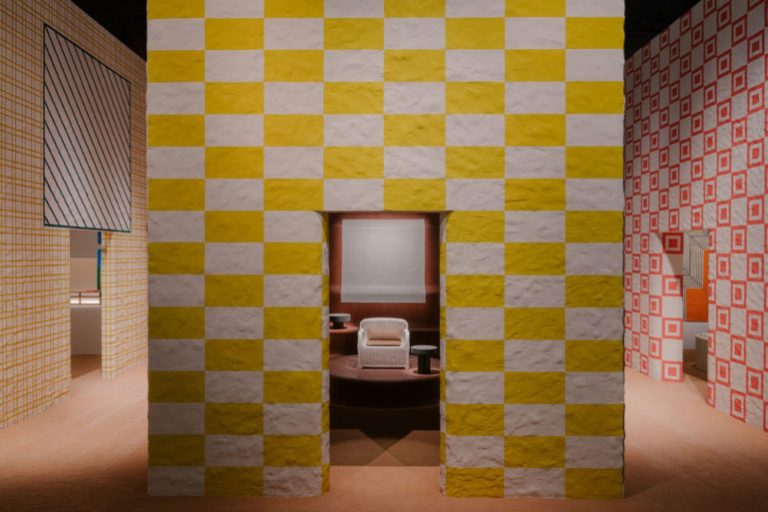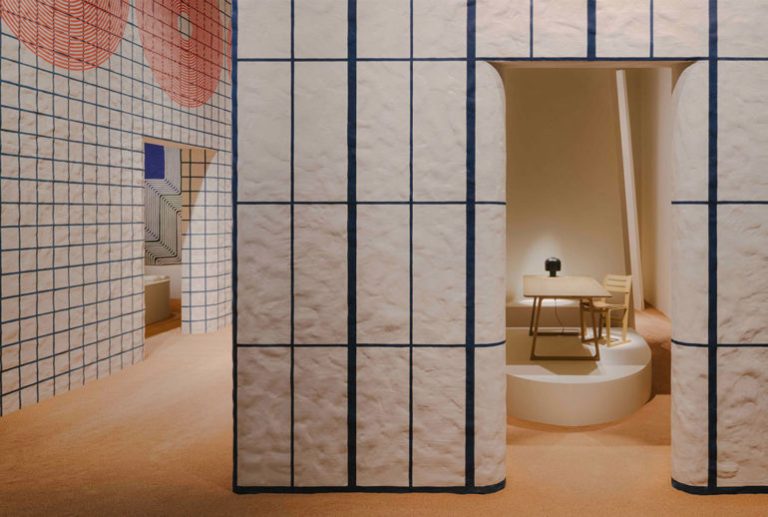 The set up was designed by Charlotte Macaux Perelman, artistic director of Hermès Maison, and Alexis Fabry. The installation consisted of five rooms conceived as closed and squared volumes decorated with an explosion of geometric and colorful patterns.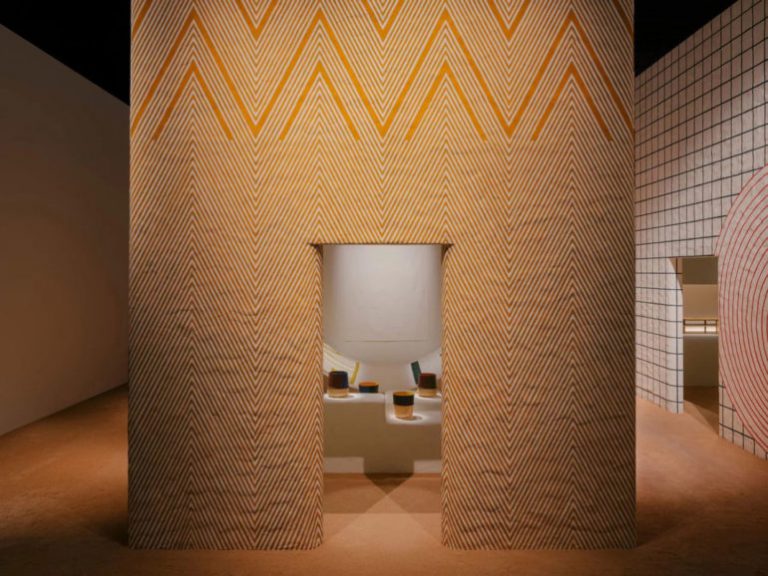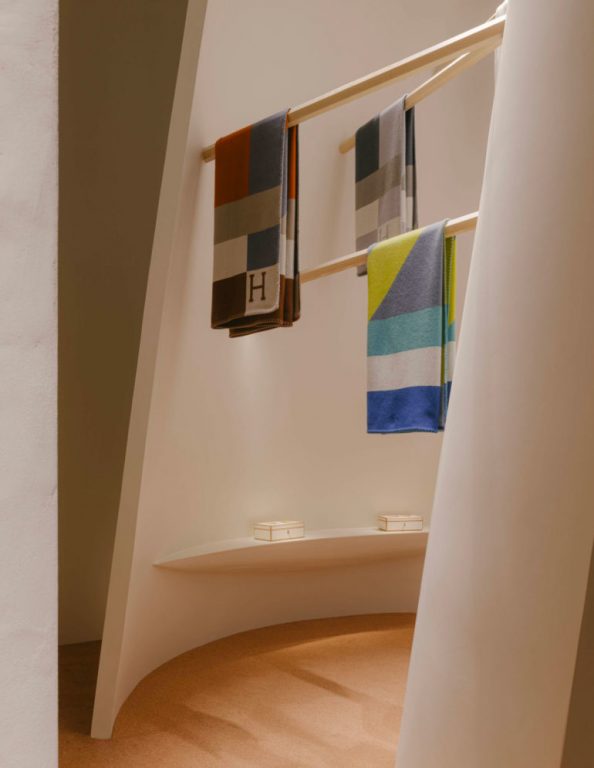 Hand-decorated by young set designers from the Teatro La Scala in Milan, the scenography plays with seriality, alternation of geometric graphics and pure colors.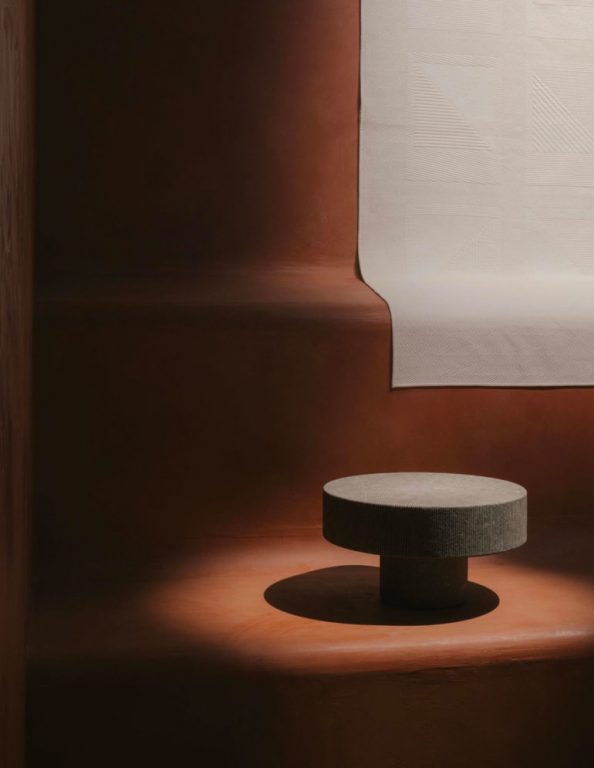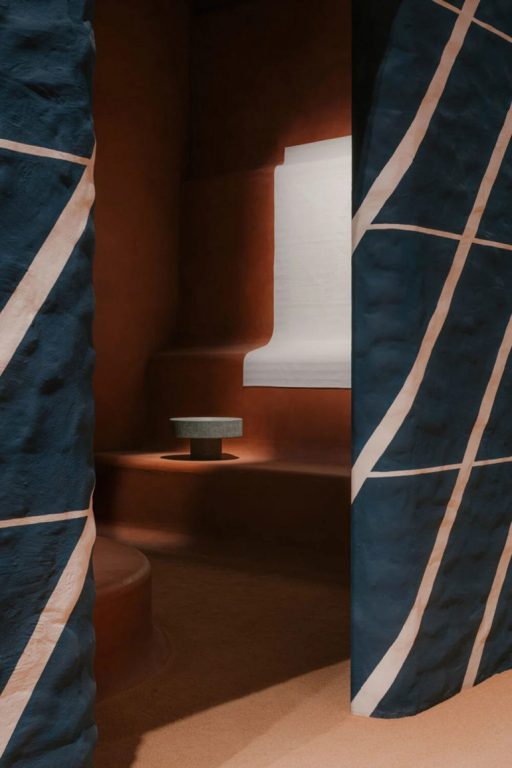 The magical background sound created ad hoc by Mexican composer and sound artist Manuel Rocha Iturbide (together with Antonio Fernandez Ros and Rogelio Sosa) completes the magical setting.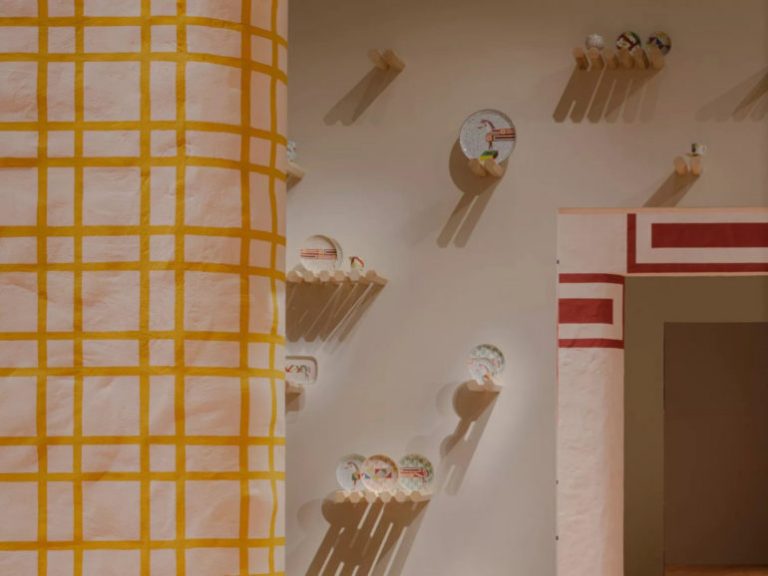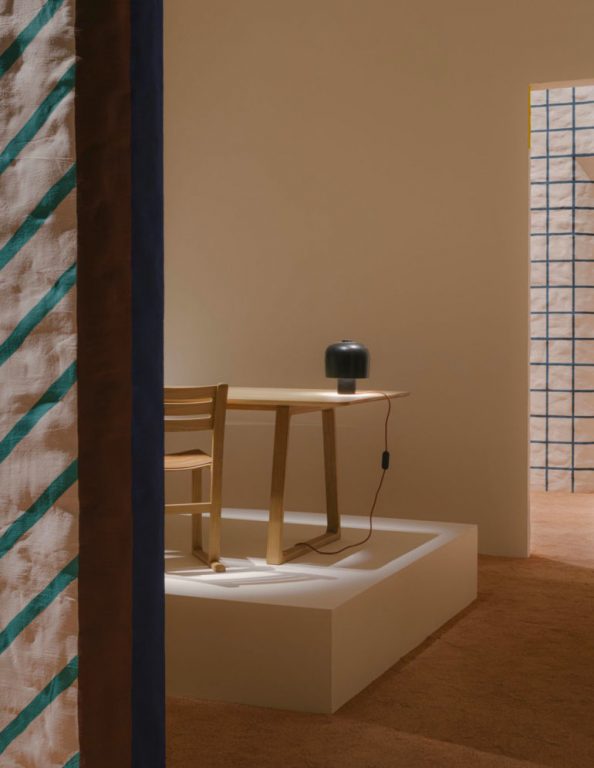 Collections for the Home consists of objects that play with matter, texture and tactility. All the creations on display are designed to be touched and experience the evocative power that comes from raw and natural materials. It goes from the softness of a seat made with paper microfibers to the elegance of white cashmere felt mixed with golden threads to the essentiality of a table carved in stone.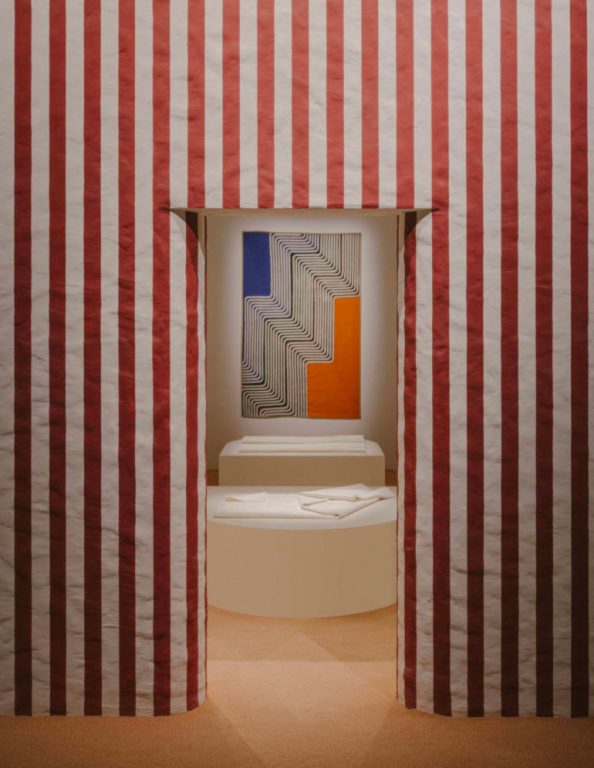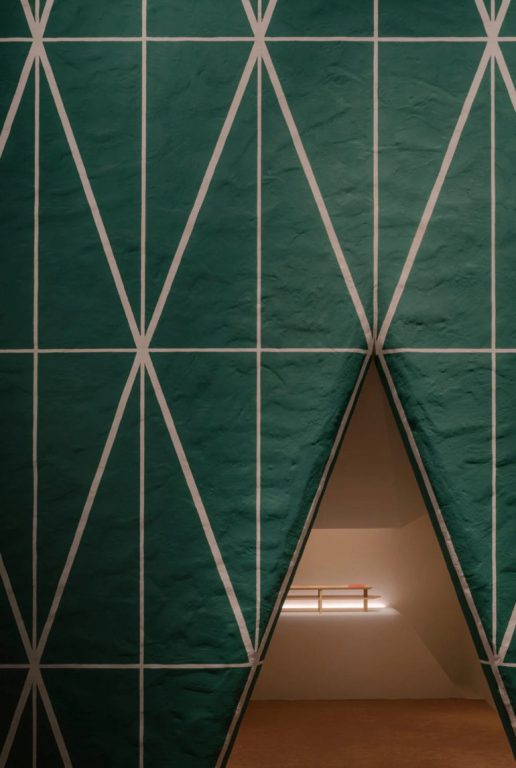 After the months of lockdown, the new home collection of Hermès celebrates the return to concreteness, to materiality, bringing back a sense of tactility.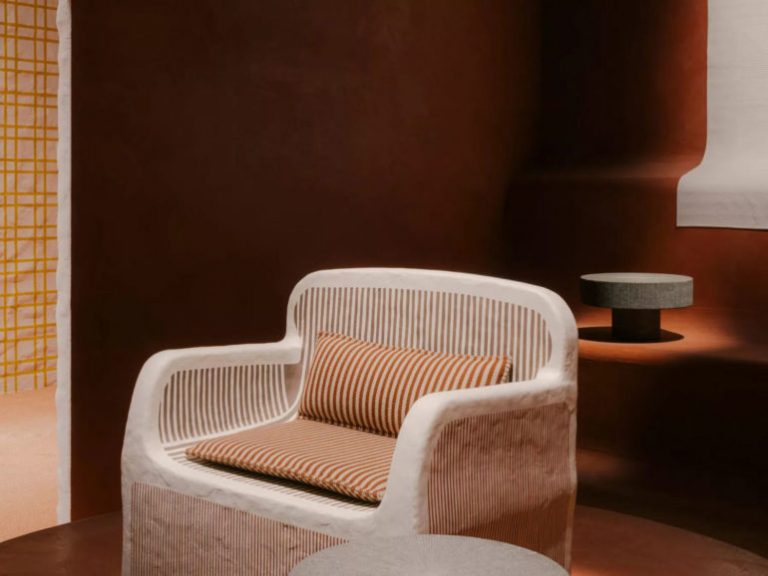 It is a seat with an organic shape and ancestral inspiration designed by Studio Mumbai. The armchair "Sillage d'Hermès" combines traditional craftsmanship and new technologies: the structure is made in wood, while the coating is a new compound based on cellulose microfibers.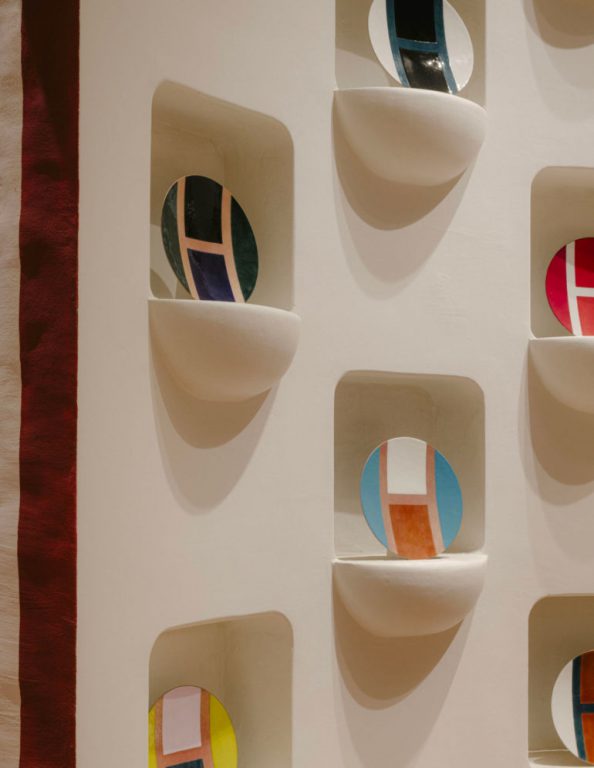 The Sialk centerpieces, made from a sheet of copper and dyed with enamels applied with stencils, represent an authentic technical feat. Multiple laying and firing times are necessary to create these unique pieces that express, through the fire, a great richness of textures and contrasts in a subtle balance between the fusion of pigments and the raw evidence of the material.
The objects reveal the meticulous work of the craftsman and the inimitable savoir-faire.
Photography by Maxime Verret
Discuss in Kanban. Welcome to search "艺廊网", "artthat" and follow us on WeChat and Weibo.
Now join ArtThat Elites Club, then re-create with artists and take silk-screen handwork home!