An apartment for a young couple of professionals in the art world, designed to integrate some antique furniture, a large library and some works in a cozy and bright container. PCN is a contemporary apartment located in Milan, Italy, designed in 2021 by Plus Ultra Studio.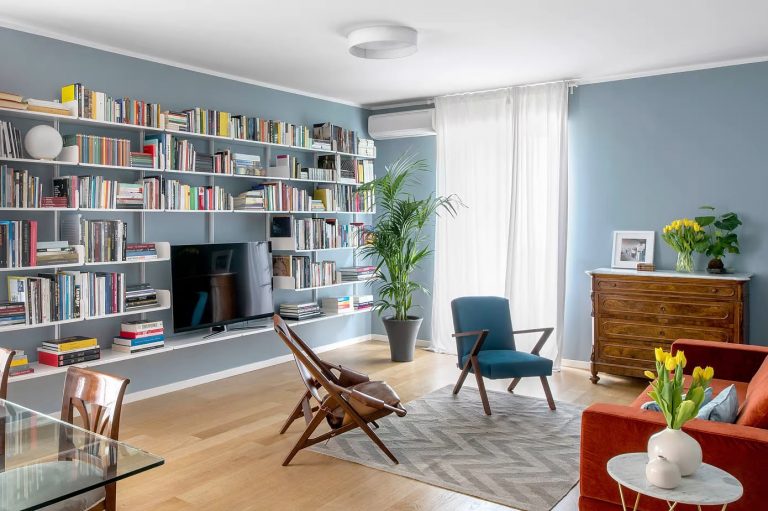 A project that through new colors, furnishings and finishes has completely redefined the atmosphere and perception of space, adding a room but without drastically changing the existing.
The living room, defined by the large bookcase destined to house the owners' vast collection of art books, is characterized by the coexistence of historical furnishings – a chest of drawers and dining chairs – from the family home, some modern antique pieces, such as the 1950s leather armchair and the glass table designed by Carlo Scarpa, and some contemporary furniture and accessories.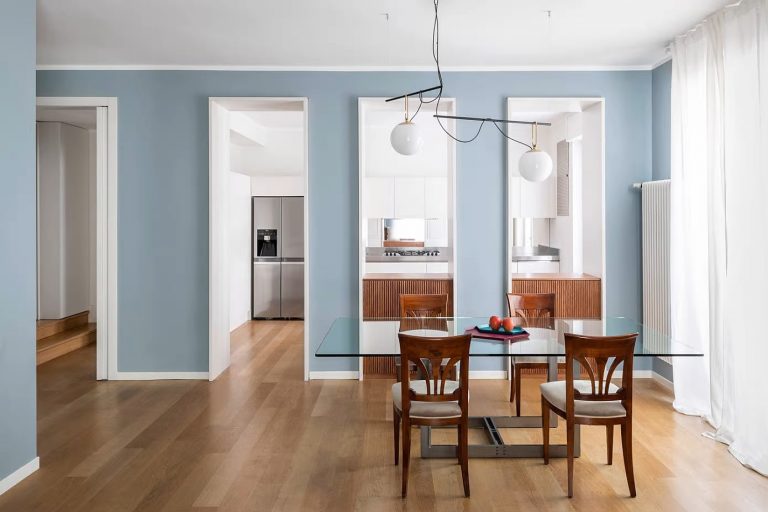 The new color of the walls, a gray-blue, helps to give uniformity to the environment. The bedrooms each feature a specific color scheme and wallpaper that sets the mood.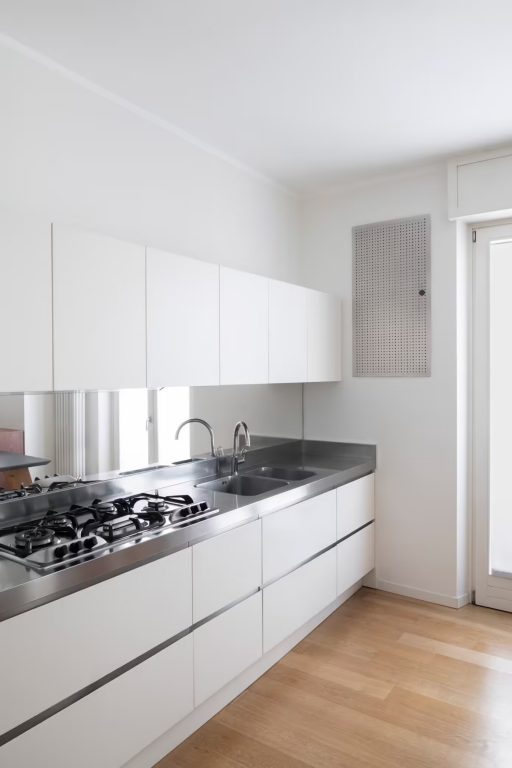 Photography by Federico Villa Studio
C.H.I.C Guide invites exceptional artists, designers, and craft masters to share their insights on life and aesthetics to open up a beautiful eLite life for you.
Discuss in Kanban. Welcome to search "艺廊网", "artthat" and follow us on WeChat and Weibo.
Now join ArtThat Elites Club, then re-create with artists and take silk-screen handwork home!