In the second decade of the 21st century, a number of new art stars born in China are on the rise. Some of them have made their debut in the world, and some are coming to us.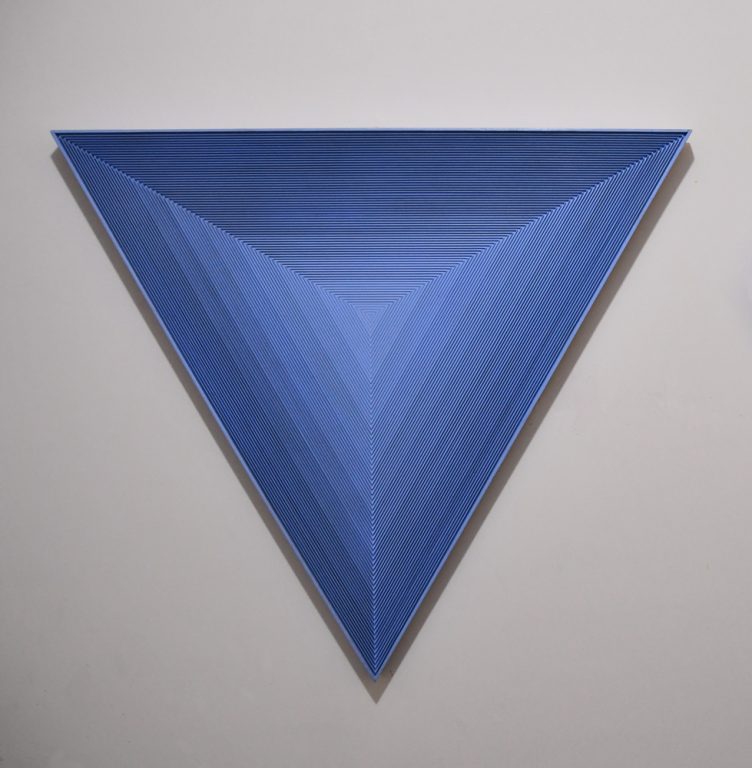 Different from the previous generation, they had an international style as soon as they shot to fame, and they have embedded themselves in the trend of contemporary art in their way. Ge Ziyu is one of them. He came out of rural Anhui. Fortunately, he grew up in this Internet age. When he can look up, he can already see the whole world. When the space and time of art are no longer isolated, the quality of the artist becomes the supporting point of the artwork.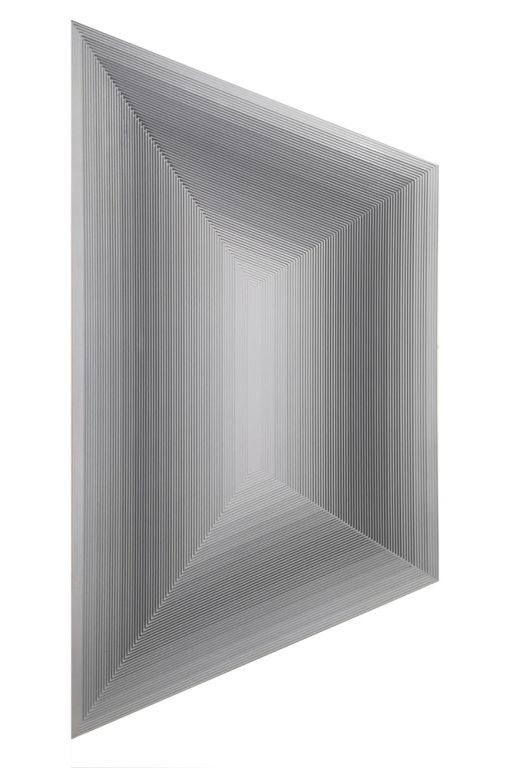 I once said in an article: Today a person's success is the crystallization of comprehensive factors, but persistence, vision, and knowledge structure are indispensable. Before Ge Ziyu came into contact with contemporary art, he already had a considerable skill in traditional calligraphy, which enabled him to calmly sense and explore the true meaning of emptiness. Practicing calligraphy, cultivate a subtle understanding of the priorities between form and material.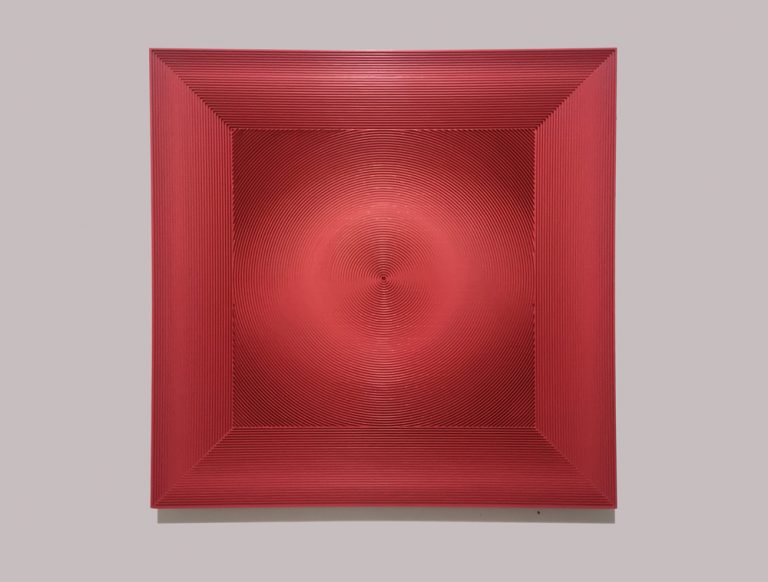 The tranquil profoundness, the spiritual realm of emptiness, calligraphy opened a door for him, as drizzle, nourishing and permeating all aspects of his later works.
Order art is a product of industrialization based on the premise of geometric arithmetic. It is divided into dynamic order and light order. The dynamic order focuses on the crisscross of the movements of some volume; the light order shows the burning degree and depth of the halo. It belongs to cold abstraction. In the Op Art era, the presentation of light was entirely a form of mechanical physics, but for light order works today, what is important is not the dazzling of light, not physical issue, but the emptiness contained in it, in Ge Ziyu's works, the uniqueness lies in the proper use of materials, allowing the medium itself to become a carrier of light and color, light is not an object of depiction, but a physical phenomenon. The light doesn't just stay on a flat surface, it spills on the rows of undulating spaces, and the grooves of different depths, as if the keys of a piano are being pressed, it exudes long-distance harmony at the same time. The subtle transformations between light and shadow, materials and space are intertwined into a soft and elegant melody. In the solemn and quiet halo, there is a kind of clarity that transcends the world.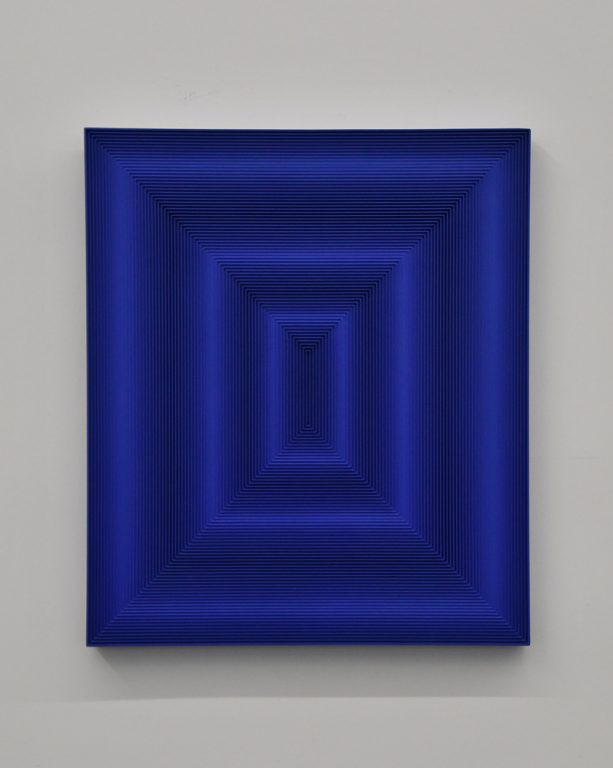 Western culture uses the object to measure space, while Eastern culture uses the heart to measure space. Therefore, Eastern aesthetics emphasizes the spiritual realm, and the realm arises from the heart and is the reflection of the heart.
All of Ge Ziyu's explorations are in pursuit of the inner dimension. He has tried various forms and materials; ink, installation, comprehensive materials, etc., from the vertical and horizontal hot abstraction to the cold abstraction of order, from two-dimensional to three-dimensional space, that all confirm the realm of the emptiness, and finally, he gains insight into the light order of the comprehensive material. When emptiness is the theme, all his works show the artist's " investigation ", light and shadow are the appearances, the medium of presentation, and what the artist shows is the ultimate concern for the endless emptiness.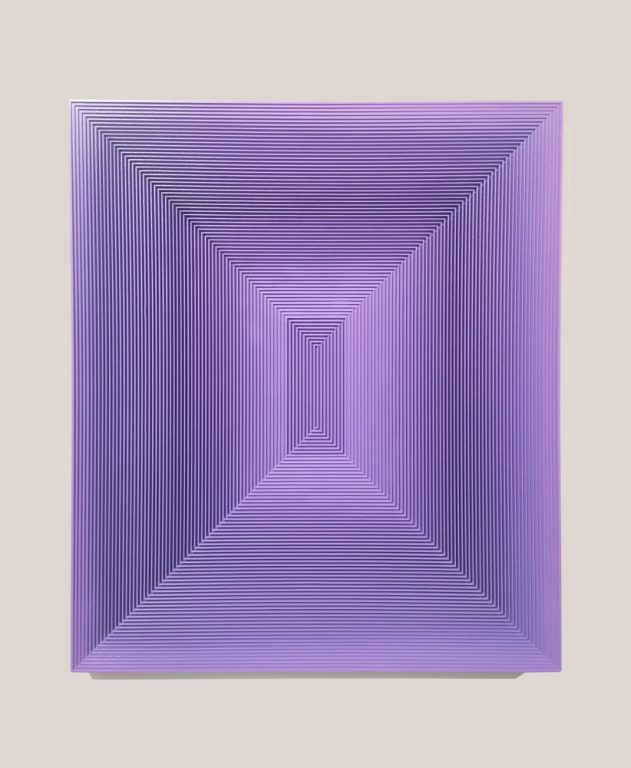 Gouge grooves and draw lines, light and shadow are the boundaries;
Where is the peace of mind, and no action with the phenomenon.
This "phenomenon" is the appearance of his works.
2021.12, The Realm of Non-Action by ZHANG Pingjie, In New York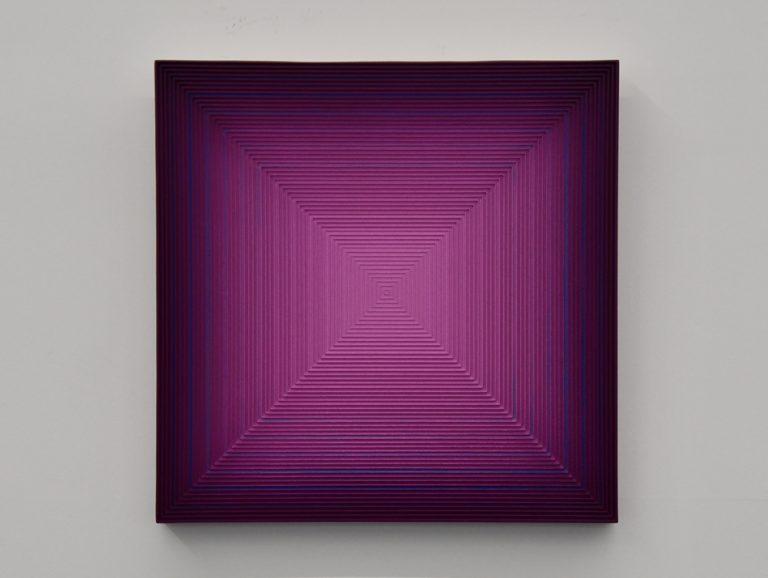 Artist Brief Intro
Ge Ziyu (b. in Anhui Province, China) graduated from the Department of Art of Donghua University and Central Academy of Fine Arts (CAFA). He currently lives and works in Beijing and Wuxi. Ge Ziyu investigates materiality, abstraction, and perception through the subtle relation between light and space and precisely geometric paintings that he made.
Ge's works have been featured in exhibitions at multiple galleries and art institutions including Walker Art Center, Singapore Contemporary Art Museum, Chi K11 Art Museum, Overseas Chinese Contemporary Art Gallery in Chongqing, Himalaya Art Museum, EGG Gallery, Linda Art Center, PIFO Gallery, Hive Art Center, etc. In 2018, the China Collectors Association-Contemporary Art Collection Committee conferred the artist the honorary award of "The Most Market Potential Contemporary Artist in China" in the Bird's Nest in Beijing.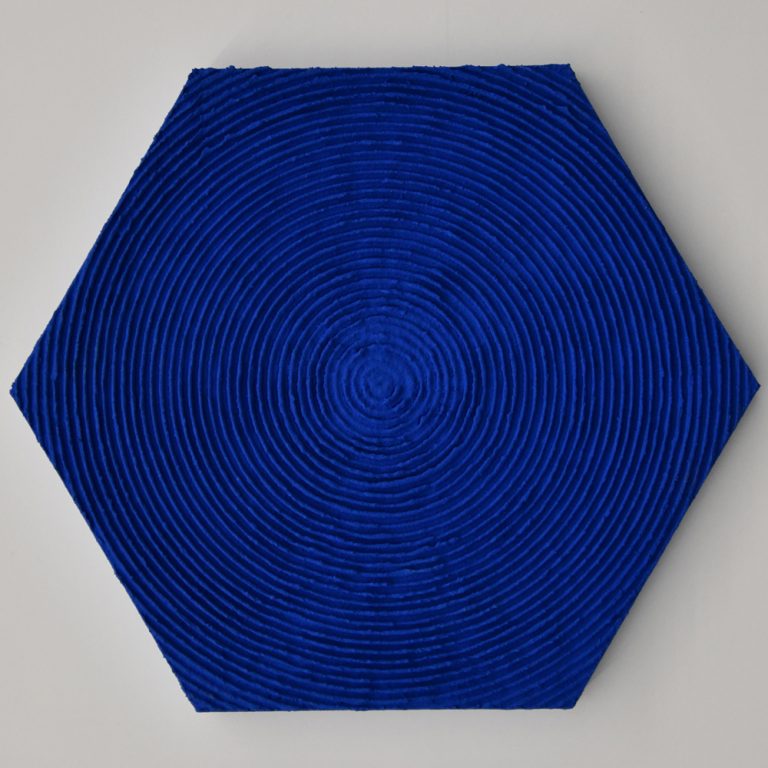 Academic Brief Intro
Zhang Pingjie, critic and curator, born in Shanghai, currently lives and works in New York and Shanghai.
1985 to 1989, he served as a special correspondent for the 85′ new wave art "China Fine Arts Weekly". 1992 to 1994, he studied at the Royal Academy of Art in Belgium. 1995 to 1996, he was a researcher at the John Cage Trust in New York.
In 1991, he was the editor-in-chief and completed the "Dual Yearbook of Chinese Contemporary Art"; From 1995 to 1999, he mainly studied the overseas journey of contemporary Chinese artists, and completed and published a paper" Not alone against -the silk road journey of overseas Chinese artists";
In 2001, he had curated the "Chinese Performance Art 1986-2000" documentary exhibition in New York; and founded (cooperated with others) the "REEL CHINA -Contemporary Chinese Documentary Film Exhibition" at the same time, which was scheduled to be a biennial exhibition from 2004 to 2012. he served as the chief curator of the REC Foundation New York.
2008-2012 He was also a visiting professor of New Media Art Department at Tongji University, as a curator of Shanghai Himalayas Museum and Beijing Museum of Contemporary Art from 2012-2015.
2001-2019, he had curated more than 30 contemporary art exhibitions in museums, art centers, universities, and galleries in China, the United States and Europe. Edited and published 10 monographs."A New Spirit in Ink" (Chinese & English /2013) has been sold out on Amazon online .
As an artist, he held art exhibitions in museums, galleries, art centers at the China and abroad in the 1980s and early 1990s, including Shanghai Art Museum and University Art Museums in Hong Kong ,Canada, Australia.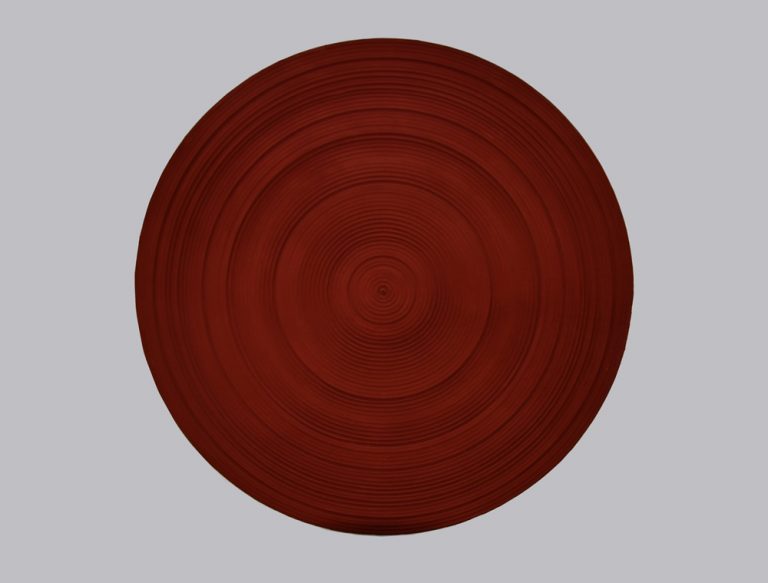 Curator Brief Intro
Zhang Ting is a lecturer in the China Academy of Art since 2001. She holds PhD diploma in Museology, also an independent curator and committee member of Experimental and Technological Art of Shanghai Artist Association.
Exhibitions curated and co-curated by Zhang Ting have been national and international, Zhang has also been invited as an international curator to participate in numerous cultural exchange programs, including the research programme on Norwegian contemporary art scene by Norwegian Consulate Shanghai; Curator Exchange Programme of documenta and Sculpture Project Münster organized by Goethe Institut; Oslo Open Art Festival by Norwegian Consulate Shanghai; HuTan-Chinese Exchange Programme in Cultural Management by Goethe Institute. Zhang was the supervisor of Shanghai Word Expo Bureau, responsible for National Day Events from Asian Division at 2010 World Expo.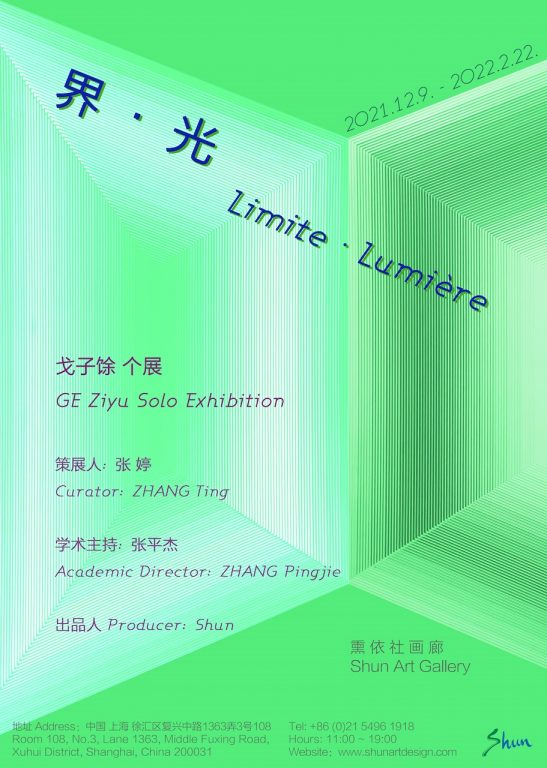 Limite Lumière
Duration: Dec.9th, 2021 (Thur.) – Feb.22nd, 2022 (Tue.) 11am – 7pm
Artists: GE Ziyu
Producer: Shun
Host: Shun Art Gallery
Address: Room 108, No. 3, Lane 1363, Middle Fuxing Road, Xuhui District, Shanghai
Tel: +86 (0)21 5496 1918
The mission of ArtThat Now is to make accessible the art history of our time. We do all of the uploading and maintenance for you:
• Featured on our bilingual website
• Recommended on Flipboard
• Featured in our eNewsletters *
• Featured in our Official Public Accounts *
• Timestamp On The Blockchain *
• 360° VR panoramas H5 Web App *
Discuss in Kanban. Welcome to search "艺廊网", "artthat" and follow us on WeChat and Weibo.
Now join ArtThat Elites Club, then re-create with artists and take silk-screen handwork home!