The oversized animal menagerie by Florentijn Hofman that includes a fox, octopus, and reclining bunny now has a new member. Hofman is known for his large scale installations of animal characters. The Dutch artist recently completed a 15-meter-tall squirrel caught peeking into a botanical garden in Chongqing, China.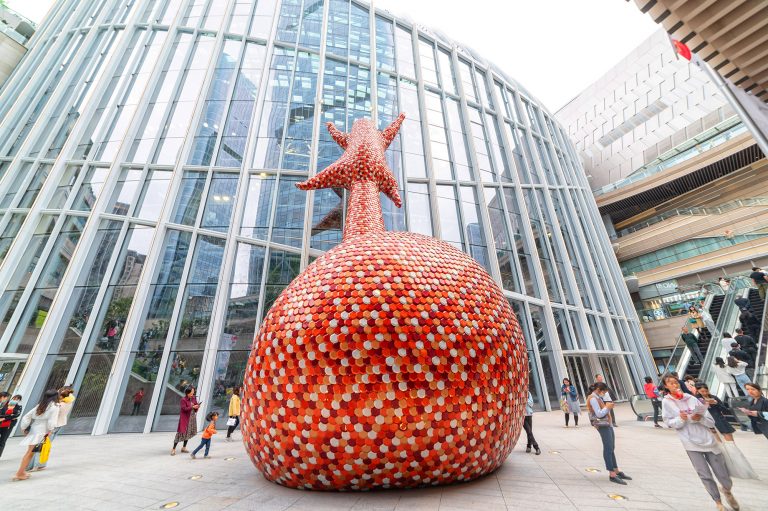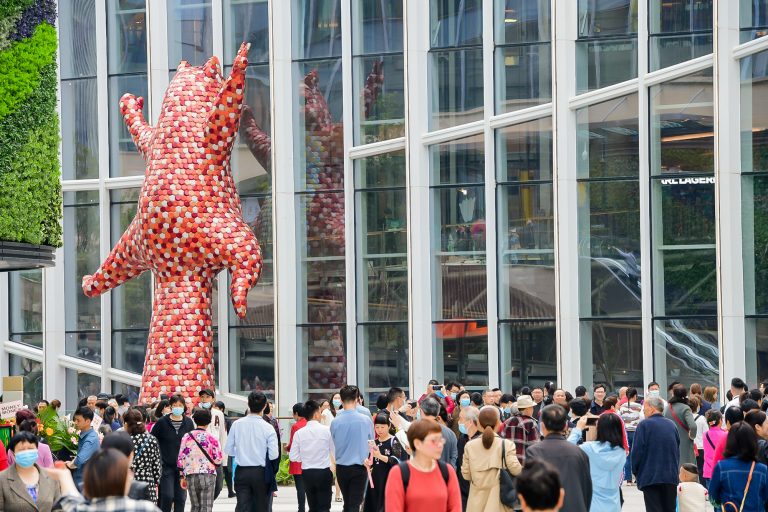 Covered in 16,500 metal discs and propped up by its extraordinarily bushy tail, the cheerful creature waves at the visitors indoors and even flashes a peace sign with its paw.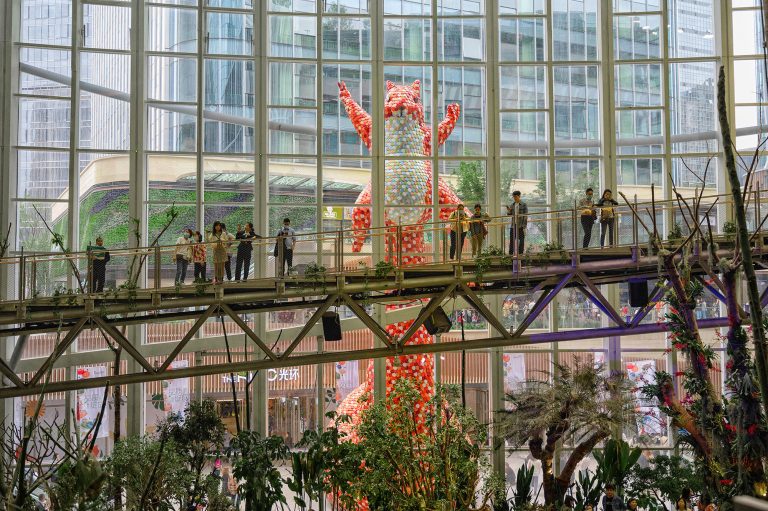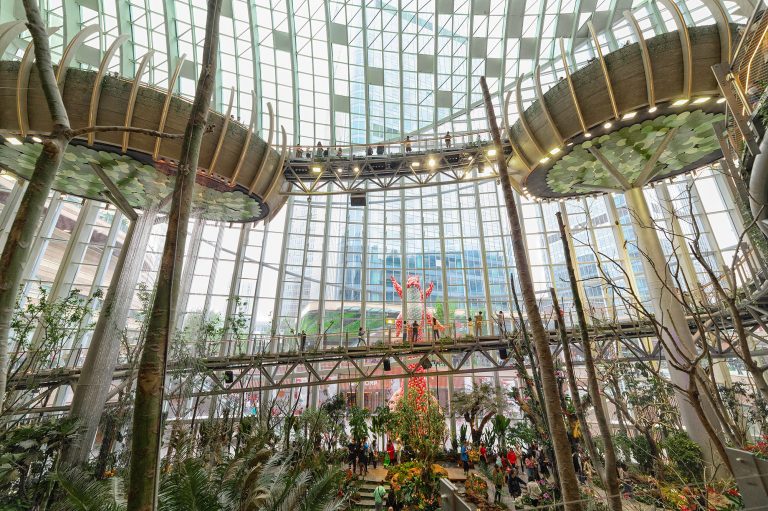 Located at the Dayuan Town Naval Base in Taiwan, "Moon Rabbit" is an enormous yet adorable bunny that's propped up against a grassy military bunker gazing up at the moon. The large-scale work is based on the East Asian folklore about a rabbit that lives on the moon.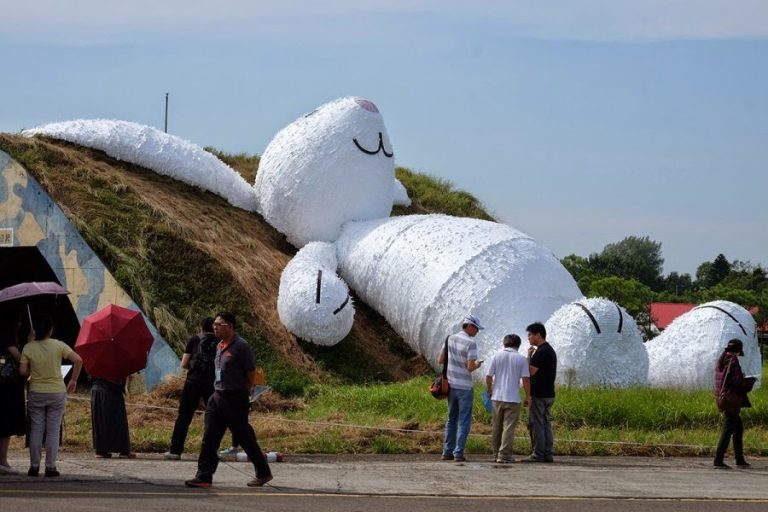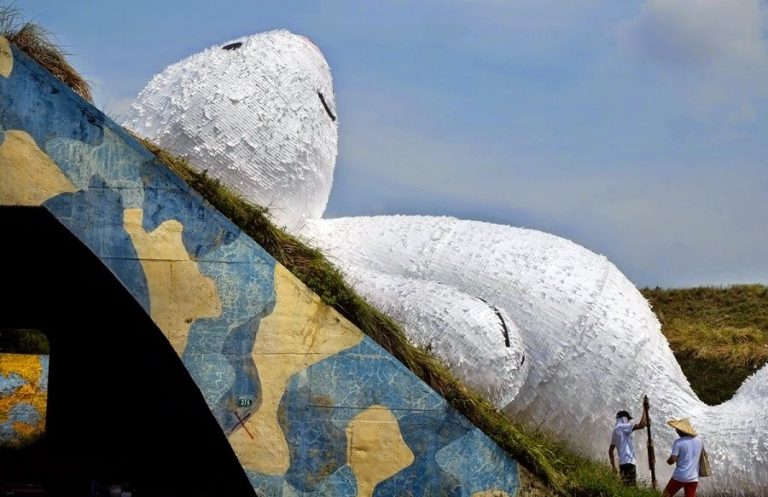 Hofman unveiled his newest large-scale animal design, this time with the function of a playscape for Vanke Group's One City development in the centre of Yantian, Shenzhen. The playground is designed within the eight legs and head of an octopus, a piece that is named after the mythological sea creature Kracken despite its friendly appearance.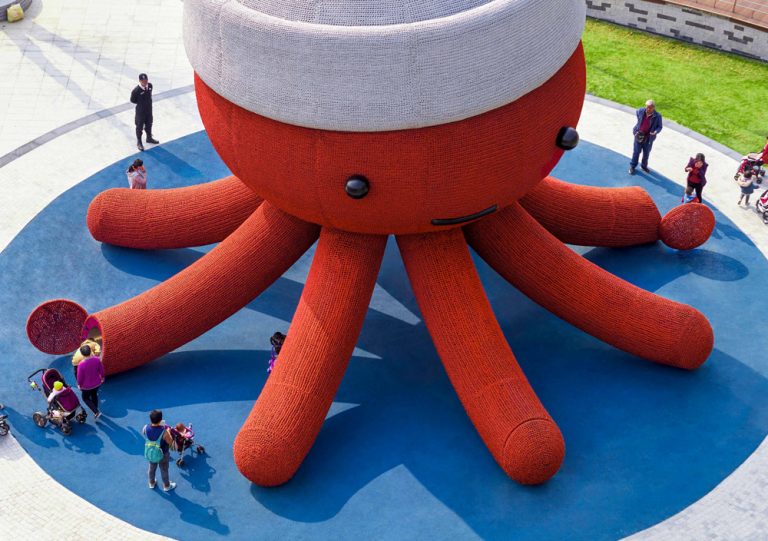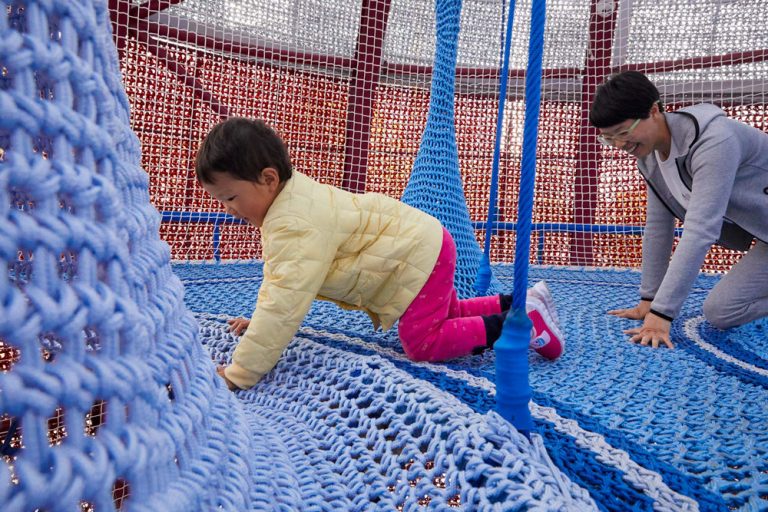 Residents of Rotterdam's Bospolder-Tussendijken frequently spot bushy-tailed foxes roaming their streets at night. Hofman installed a massive "Bospolder Fox" that peers over a busy intersection in the neighborhood.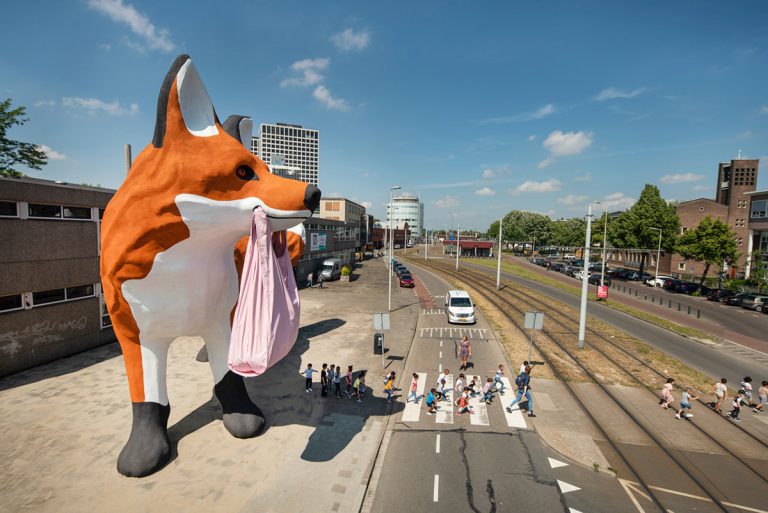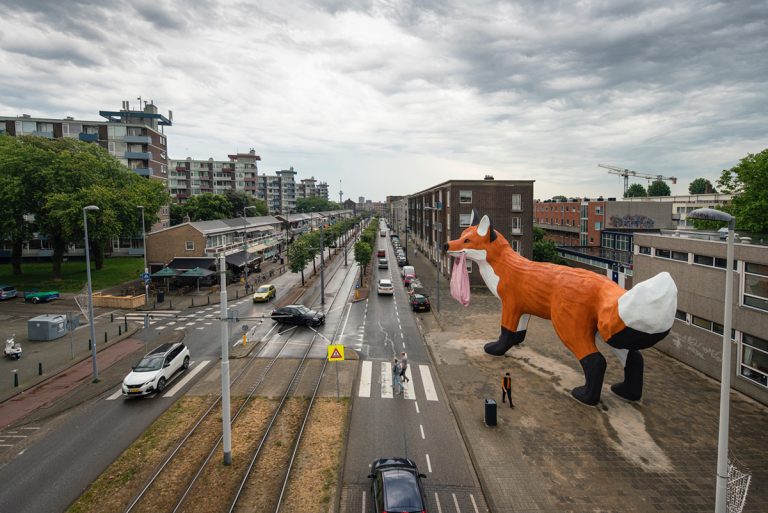 Spanning 16 meters, the fox holds a pink bag in its mouth, a gesture that anthropomorphizes the wild animal, as Hofman asks,
Has the Bospolder Fox stolen something? Is he clearing up litter? Or has he just returned from a shopping spree on…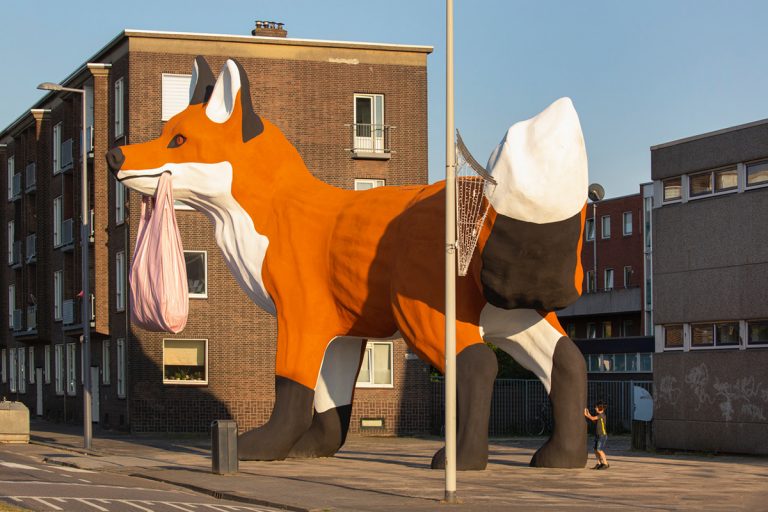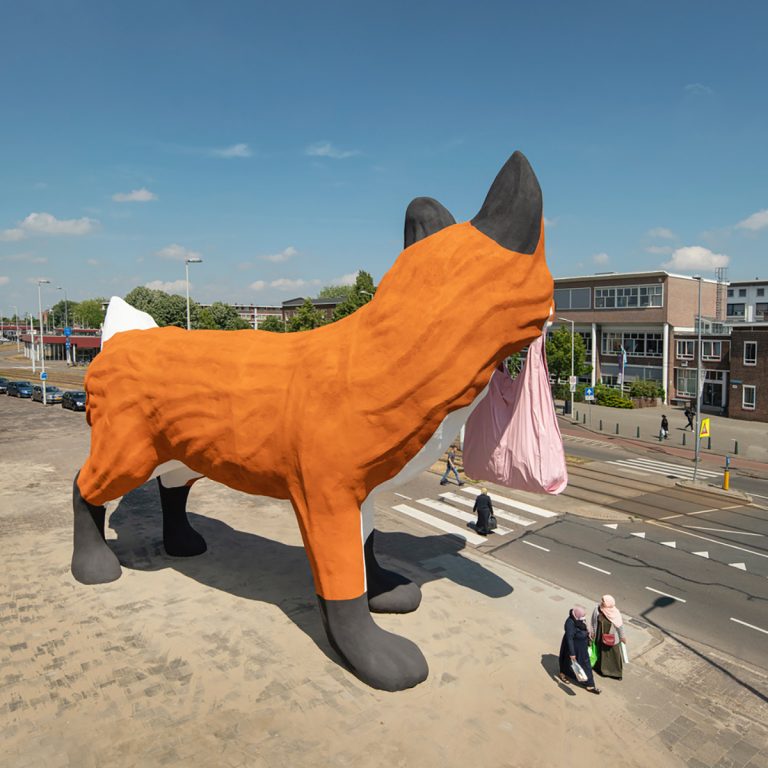 All images courtesy of Studio Florentijn Hofman, shared with permission
Discuss in Kanban. Welcome to search "艺廊网", "artthat" and follow us on WeChat and Weibo.
Now join ArtThat Elites Club, then re-create with artists and take silk-screen handwork home!