Building, a kaleidoscope, a whimsical project reminiscent of Wes Anderson's films. Kindergarten by SAKO Architects is located in Tianshui, China and features 483 pieces of colored glass. It wasn't applied just to windows but also doors and handrails inside the building.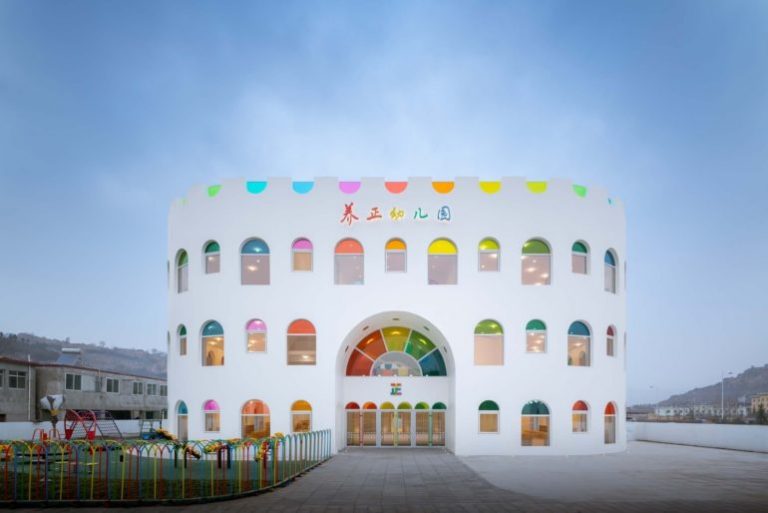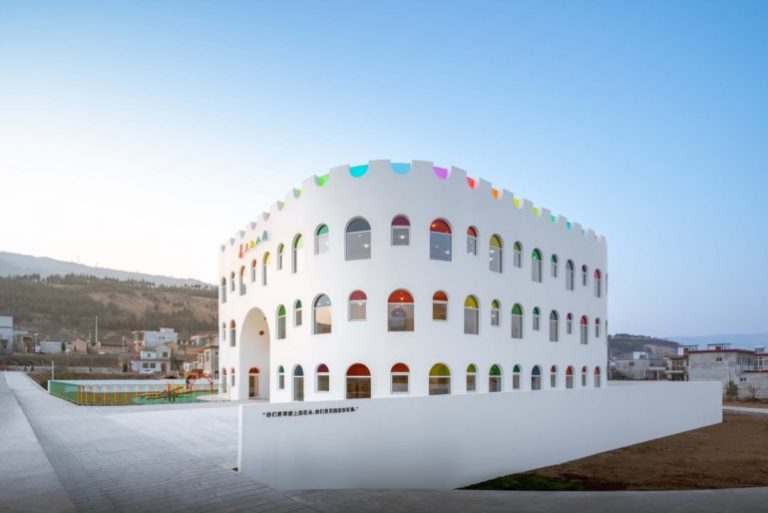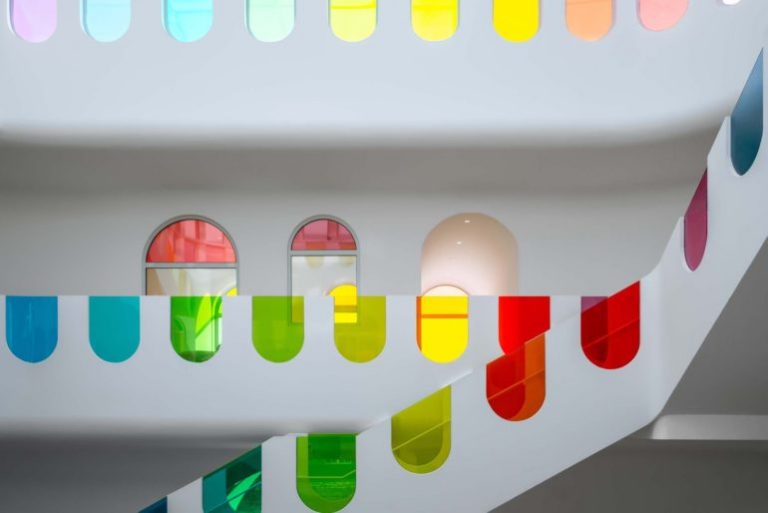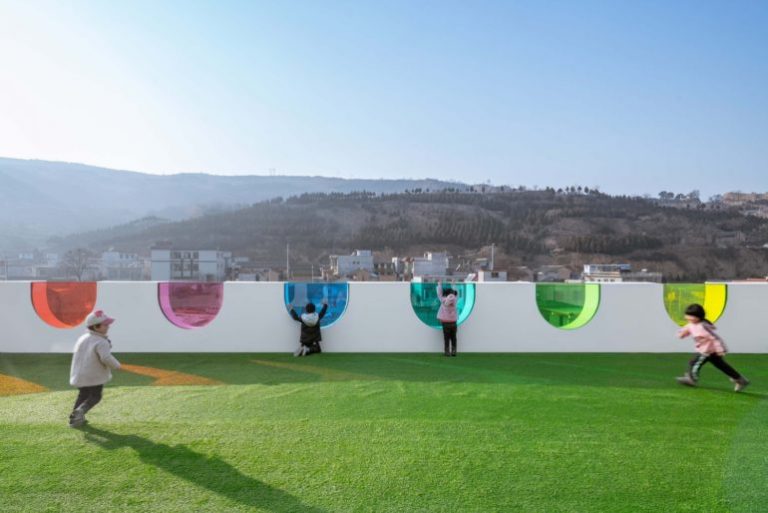 Minimalist in its form, these are the colors that offer a truly dreamy experience with a little help of natural sunlight. Another original design solution comes from the inspiration by Loess Plateau and region's natural terrain.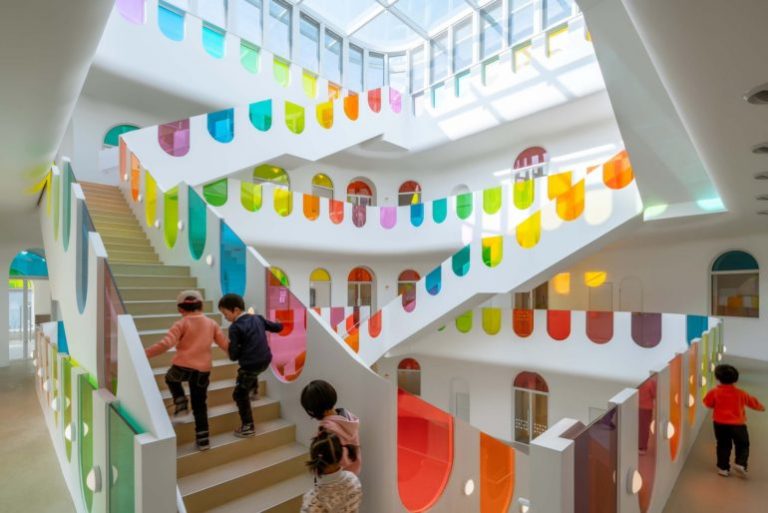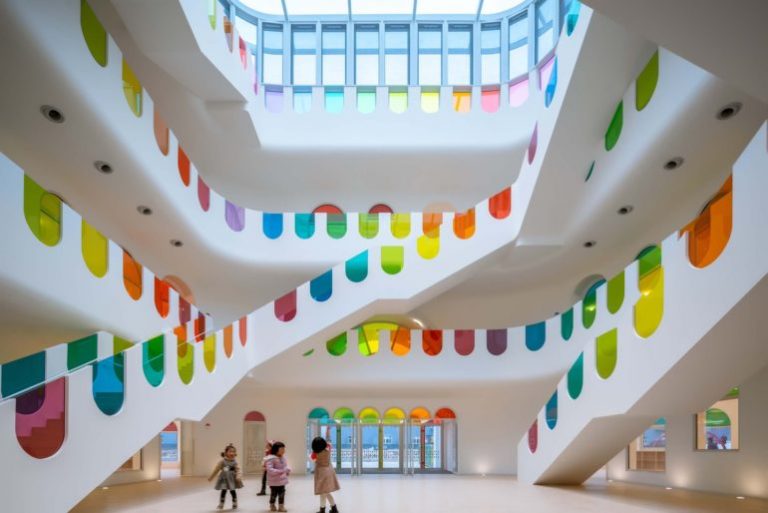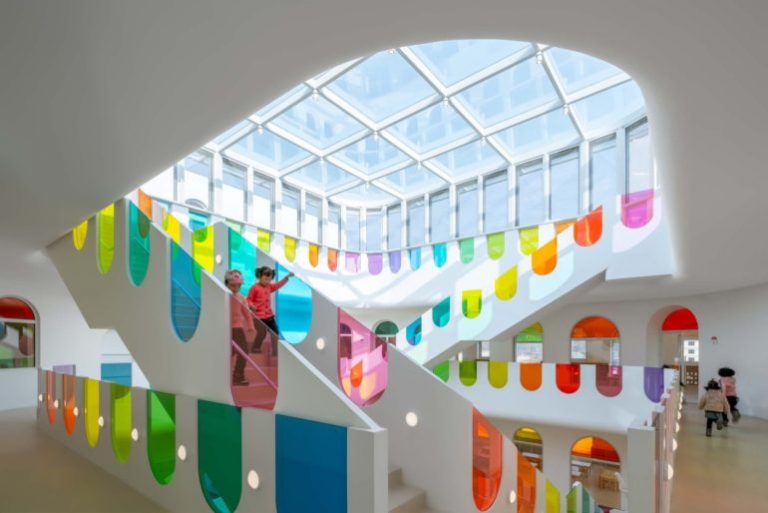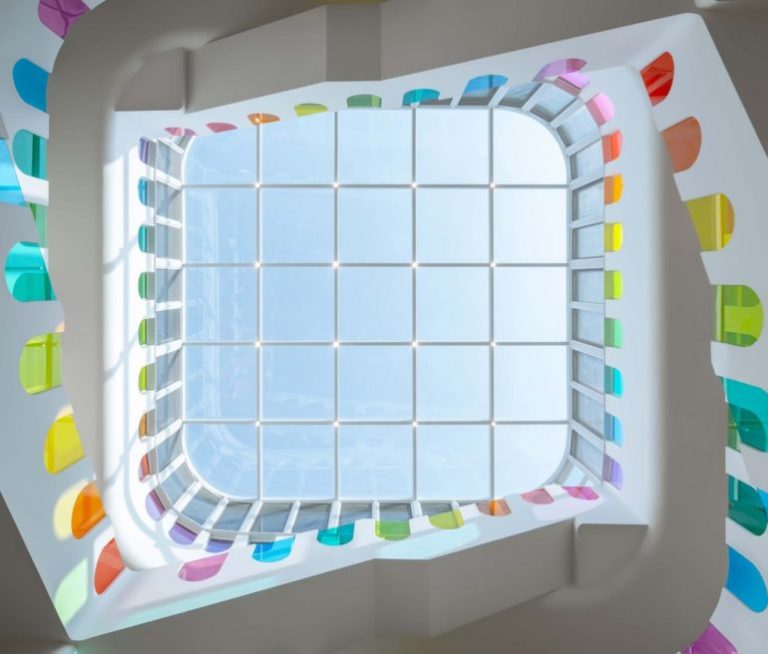 Each opening in the kindergarten is arched while the central atrium is surrounded by oval balconies, leading to respective classrooms.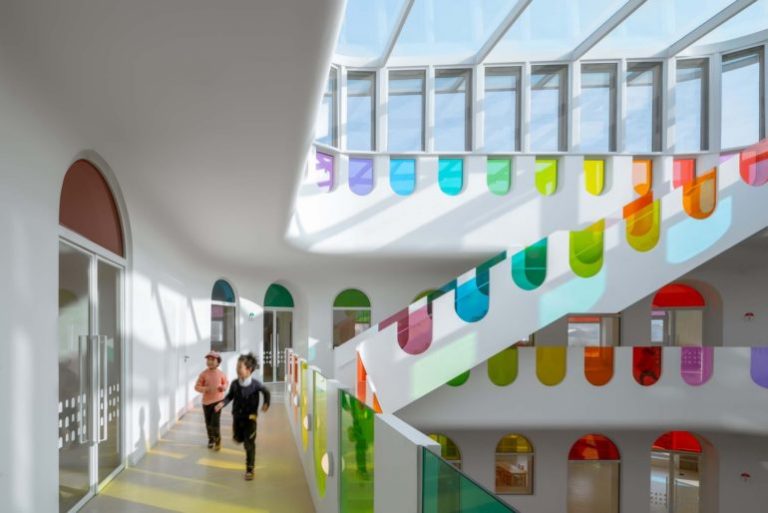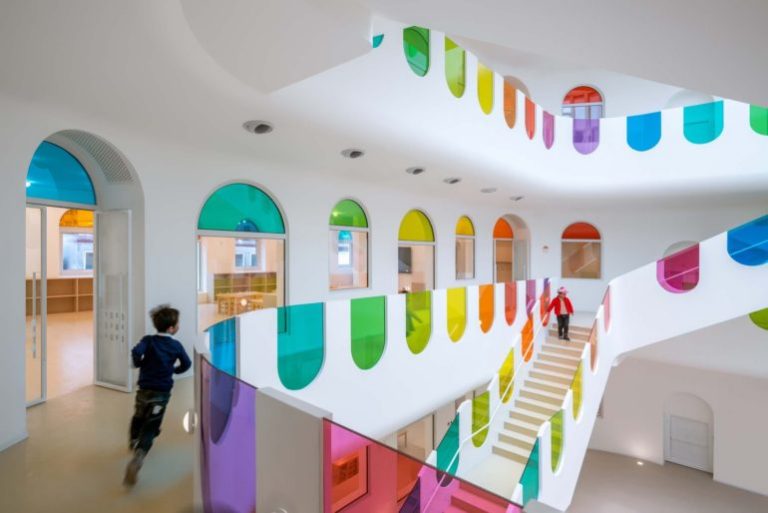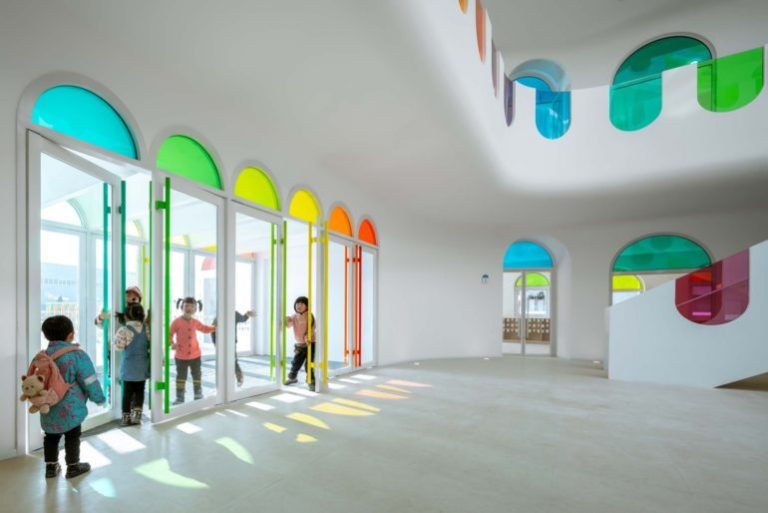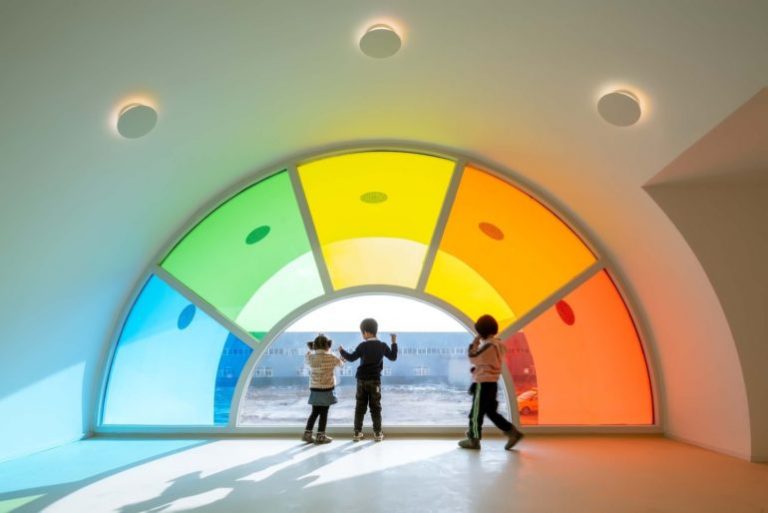 The architecture displays respect to local surrounding while the simple idea of playing with different glass shades reflects how architecture can be redefined every day, by nature.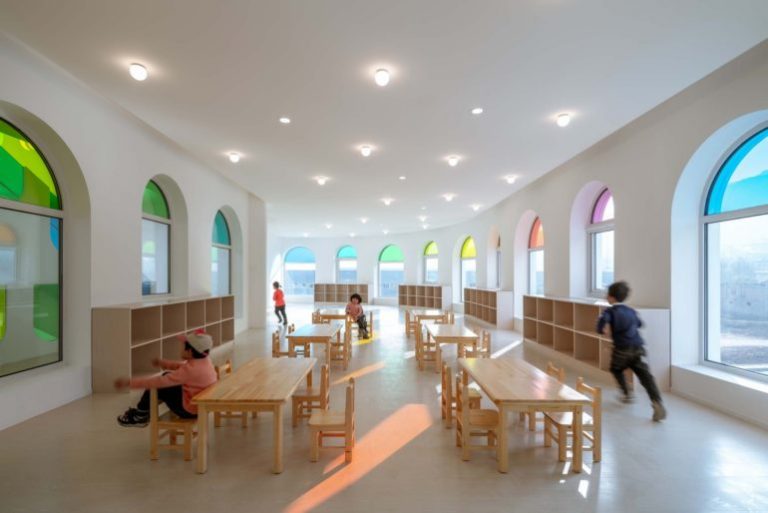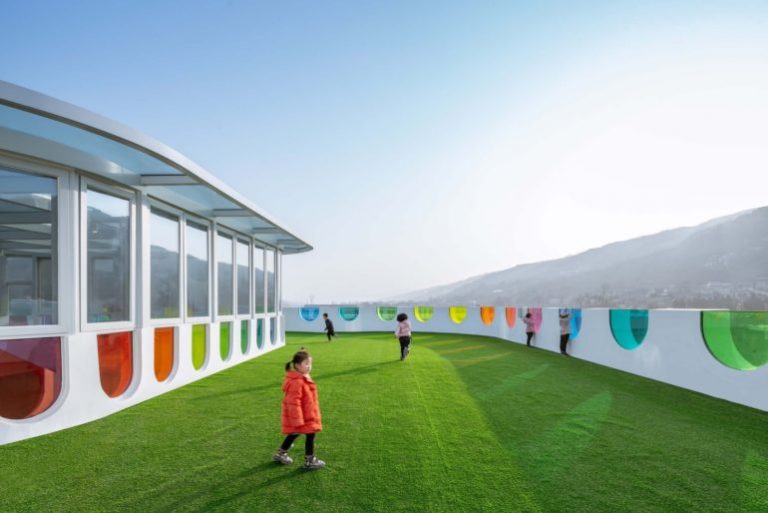 Discuss in Kanban. Welcome to search "艺廊网", "artthat" and follow us on WeChat and Weibo.
Now join ArtThat Elites Club, then re-create with artists and take silk-screen handwork home!