Hermès invites Latvian artist Mr. Peteris Lidaka to design the winter window, along with a Christmas lighting installation for its Maison in Shanghai. The result is a surreal universe entitled "Lost on Earth" which seeks to invite viewers to an interstellar journey.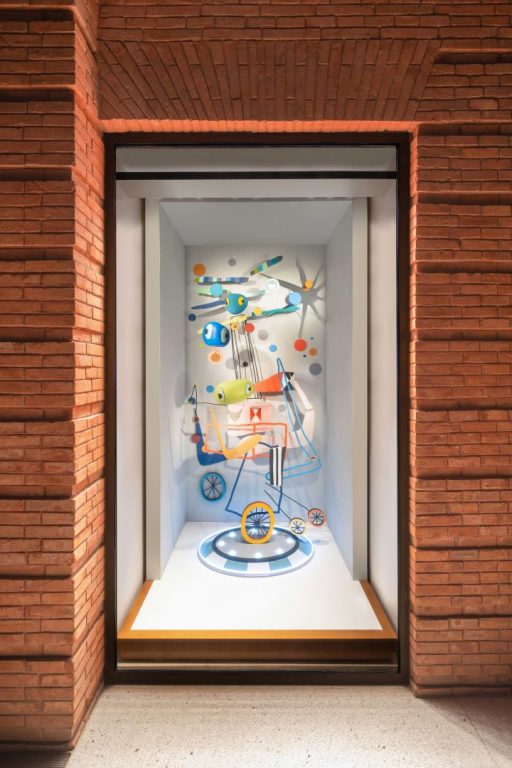 The winter window display uses hollow-out iron with a high-tech sense as its main material. The irregular geometric shapes outline an interesting and fantastic journey through the cosmic space. In the men's universe window, the aliens are looking for three friends and their spaceship. They activate the transmit belt in the time-travel laboratory. The rotating belt opens a wormhole to a nearby universe for them to carry out their search. Through the wormhole, the aliens arrive in another universe, fulfill with accessories. In the next window we can find the women's universe, where the three friends immerse themselves in a party at the Hermès Maison, completely unaware of the passing time. Here, comets cross the sky, filling the air with Christmas joy. In this surreal journey through the cosmic space, Hermès objects meet abstract art to create a fantastic magical universe.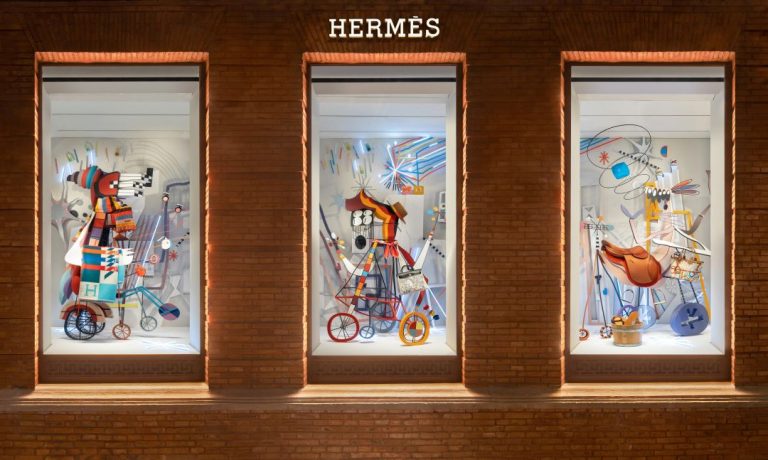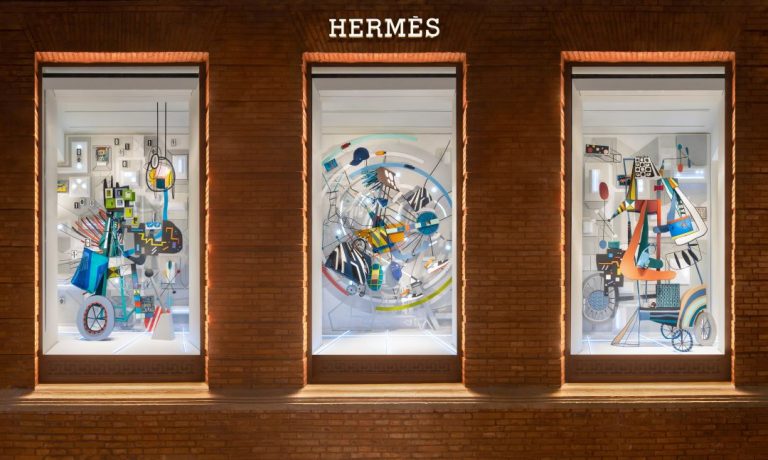 On the left side of the Hermès Maison in Shanghai parks a spaceship, which turns into a Christmas lighting installation to offer warmth in this winter. Loaded with gifts from Hermès, the spaceship is about to take off, for the aliens to bring this wonderful experience on Earth back home.
Peteris Lidaka, a painter and sculptor, defines himself as a traveler in the space. His works bring out surreal qualities. In this winter window display, Peteris Lidaka continued to explore the boundary between fantasy and art.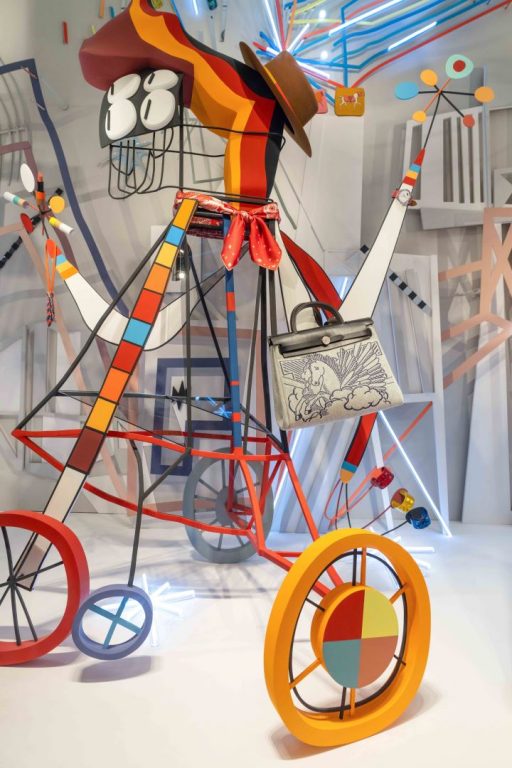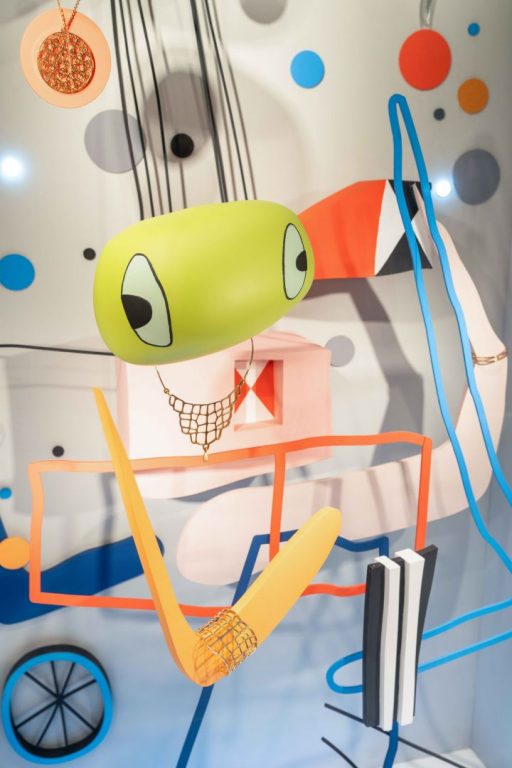 Since 1837, Hermès has remained faithful to its artisan model and its humanist values. The freedom to create, the spirit of innovation, the constant search for beautiful materials, the transmission of savoir-faire of excellence, and the aesthetic of functionality all forge the singularity of Hermès, a house of objects created to last. An independent, family-owned company which encompasses 16 métiers, Hermès is dedicated to keeping the majority of its production in France through its 52 workshops and production sites and to developing its network more than 300 stores in 45 countries. The group employs more than 18,400 people worldwide, including more than 11,500 in France, among whom more than 6,000 are craftsmen*. Axel Dumas, a sixth-generation family member, has been Hermès CEO since 2013.
Founded in 2008, the Fondation d'entreprise Hermès supports projects in the areas of artistic creation, training and the transmission of savoir-faire, biodiversity, and the preservation of the environment.