From late November throughout December, Bonhams will present a strong line-up of 11 Asian art sales across its global salerooms from Australia and Asia to Europe and America, as well as on Bonhams.com. Below are the highlights of each sale in chronological order.
Fine Chinese Paintings
30 November 2020 | Hong Kong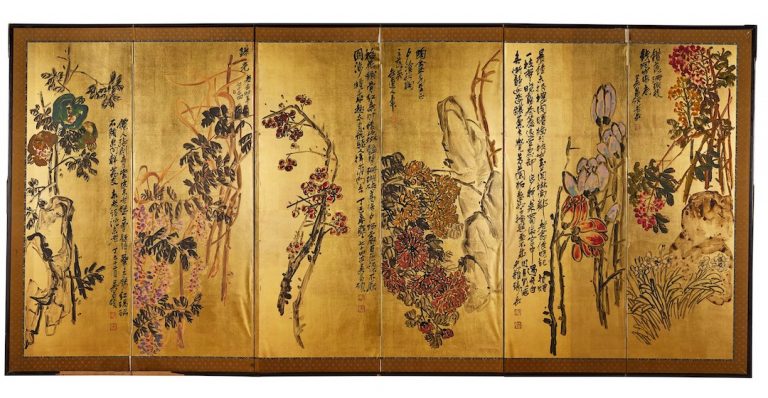 The biannual Fine Chinese Paintings sale in Hong Kong will be led by Seasonal Flowers by Wu Changshuo (1844-1927), Harvesting Watermelons by Feng Zikai (1898-1975), Landscape, Looking Afar from Pavilion by Pu Ru (1896-1963), as well as Zhang Daqian's Moji Garden Landscape from the collection of French art historian Philippe Stern (1895-1979), who dedicated his life-long career to the renowned Musée Guimet as a curator, a musicologist, and finally as a director until his retirement in 1965.
The Richard Fabian Collection of Chinese Paintings and Calligraphy II
30 November 2020 | Hong Kong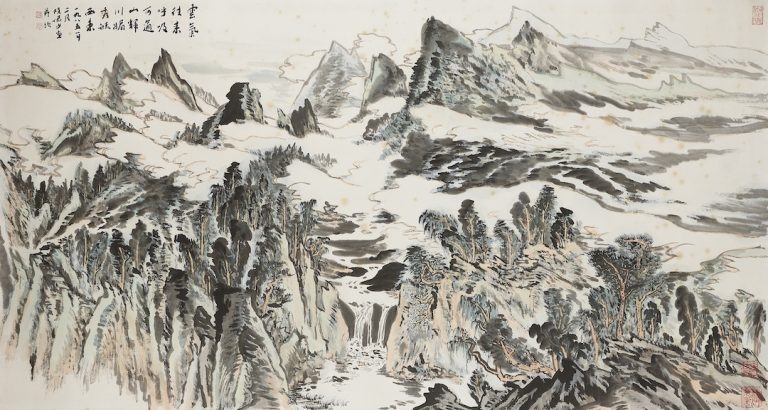 Building upon the successful sale of the Reverend Richard Fabian Collection in 2019, Bonhams once again presents a series of fine paintings and calligraphic works from America's premier private collection of modern Chinese paintings. Reverend Richard Fabian – founder and rector of San Francisco's ecumenical St. Gregory Nyssen Episcopal Church – first discovered the compelling beauty of Chinese paintings while majoring in Chinese art at Yale University in the 1960s. Over three decades, he formed a panoramic collection spanning the 200-year development of modern Chinese paintings.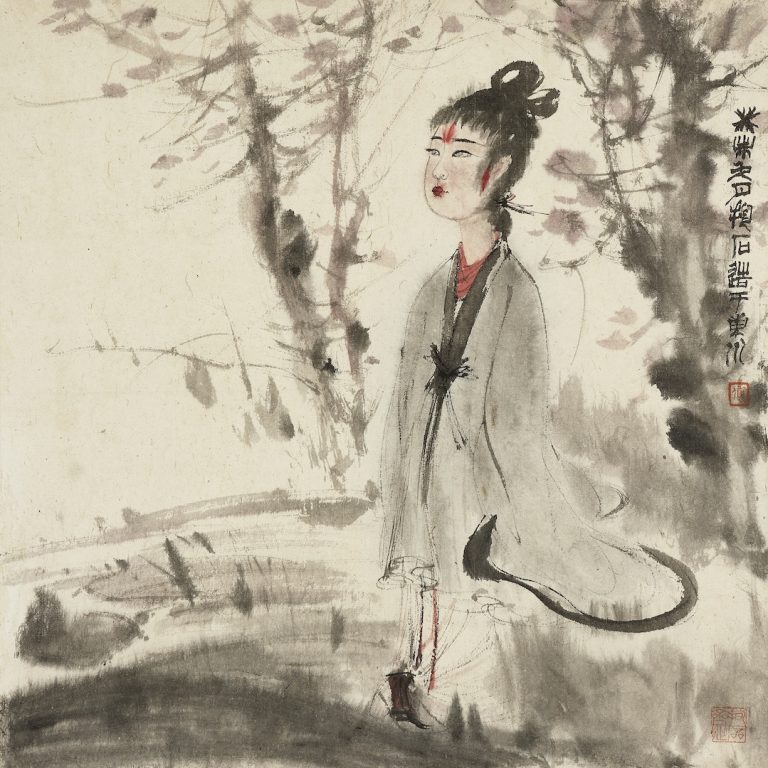 Spotlighting a selection of calligraphic works influenced by the 'Epigraphy Movement' in the 18th century, this 'part II' sale is led by: Qi Baishi (1864-1957), Crows Returning to Barren Trees and Begonias and Rock; Lu Yanshao (1909- 1993), Cloud and Mist Come and Go; and Fu Baoshi (1904-1965), Goddess of the Xiang River, as well as Album of Bamboo by Qing female painter Xia Lingyi.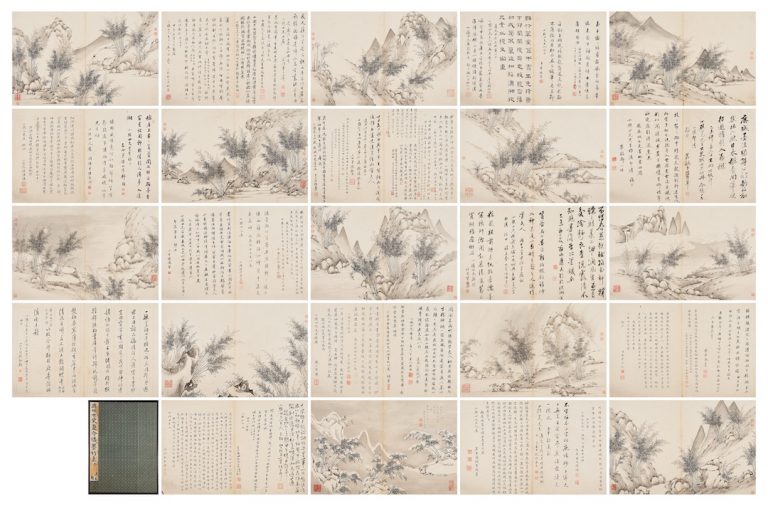 Female artists were extremely rare in the history of Chinese art, leaving fewer than a handful of their masterworks available in the market. Bamboo was a favourite subject for Xia and her family's generations of painters, and this work is by far one of her finest to appear at auction.
Eternal Resonance: Music in Chinese Art
1 December 2020 | Hong Kong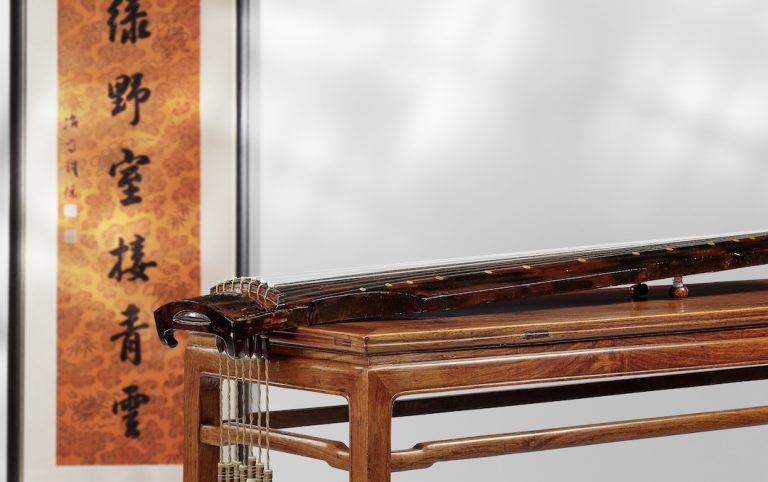 Bonhams presents Hong Kong's first-ever fine Chinese works of art thematic auction dedicated to music. The sale of Eternal Resonance: Music in Chinese Art, to be held on 1 December 2020, surveys a vast range of music-themed works from across time in Chinese culture, from the Bronze age to the present time.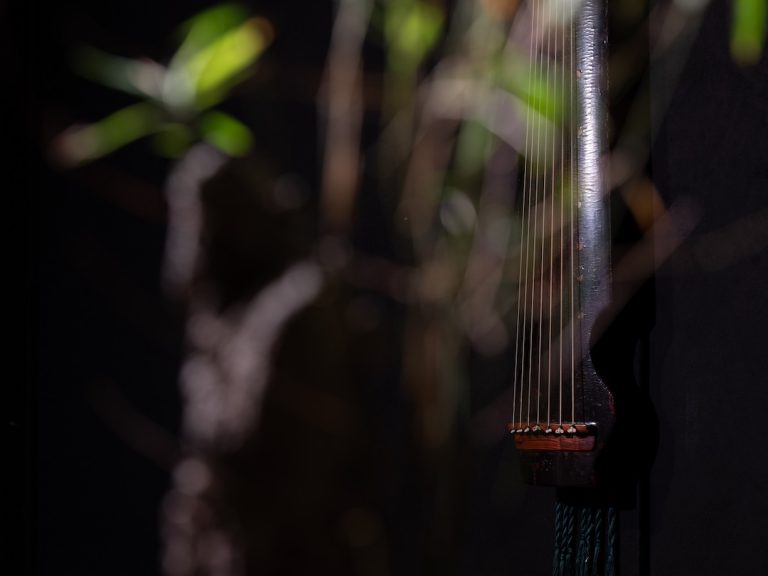 Highlights include musical instruments from archaic bronze drums and ritual bells to guqin and bamboo flutes, alongside other works of art embellished with musical elements in the varied medium of jade, porcelain, lacquer, painting, calligraphy, cloisonné-enamel and many more. Highlights include a 'Taigu yuanyin': an important and rare Confucius-style huanghuali and zitan inlaid hundred-patch guqin, Ming Dynasty; a rare and large archaic bronze ritual bell, yongzhong, Early Western Zhou Dynasty; and a unique qin table designed by Jerry J.I. Chen.
Fine Chinese Ceramics and Works of Art
1 December 2020 | Hong Kong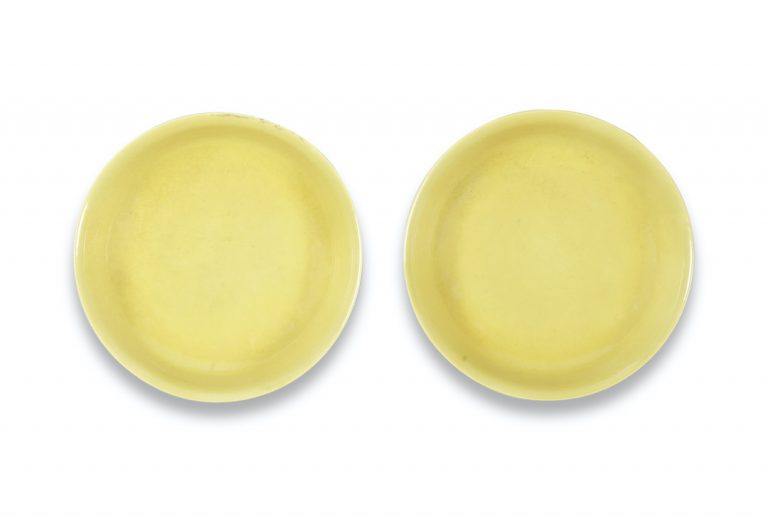 Also to be held on 1 December 2020 is Bonhams' Fine Chinese Ceramics and Works of Art sale, led by a pair of exceptionally rare Late Tianshun/Early Chenghua yellow-glazed anhua 'Dragon' Saucer-dishes. The dishes are each moulded around the interior cavetto in anhua with a pair of dragons pursuing flaming pearl amidst fire and cloud scrolls. It is believed that yellow monochromes were reserved for the sole use of the imperial court, whereas a yellow-coloured dragon with five claws, as a decorative motif, would have been restricted exclusively for decorating items for the emperor's personal use.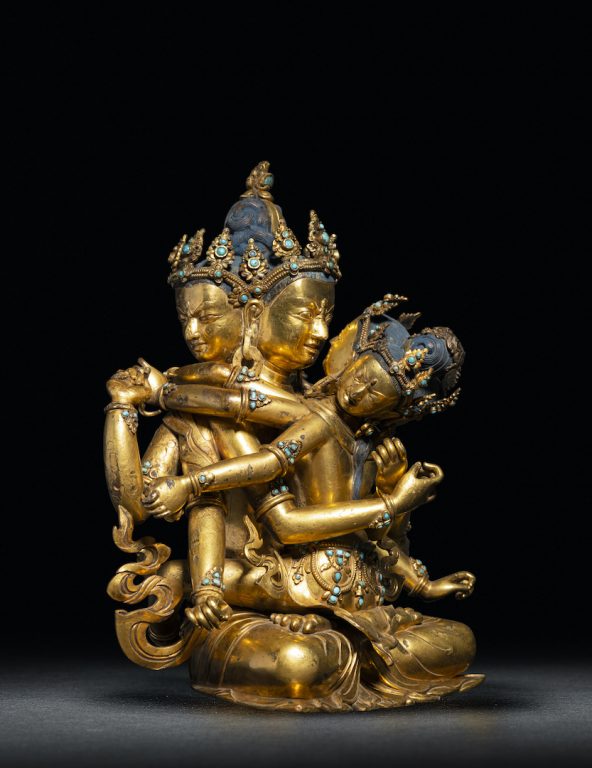 The dishes, hitherto unknown and hailing from the Athens collection of Thekla and Costa Marinidis from the 1950s, will be offered as two individual lots, other highlights include a very rare and large imperial bronze incense burner, chaoguanlu, Yongzheng six-character mark and Jing Zhi two-character mark and of the period, a huanghuali waisted corner-leg side table, tiaozhuo, 17th/18th century, a very rare pair of large white and russet jade discs, bi, Late Warring States/mid Western Han Dynasty, and a large huanghuali round-corner tapered cabinet, Yuanjiaogui, 18th century.
Chinese Paintings
2 December 2020 | Sydney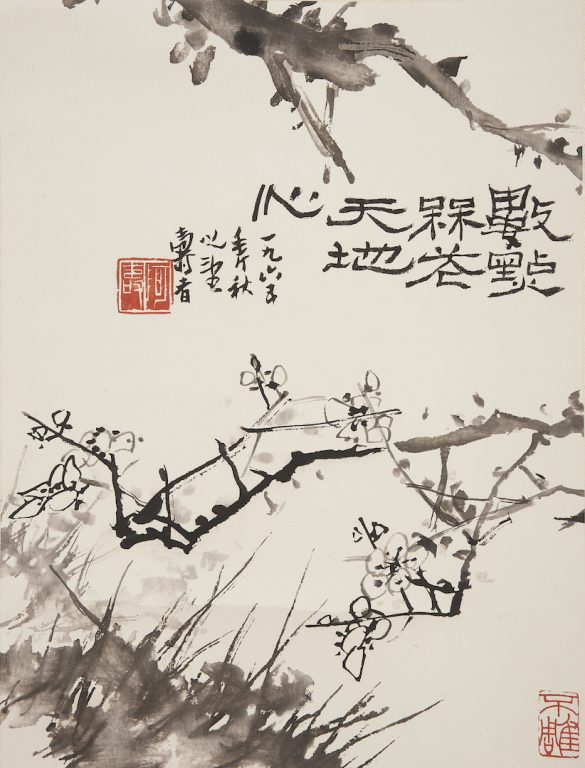 The Sydney sale of Chinese Paintings features more than 70 lots from a number of fresh-to- market private collections. Among the highlights are works by modern masters, including: Xu Beihong (1895-1953), Horse in a Deep Glaze and Magpies, Pan Tianshou (1897-1971), Plum Blossoms, Chen Zhifo (1895-1962), Indian Flycatcher and Plum Blossoms, and Qing-dynasty master Xu Gu (1824-1896), Squirrels, as well as works by many more contemporary artists active during the 1990s.
Fine Asian Works of Art
14 December 2020 | Los Angeles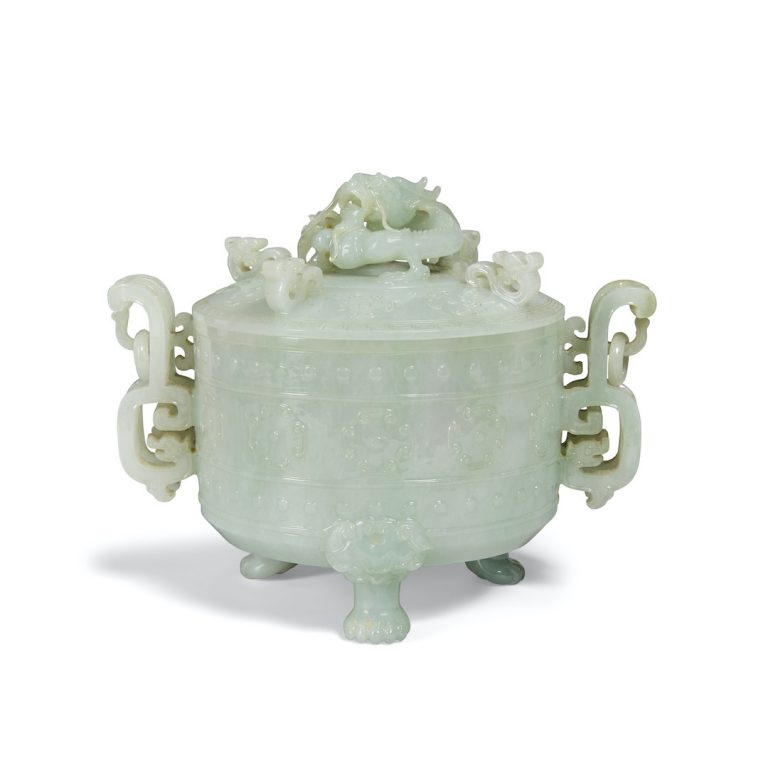 Bonhams Los Angeles' three-day sale of Asian Art will be held on 14-16 December. The 400- lot Fine Asian Works of Art sale on the first day will highlight the Chinese Art Collection of Rosalind Ching Pastor. Born in Shanghai and raised in a family of collectors, she travelled by herself to Chicago in 1950 and remained there for the rest of her life. Under the guidance of Zhuang Yan and Na Zhiliang of the Taipei National Palace Museum, and her uncle, C. F. Yao, the owner of the prestigious Tonying & Company, Rosalind Ching Pastor formed her sizable collection which later became the subject of a published exhibition at the Honolulu Academy of Art in 2005.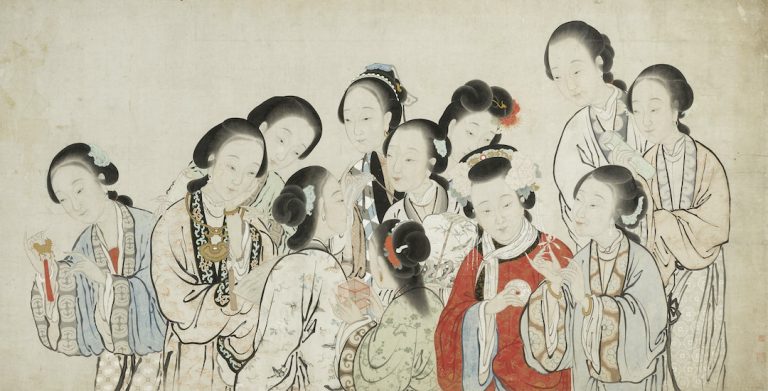 Highlights from Mrs. Pastor's collection include: Qi Baishi, Shrimps; a monumental painting attributed to Zhenran (1816-1884), Twelve Beauties from the Dream of the Red Chamber (Honglou meng), which was also featured in an exhibition at the Art Institute of Chicago in the late 1990s; and an exquisite jadeite covered censer. The sale also features fine Chinese jades from the collection of Robert Youngman, including a group of archaic and archaistic nephrite examples, such as a small figure of a bi-toned kneeling deer looking over its back, dating to the Western Han Dynasty.
Discuss in Kanban. Welcome to search "艺廊网", "artthat" and follow us on WeChat and Weibo.
Now join ArtThat Elites Club, then re-create with artists and take silk-screen handwork home!